Natura Coarse Tooth Comb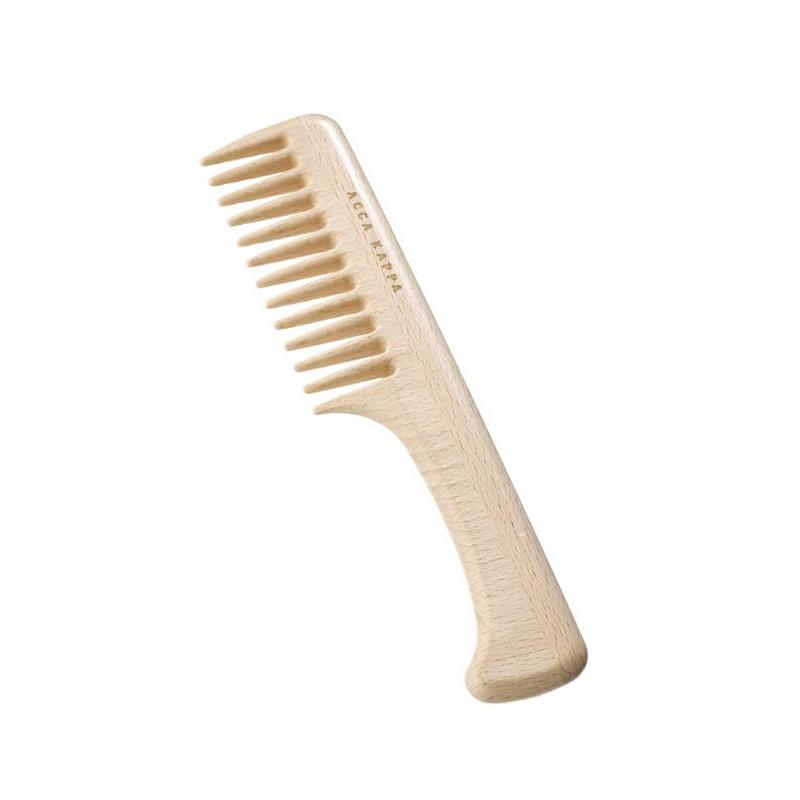 Description

Directions for Use
Coarse tooth, beech wood comb with handle.
Featuring wide-spaced, larger teeth the coarse teeth comb works best on thicker hair. Allowing thicker hair to easily pass through the spacings, the comb is ideal for detangling curly and dense hair. Whether it be combing through damp or wet hair, or even helping to ''settle" things after you get out of bed, this comb is your best bet for fuss-free detangling.
Starting from the mid-section, or few inches from the end of your hair, brush down the hair's length. Moving the brush further up a couple of inches at a time, continue brushing downwards until you reach the scalp and the hair is fully detangled. To finish, gently stimulate the scalp by running the brush over the scalp in the direction of the hair's fall a few times.