30

Apr

Best Products for: Fine Hair
Finer hair can sometimes lack volume and bounce and become flat throughout the day. Helping you to restore body to thin and flat hair, read our latest hair guide here featuring some of our most reviving and volume-boosting products yet!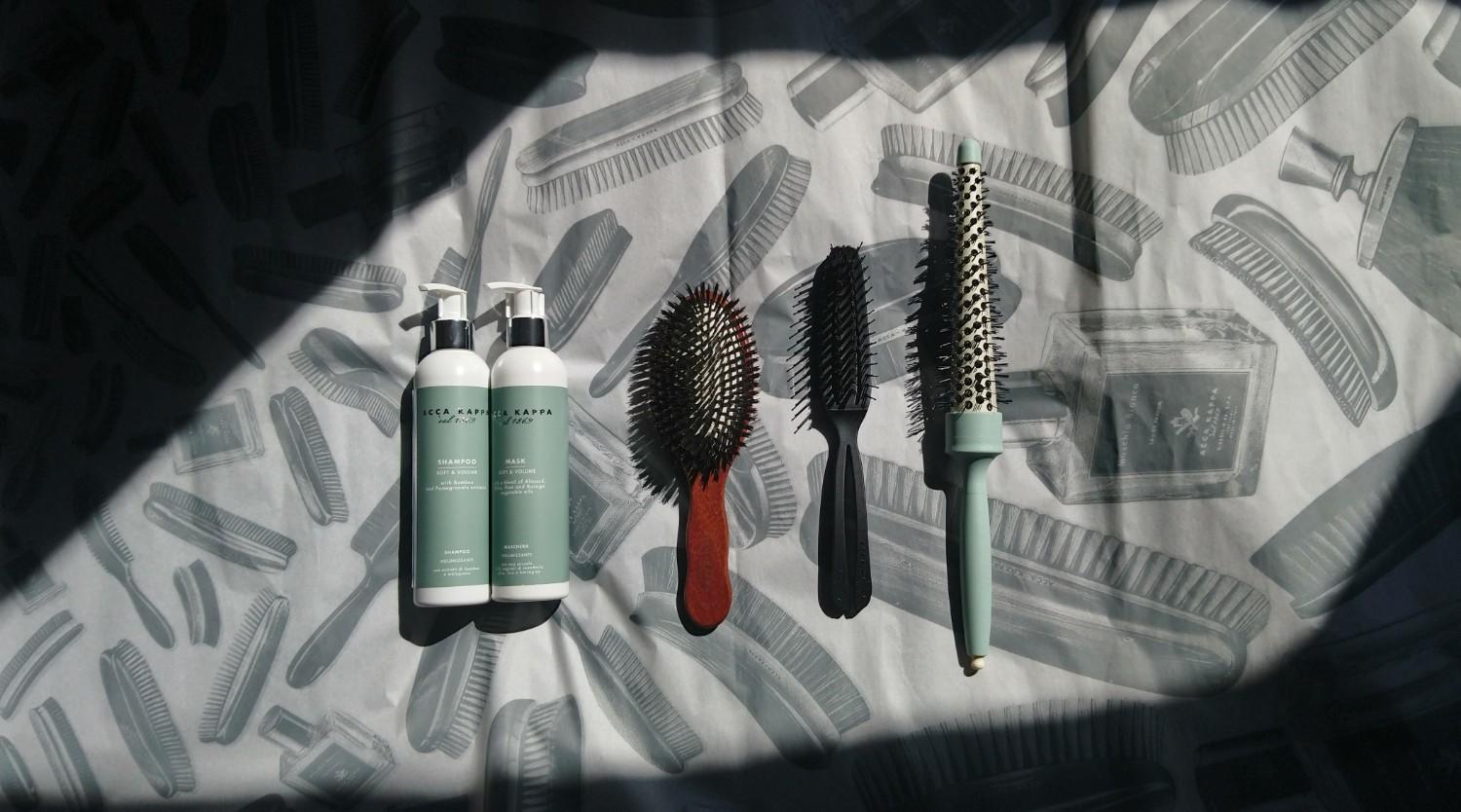 Pictured: (From left to right) The Best Products for Fine Hair, featuring Soft & Volume Shampoo, Soft & Volume Conditioner and Mask, the Pneumatic Kotibe Wood Oval Brush with Pure Bristle, The Airy No.3, Wavy Nylon Bristle Styling Brush (Blue).
The Tools
Best Brush for Styling: The Wavy Range
Designed for creative hair-styling, the Wavy range is the perfect tool to help create volume. Suitable for all hair types, the brush can be used to both dry and create relaxed, gentle waves at the same time! Drying and styling hair simultaneously can make hairstyles last much longer: being less sensitive to moisture, the locks maintain their full, well-defined waving creating volume that lasts. Treated in a special Ceramic and Tourmaline coating, the barrel controls excessive temperatures and naturally releases negative ions to give hair a hydrated, shiny and silky finish. For extra volume, use the brush with the taper facing upwards to work roots more intensely and create an additional lift.
Available in pastel blue, pink and cream.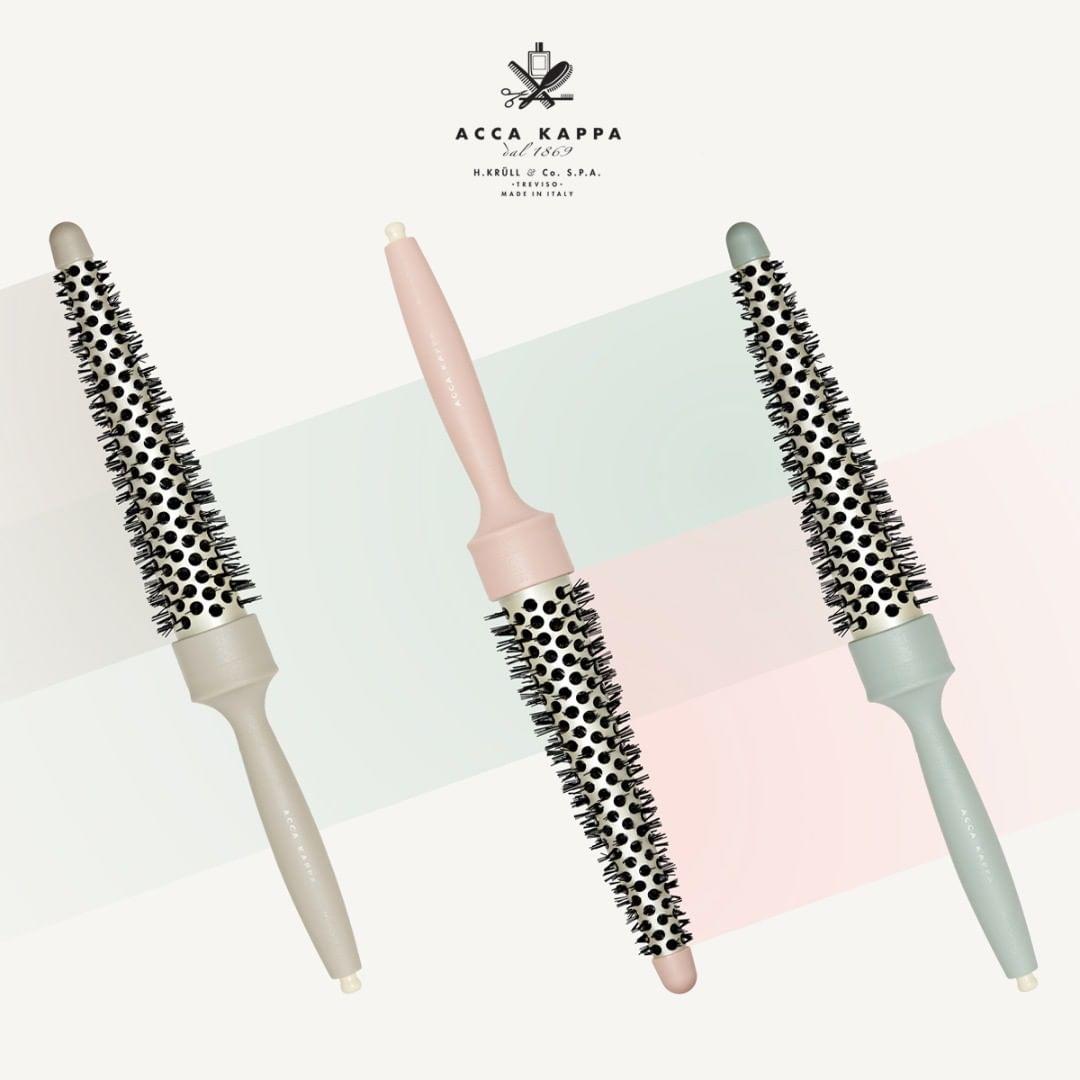 Pictured: The WAVY collection by ACCA KAPPA
Best Brush for Daily Use: The Pneumatic Kotibe Wood brush with Pure Bristle
Created using 100% natural bristles, this Pneumatic Kotibe Wood Brush adds shine and volume to flat hair. Similar in molecular composition to that of hair, the natural bristles do not alter the delicate hydro-lipid balance of their structure. Effectively distributing oils that can build up on the scalp, the pure bristles create a smooth finish promoting healthy and hydrated hair.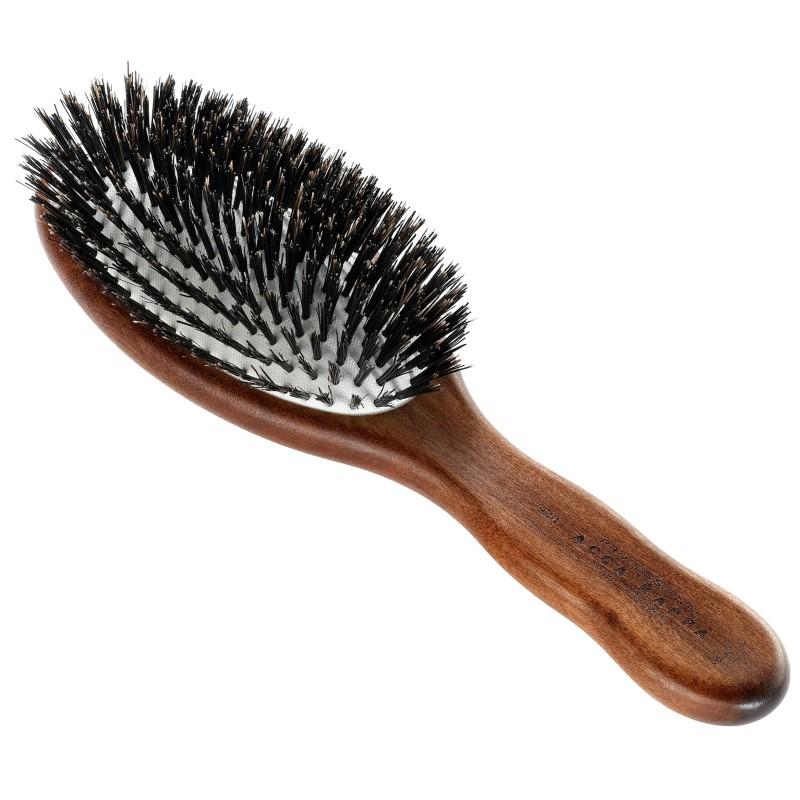 Pictured: The Kotibe Wood Pure Bristle Oval Brush by ACCA KAPPA
Best Shower Brush: The Airy 3
Created to provide a dual function, Airy No.3 pin's work to disentangle whilst the natural bristles polish and add volume. Perfect for both men and women alike, the light and flexible brush is suitable for all hair types, even the most delicate. Antistatic and made from carbon-fibre, the Airy range is easy to clean making it an ideal brush for the shower.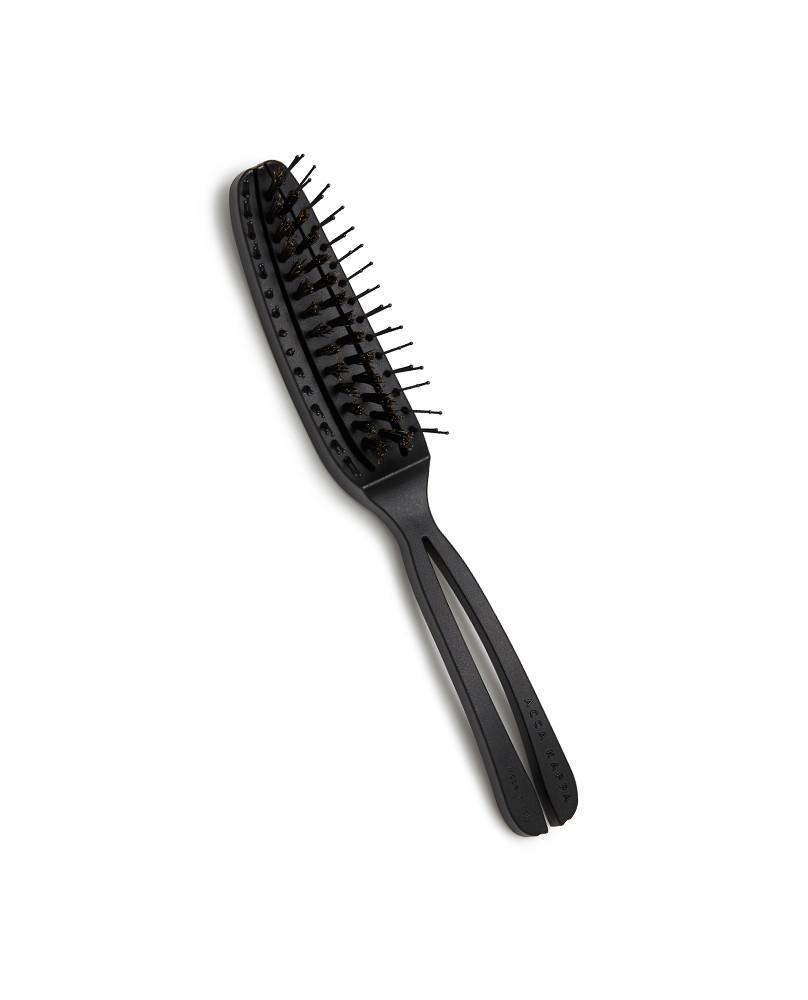 Pictured: The dual-function Airy No.3 by ACCA KAPPA
The Products
Soft & Volume Shampoo
Created to provide additional volume and elasticity to the hair, the Soft & Volume shampoo delivers a gentle cleansing experience. Ideal for finer or brittle hair, the natural extracts of this formula create an effective moisturizing action, capable of enhancing the strength and elasticity of the hair fibre whilst nurturing the root as well. Enhanced with bamboo and pomegranate extract, the natural ingredients soothe and regenerate turning hair soft, shiny and light in only a few applications.
Soft & Volume Conditioner and Mask
Deeply nourishing without weighing hair down, the Soft & Volume Conditioner leaves hair thick and revitalised. Formulated with an innovative blend of vegetable oils rich fatty acids, the conditioner also contains Macadamia oil making it extremely effective at untangling hair delicately and naturally. Suitable for all hair types, the conditioner can also be used as an intensive mask treatment for an added hydration boost. After distributing evenly throughout the hair, leave the mask on for at least five minutes then rinse thoroughly with warm water. Presto!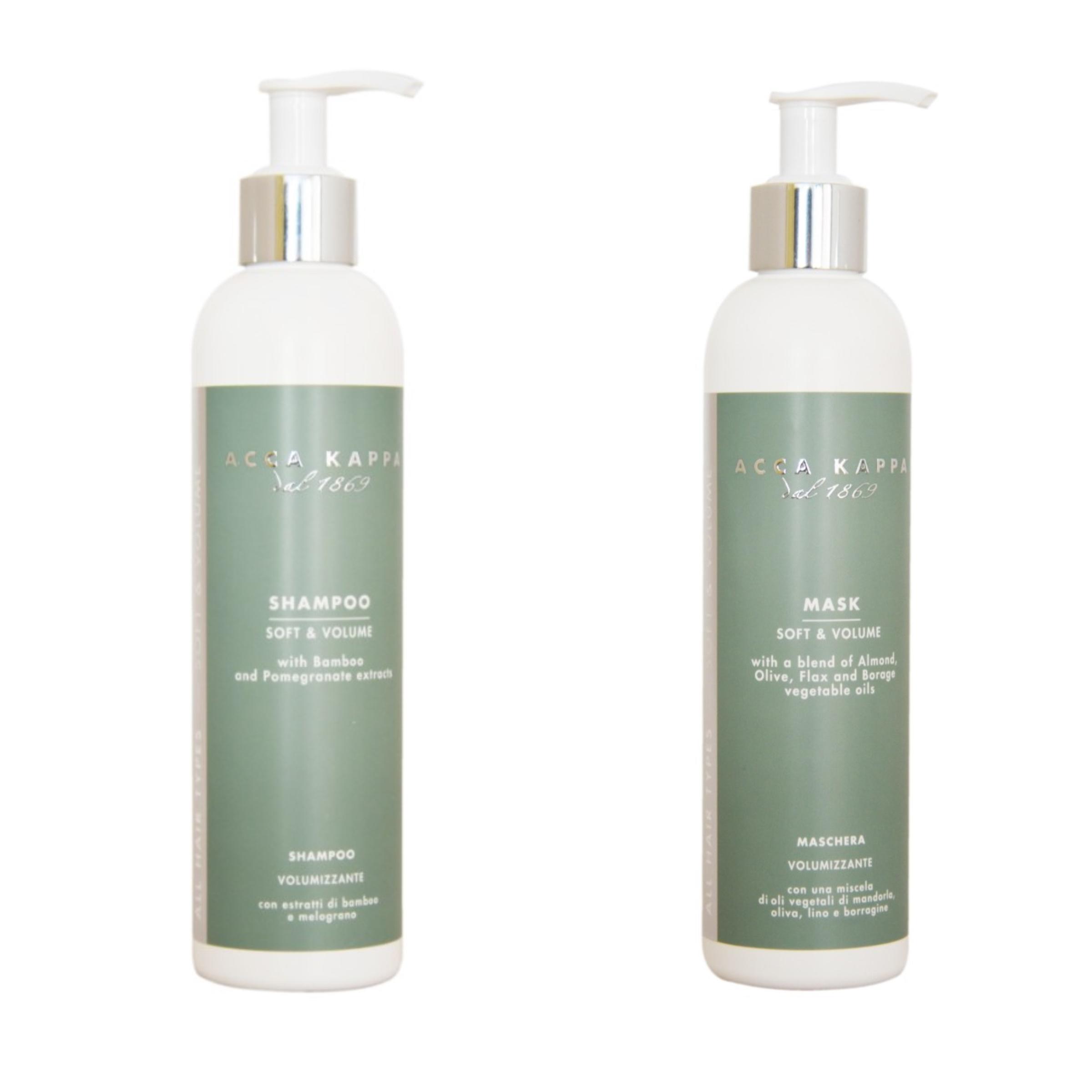 Pictured: The Soft & Volume Shampoo and Conditioner/ Mask by ACCA KAPPA
The Starter Kit
Our Fine Hair Starter Kits are now available! The bundle gives you a savings of over 10% off the total price of all items, with a Pure Bristle Kotibe wood brush and the Soft & Volume shampoo and conditioner– all made with volume in mind!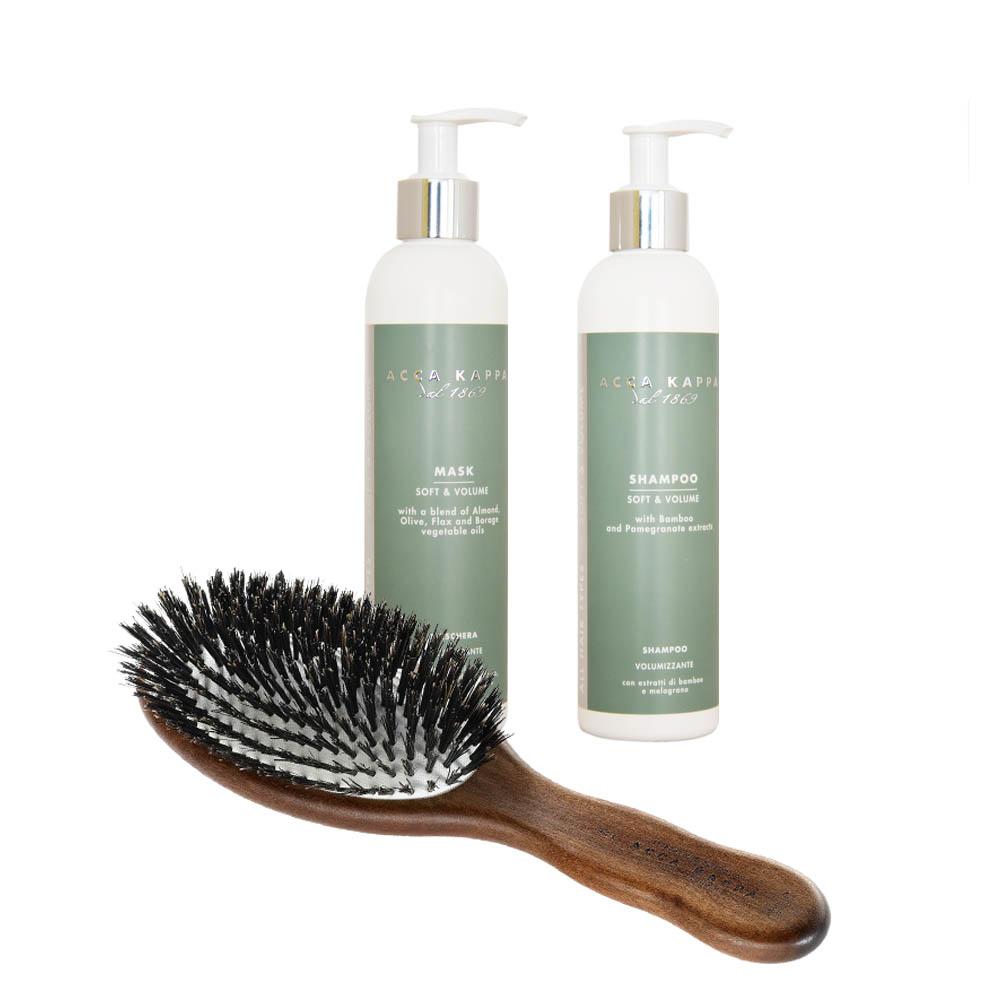 Pictured: The Fine Hair Starter Kit by ACCA KAPPA