06

Oct

Best Products for: Men with Thicker Hair
Thick, luscious manes are definitely not exclusive to women and if you're lucky enough to be sporting lust-worthy locks you'll be inspiring some pretty major hair envy all around, so it's best to make the most of this feature. Focusing on detangling and shaping, our Hair Guide for guys with thicker hair focuses on ACCA KAPPA's best products for this purpose. From the best tools to cleansing products and styling creams; our ultimate picks to help sculpt those stellar strands into your perfect style.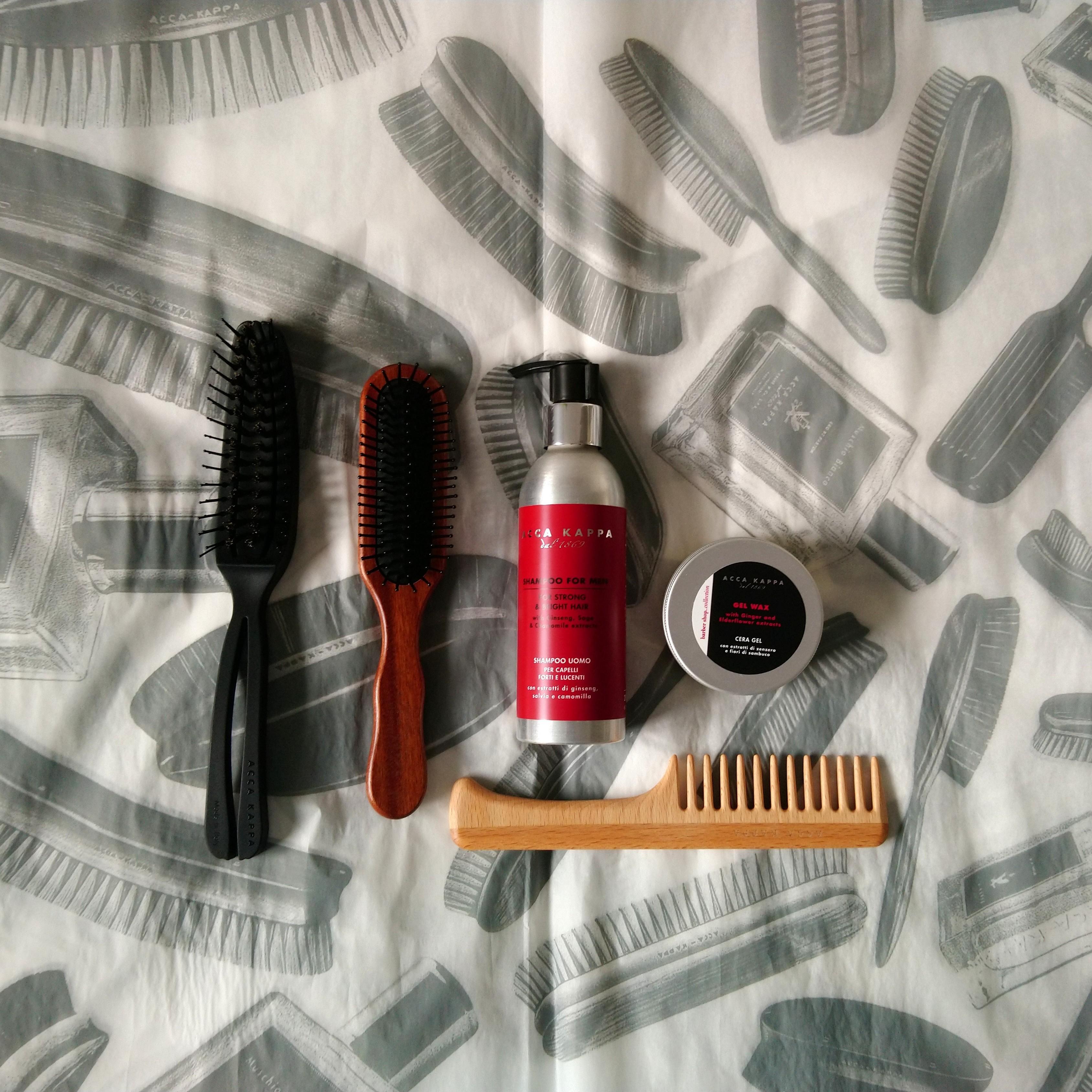 The Airy No.3, Pneumatic Kotibe Wood Pom Pin Hairbrush, The Barbershop Men's Shampoo, The Barbershop Collection Styling Gel Wax and The Beechwood Coarse Tooth Comb
The Tools
Best brush for styling: Airy No.3
Little things can make a big difference when it comes to a well-groomed appearance. For guys with thick hair that means detangling and little knots, even distribution of hair products (this is something that a lot of guys can get wrong, and has a big impact), and adding some shape and volume.
The Airy No.3 is your best friend when it comes to all these things; featuring pom pins ideal for detangling, it penetrates the hair further than natural bristles alone. The brush maintains all the added benefits of a bristle brush (polishing and finishing) whilst ensuring hair is left knot-free. It's also useful for evenly distributing hair care products and adding volume, the brush can even be used in the shower. Lightweight and easy to clean, Airy No.3 is a great all-rounder as well as a targeted styling brush.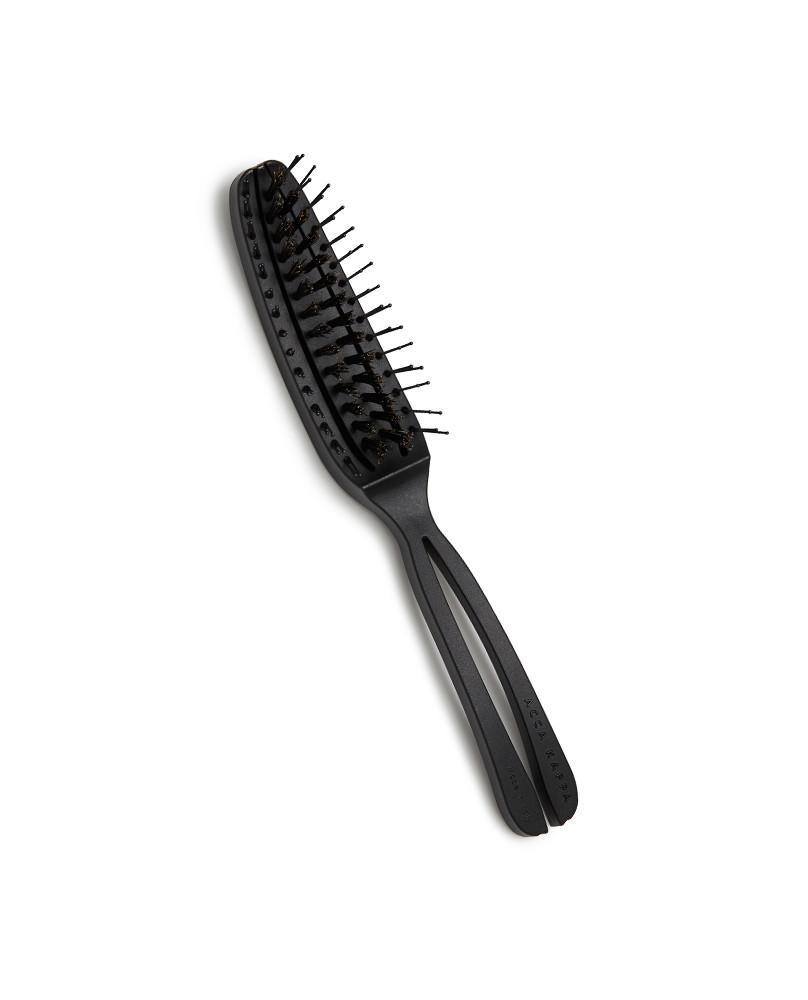 The Airy No.3 by ACCA KAPPA
Best Daily Brush: Pneumatic Kotibe Wood Pom Pin Hairbrush
The rectangular shape of the Pneumatic Kotibe wood brush is ideal for shorter hair, and the pom pins are especially suited to thicker hair. Complete with a soft, natural rubber cushion, pressure is evenly distributed helping to both stimulate micro-circulation and promote scalp health. Again, great for detangling, the brush's pom pins are perfect for penetrating thicker hair and are heat resistant, meaning that the brush can also double as a styling brush to use while blow drying hair.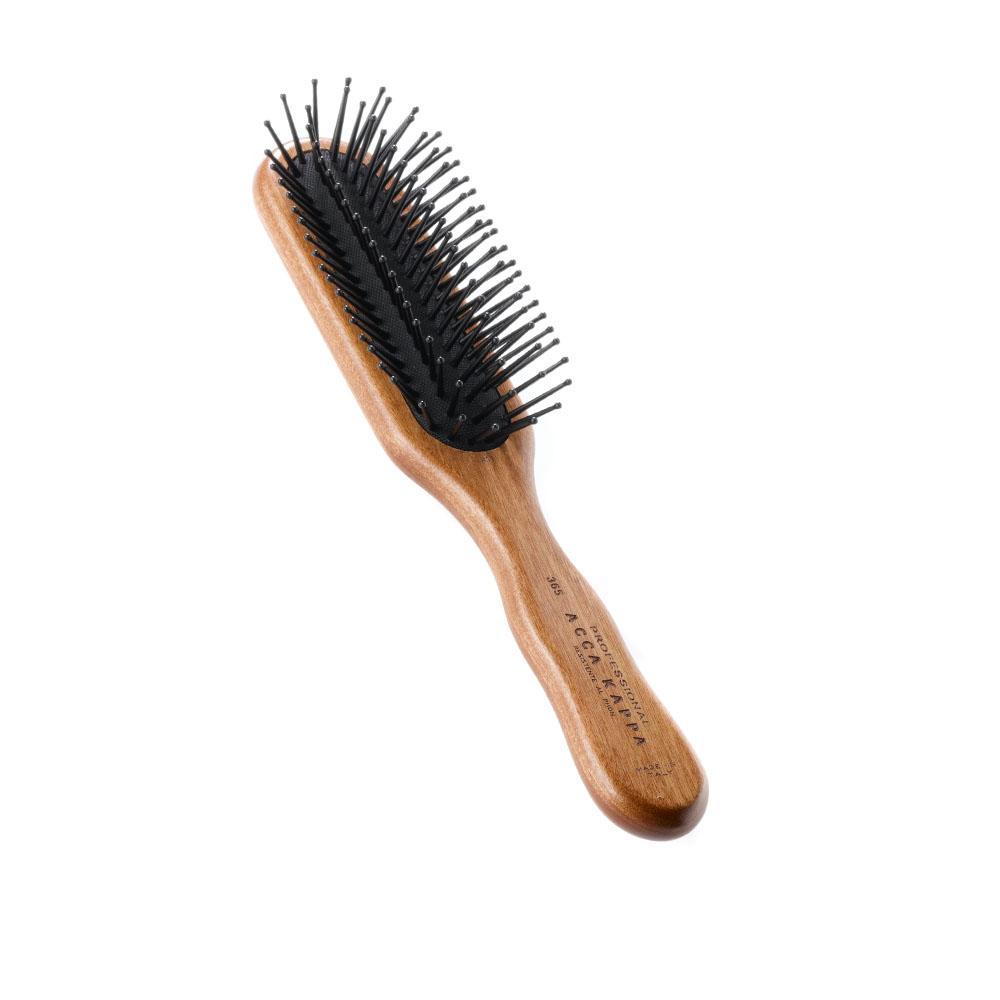 The Pneumatic Kotibe wood Pom Pin Hairbrush by ACCA KAPPA
Best Comb: The Beechwood Coarse Tooth Comb
Featuring wide-spaced, larger teeth the coarse teeth comb works best on thicker hair. Allowing thicker hair to easily pass through the spacings, the comb is ideal for detangling curly and dense hair. Whether it be combing through damp or wet hair, or even helping to ''settle" things after you get out of bed, this comb is your best bet for fuss-free detangling.

The Beechwood Coarse Tooth Comb by ACCA KAPPA
The Products
The Barbershop Collection Shampoo for Men
Invigoratingly fresh, the Barbershop Collection Shampoo has been formulated specifically for men's hair. Formulated with wheat proteins, this stimulating shampoo is unique in its film-forming action, helping to protect, strengthen and prevent hair breakages. Also containing extracts from Ginseng and sage, the shampoo is naturally antiseptic and toning helping to improve hair and delay loss.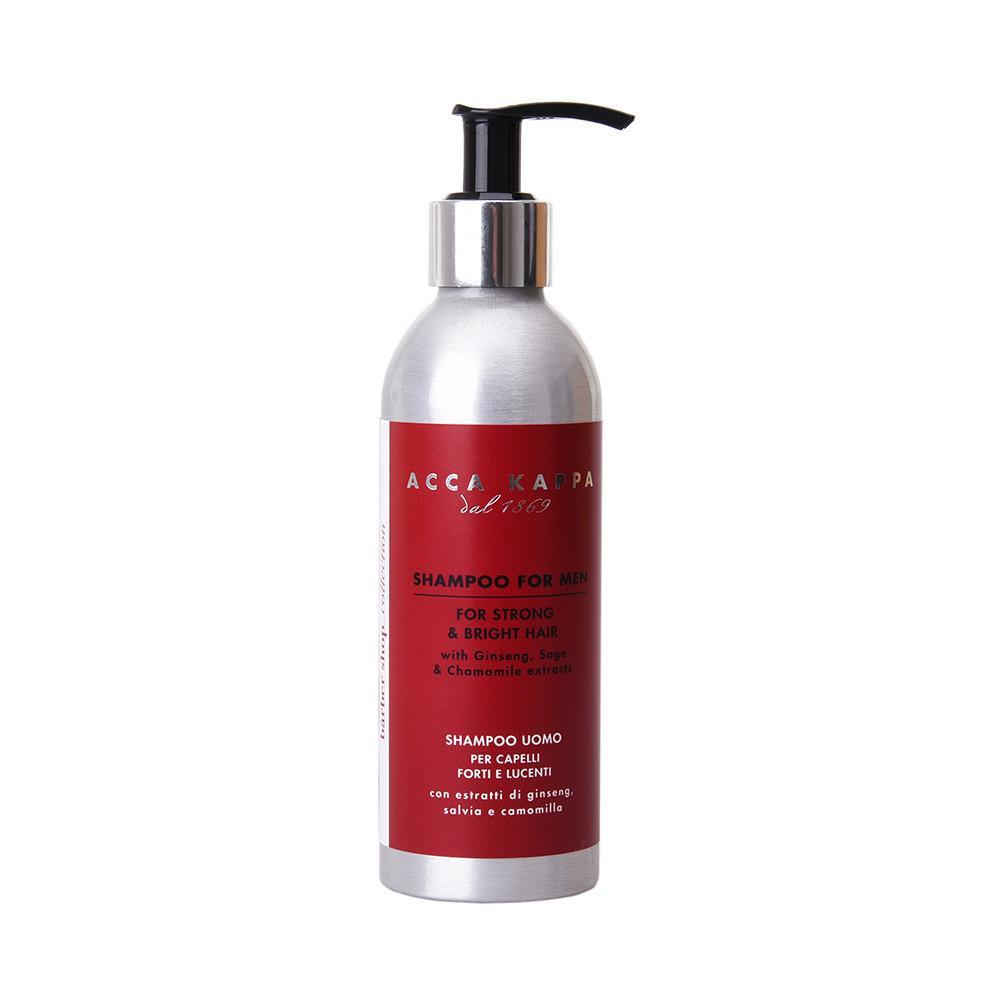 The Barbershop Collection Shampoo for Men by ACCA KAPPA
The Treatment
The Barbershop Collection Styling Gel Wax
Easy to apply and highly effective for styling, this hair wax is perfect for creating more structured looks that need to last. Excellent for curly or thick hair, this stronger hold gel is ideal for shaping and styling hair. The gel also contains ginger extract to help stimulate hair follicles and elderflower to help keep hair hydrated and healthy.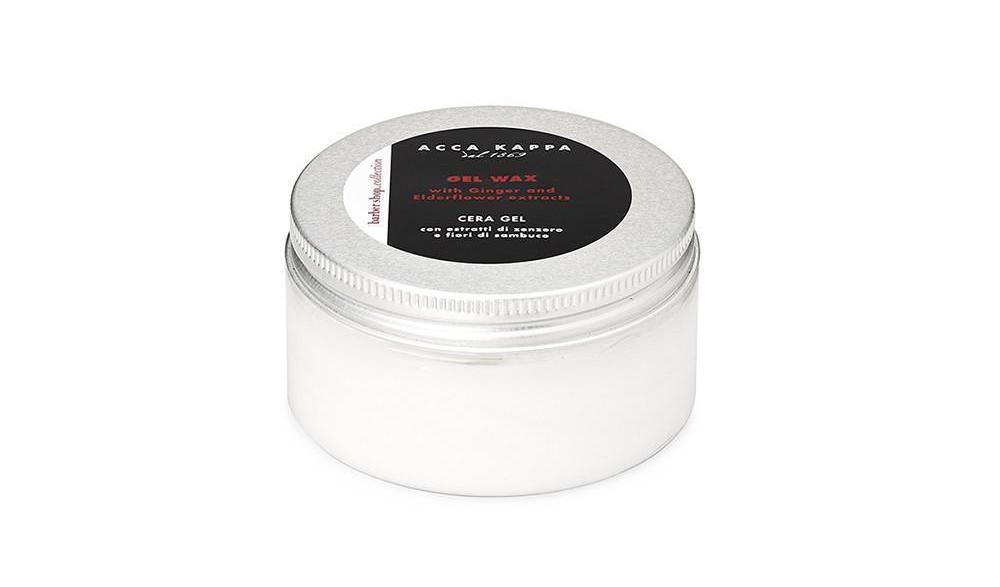 Starter Kit
Our Men's Thick Hair Starter Kits are now available! The bundle gives you a savings of over 10% off the total price of all items, with a Pneumatic Kotibe wood brush, Barbershop Collection Shampoo and Styling Gel Wax.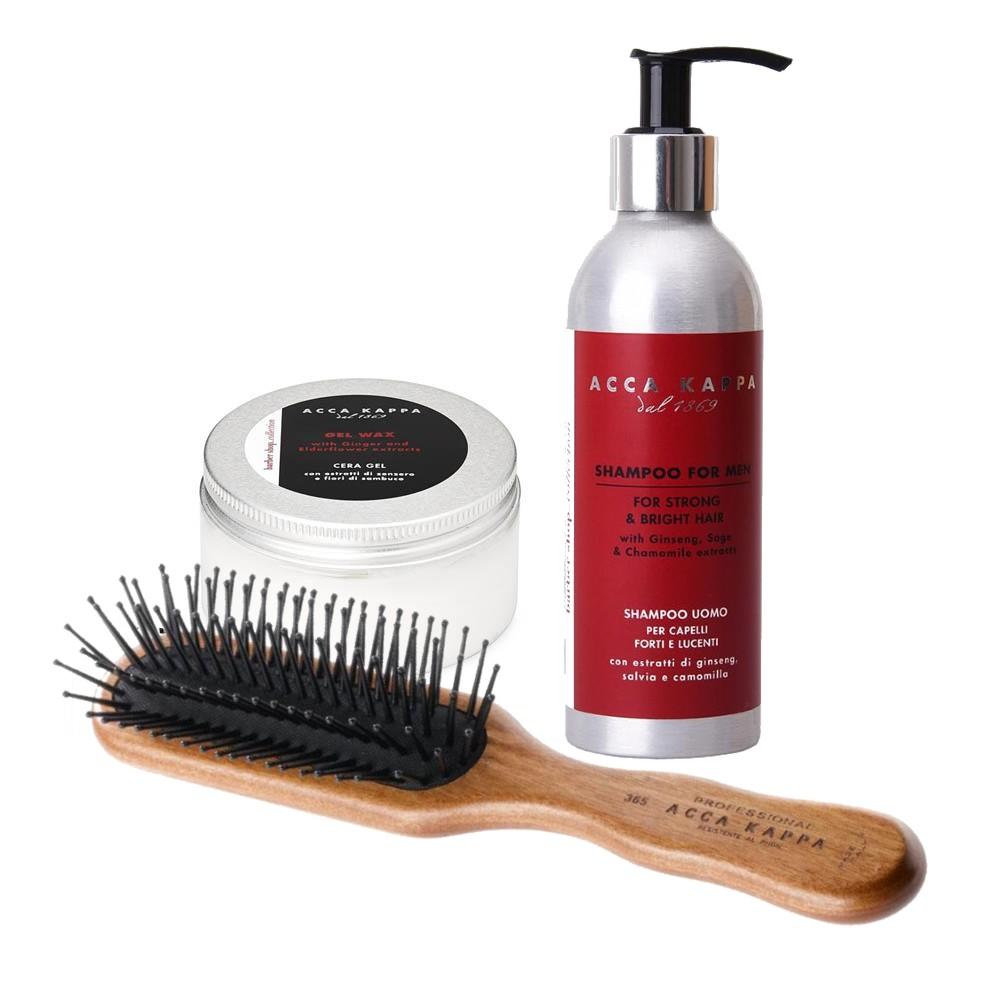 The Men's Thicker Hair Starter Kit