02

Jul

Bouncy Styling for Shorter Hair with Ali Bailey
A fashion model for over 15 years who is regularly seen on QVC, and boasting an Instagram following of over 24k at the time of writing this, Ali Bailey is admired for her natural and joyful style. She is also a mum of two and shares fabulous tips on hairstyling and how she creates her fantastic looks as well sharing snapshots of fun she has with her beautiful family.
Presently, Ali sports a short, chic bob and posts ways to style shorter hair on Instagram. Watching her demos, is always great, because in addition to looking fabulous she is incredibly down to earth, honest and helpful in her demos. Ali is a big fan of ACCA KAPPA brushes and recently used a couple of our profashion styling brushes to create playful bouncy, curls in her bob, showing that you can have a lot of fun styling shorter hair too!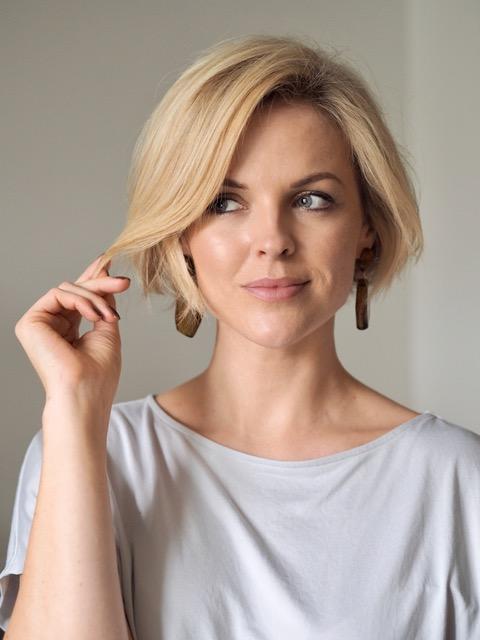 Pictured: Model Ali Bailey, with her trademark blonde bob
Watch her video here & read a bit more about our profashion styling brushes below!
Profashion Shine & Volume Styling Brushes
For four generations ACCA KAPPA has been producing high quality, professional hairbrushes in Italy. The profashion range was developed as premium range for creating hairstyles without limits. Featuring ergonomic wooden handles, which have been lacquered with anti-scratch black paint, the brushes are a joy to use with their beautiful finish and comfortable grip. Ideal for all hair types the range consists of detangling and extension paddle brushes and power styling brushes as well as the Shine & Volume Styling brush which is featured here.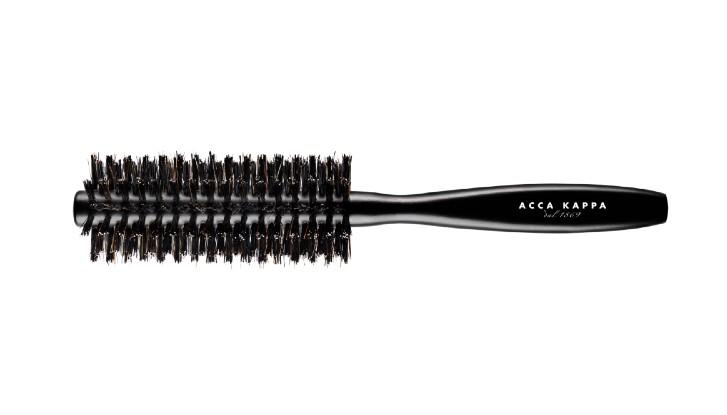 Pictured: Profashion Shine & Volume Brush in Small, as used by Ali Bailey
Ideal for all hair types, in particular, thick strong and curly hair, this ergonomic styling brush consists of top quality pure boar bristles reinforced with hairdryer heat resistant black nylon. As you can see in Ali's demo, the brush can be used to create different hairstyles, with the added benefit of promoting healthy, hydrated hair and giving shine and volume. Because the Shine & Volume Brushes have high density tufting, hair can be styled and dried consistently, without fly away hairs or streaks. The bristles also calm the surface of the hair to give it the desired, lasting form. This is a brush that glides smoothly and effortlessly through long and curly hair.
To use, first brush the hair well with a detangling brush when it's wet, then blow-dry the locks with a hairdryer so that the roots dry first, then length and the ends. While doing this, ensure that the ends are pulled taut in the styling brush. For longer lasting styles, let the brush cool down leaving the hair rolled up around it.
The profashion Shine & Volume Styling Brush is available in 3 sizes:
Small — Suitable for short to mid length hair
Medium — Suitable for Mid Length to long hair
Large — Suitable for Long Hair
Like what you're reading? Why not check out some of our other blogs?