03

Dec

Making a Festive Home!
As we prepare for Christmas, more and more of us are spending extra time at home. Whether it be bedding down to watch cosy Christmas films or hosting close friends and family, indulging in a few additional home luxuries can help create that fuzzy festive feeling. Hoping to add a little Christmas sparkle, see below as we go through our top picks and tips for making a truly festive home this winter!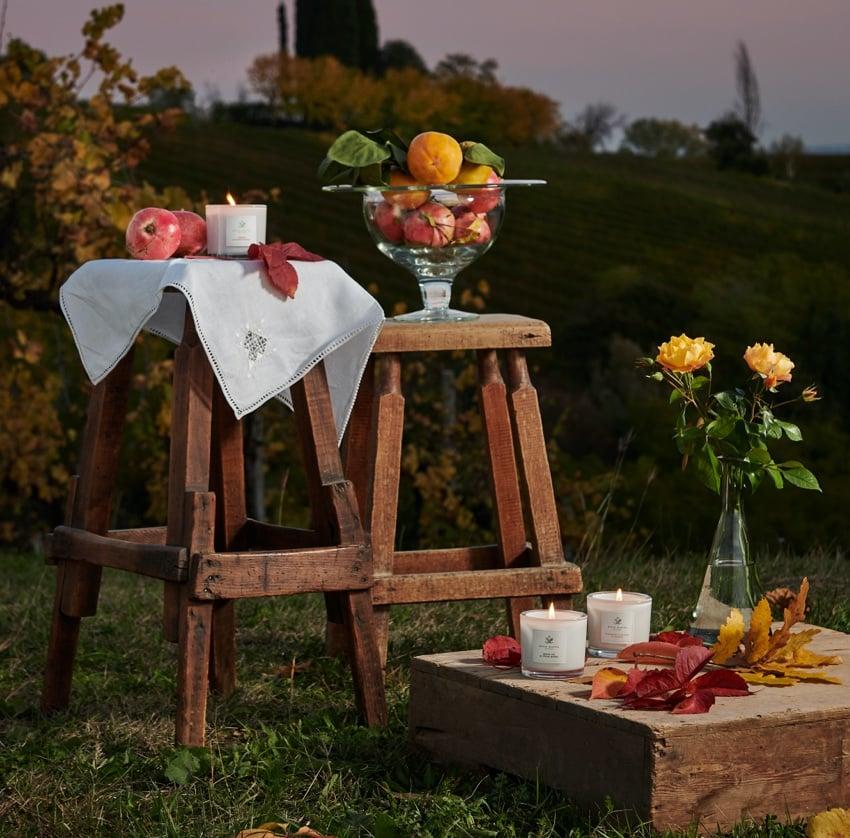 The ACCA KAPPA CASA Collection
The White Fig & Cedarwood Home Diffuser, £44 (853554)
For a luxurious touch to any room, you really can't beat a fragrance diffuser. Charmingly packaged, the White Fig & Cedarwood home diffuser is a beautiful addition to any home. Fresh yet sweet, the diffuser works to stimulate the senses, blending intense notes of cedarwood, sweet fig and fresh leaf. A refreshing lift to any festive home the diffuser is now available at 20% off in our 'Try Me' promotion. Offer valid till the end of December 2020 or whilst stocks last.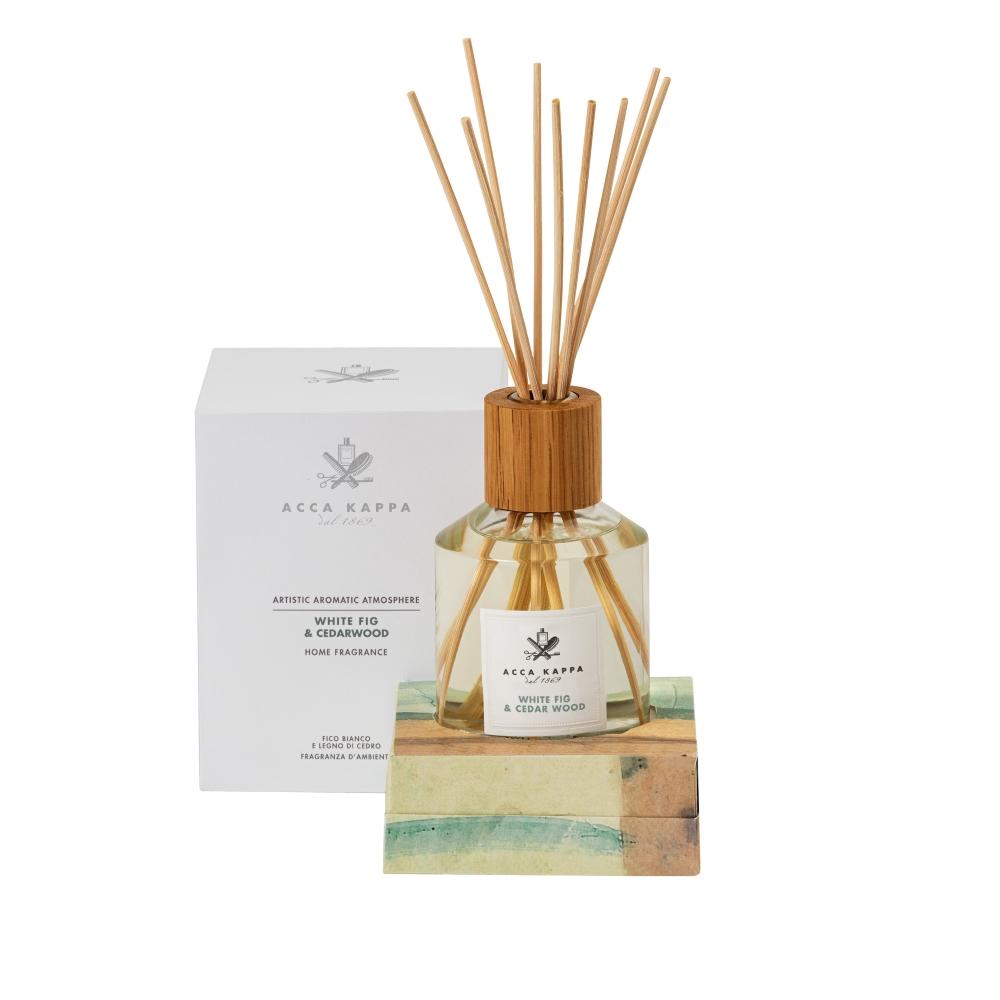 The White Fig & Cedarwood Home Diffuser
The Eucalyptus & Oakmoss Scented Candle, £32 (851002)
Twinkling fairy lights and flickering tealights, the magic of Christmas wouldn't be complete without a cosy evening lit by candlelight. Presented in the finest glass, the Eucalyptus & Oakmoss Scented candle has a burn time of over 30+ hours – sure to see you through the whole festive season! Harmonising notes of oakmoss and eucalyptus the candle has an aromatic and woody fragrance reminiscent of fresh walks and woodland. Unleash the fragrance of the forest!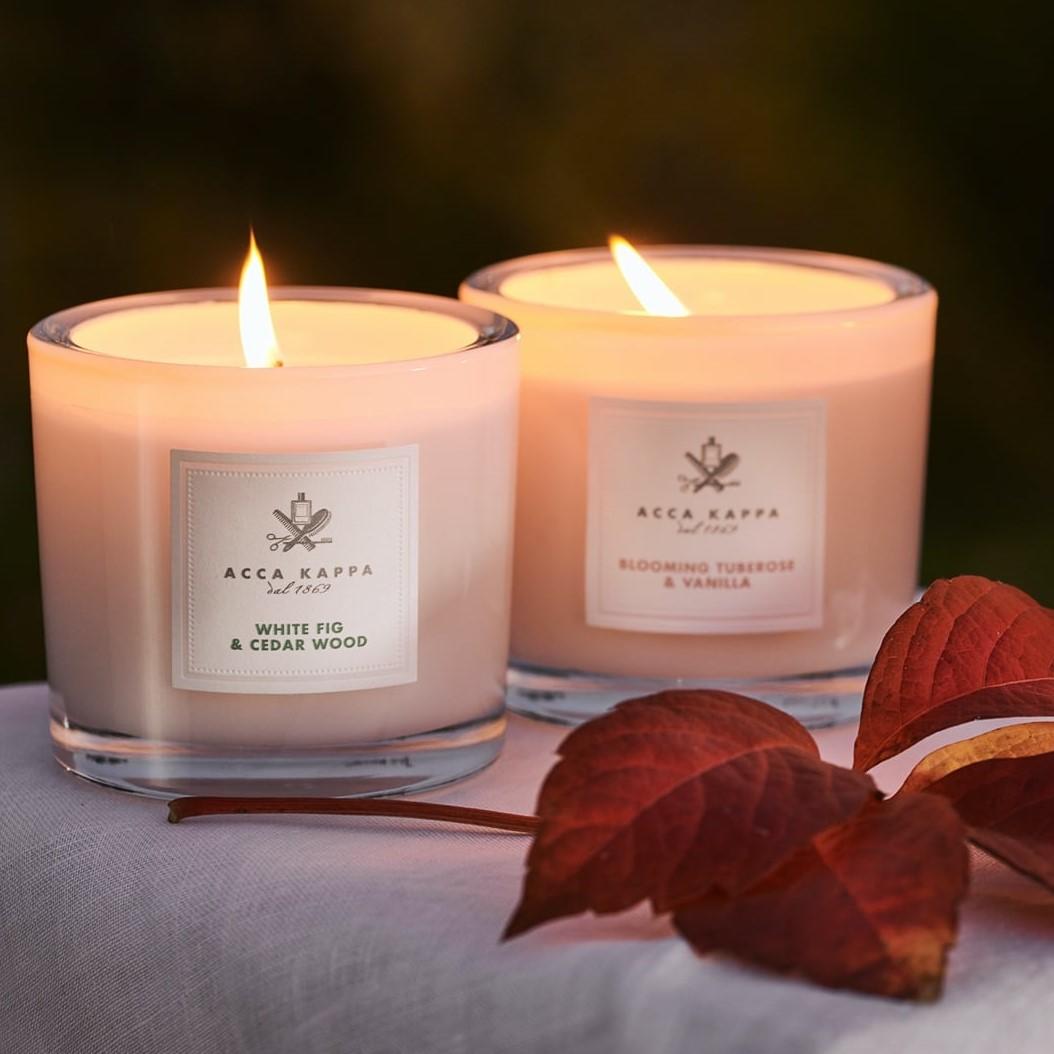 The Eucalyptus & Oakmoss Scented Candle by ACCA KAPPA
The Orange & Saffron Soap, £9 (853571)
Invitingly tactile, this beautifully presented soap is the perfect way to add a little touch of luxury to any bathroom. Enriched with wheat germ oil which is considered the richest natural source of vitamin E, the oil is revered for its restorative, elastic, antioxidant and antiradical action on the skin. Ideal for dry, sensitive, and mature skin the soap is a spicy and sweet aromatic experience.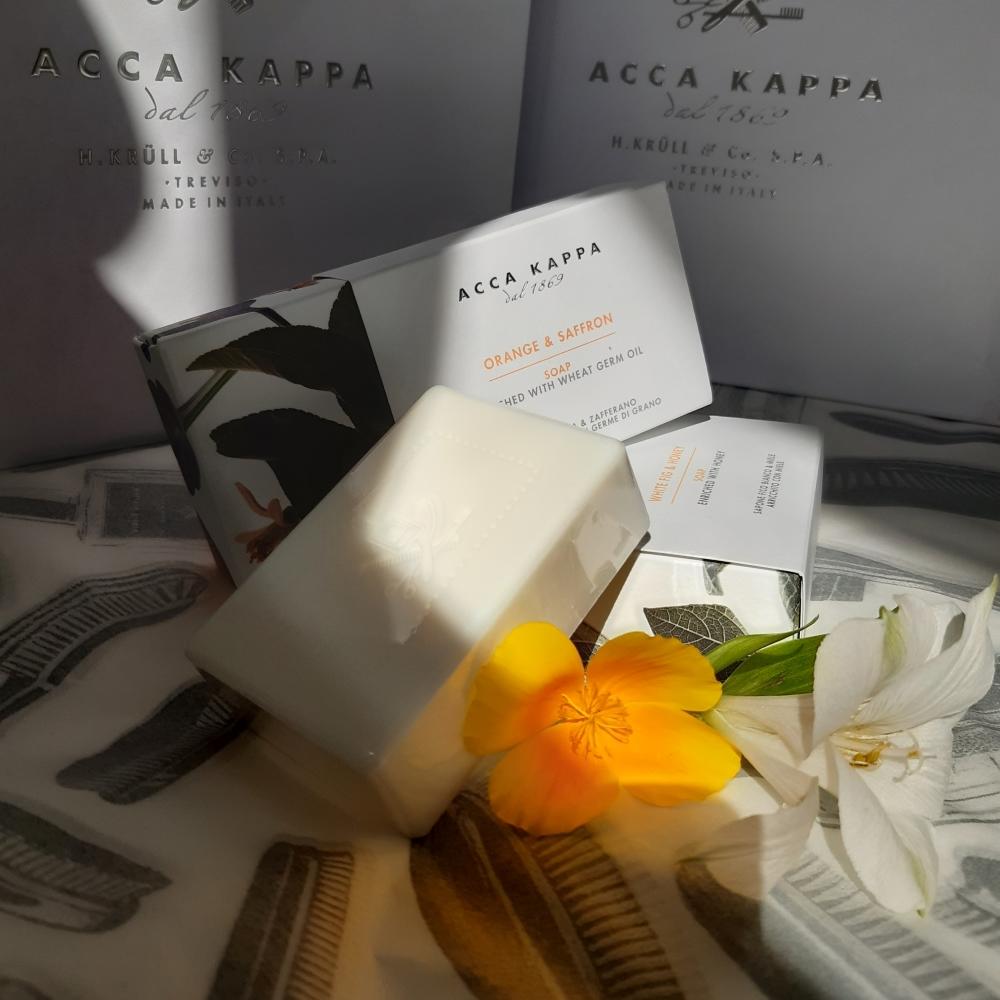 The Orange & Saffron Soap by ACCA KAPPA
The White Moss Hand Wash, £16 (853116)
ACCA KAPPA's most iconic range, the White Moss handwash has been developed directly for skin that reddens and chaps easily. Ideal for those hosting friends and family this holiday season, the soap keeps sinks and countertops clutter-free for neat and easy storage, plus, presented in a beautiful white and silver bottle the soap is sure to go with any festive touches in your home.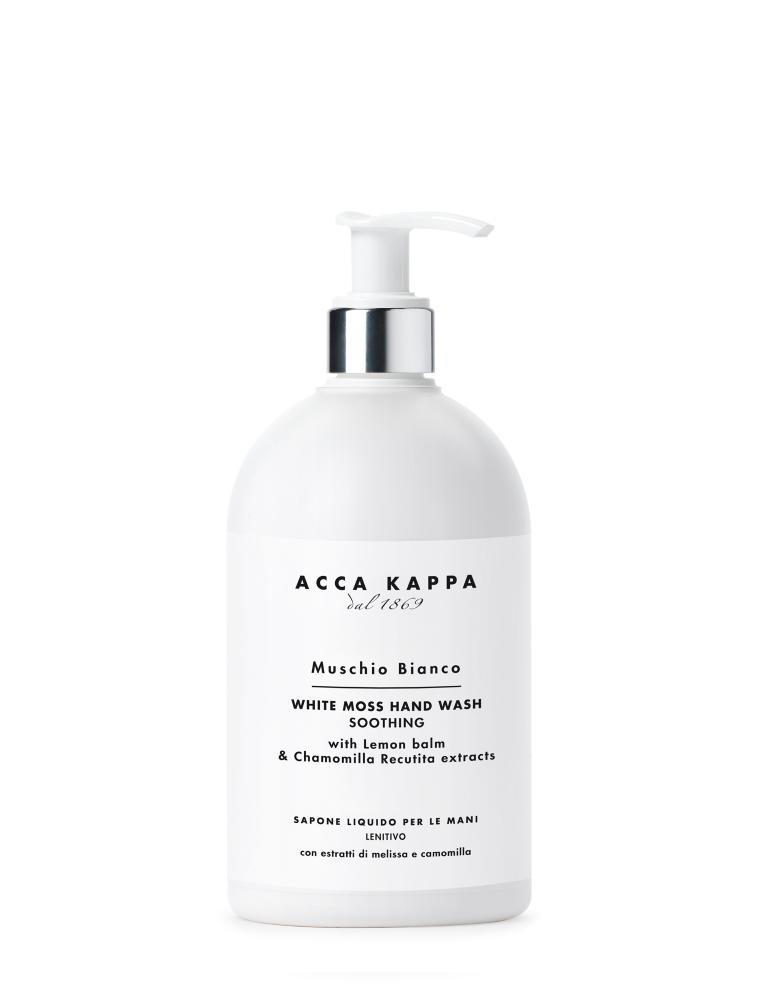 The White Moss Hand Wash by ACCA KAPPA
The Calycanthus Hand Cream, £14 (857506)
Warm-up and repair chapped hands this festive season with the delightfully fragranced Calycanthus hand cream. Containing organic extracts of Aloe Vera and Linseed, this moisturising hand cream not only nourishes but protects. Formed from a welcoming bouquet of Jasmine, Peach, Musk and Orange Flower Honey this hand cream is a must for any bedside or living room table!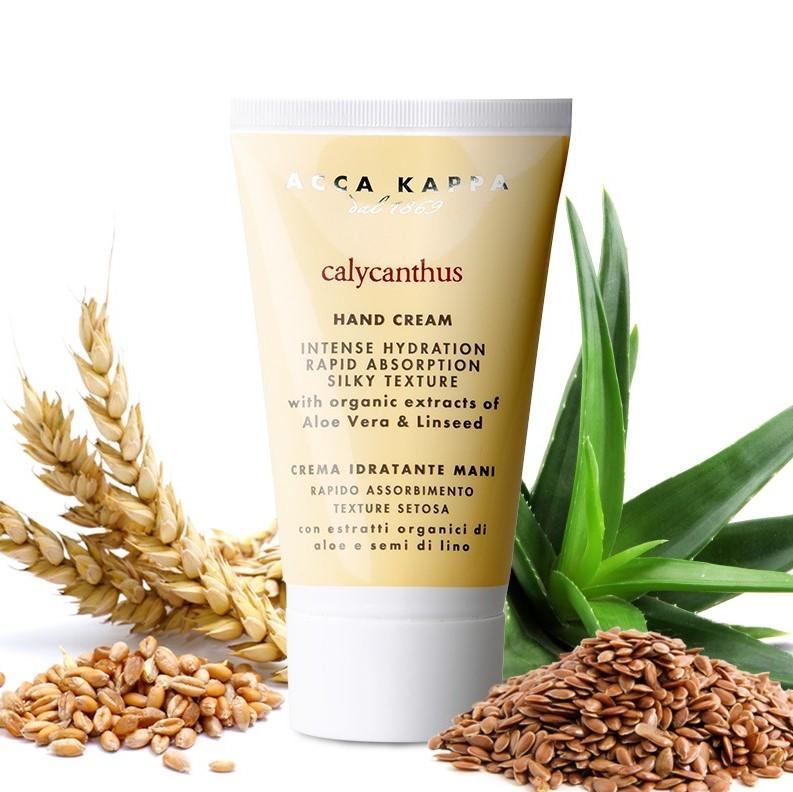 Calycanthus Hand Cream
No festive home would be complete without a fireside stocking, continue reading for some stocking filler inspiration…
The Ultra- Rich Bio Lip Balm, £9 (853537)
Chilly temperatures and drying central heating can, unfortunately, all too often result in painfully chapped lips. Designed to keep lips protected and moisturized, the soft and silky formula of the ultra-rich lip balm could be just the ticket this winter. An on the go pocket essential, the balm is made from a rich composition of vegetable oils and butters known for their nourishing and soothing properties.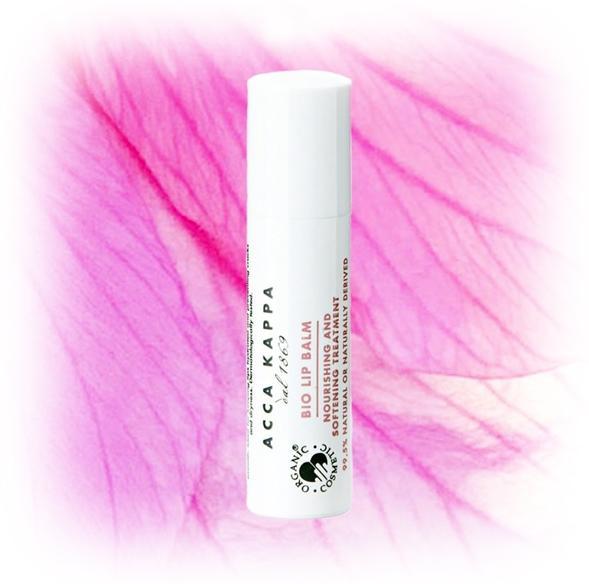 Ultra-Rich Bio Lip Balm
The Sakura Tokyo Gift Set, £22 (851304)
One of our newest gift sets, the Sakura Tokyo fragrance is delicate and refined balancing citrusy neroli with floral heart notes of cherry blossom and lily. Complete with nourishing hand cream and a beautiful triple-milled soap, the pretty pink box is sure to please any beauty guru - and all for under £30.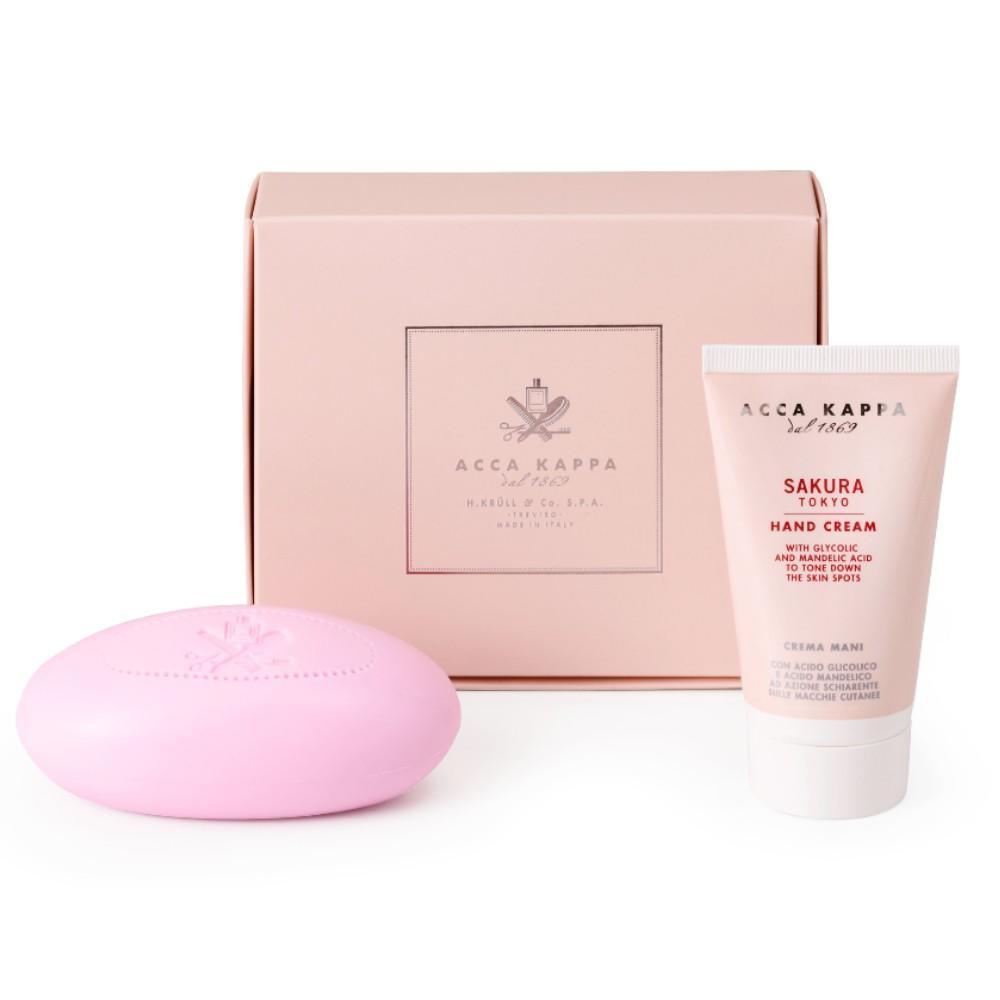 The Sakura Tokyo Gift Set
Pictured: The Sakura Tokyo Gift Set by ACCA KAPPA
ACCA KAPPA Eau de Parfum 15ml, £23
Perfectly pocket-sized and available in a whole host of scents, these charming fragrances are a great way to find your new festive favourite. Reasonably priced, the petite perfumes are ideal for sneaking into a stocking, plus, with over fourteen to choose from, there's sure to something for everyone.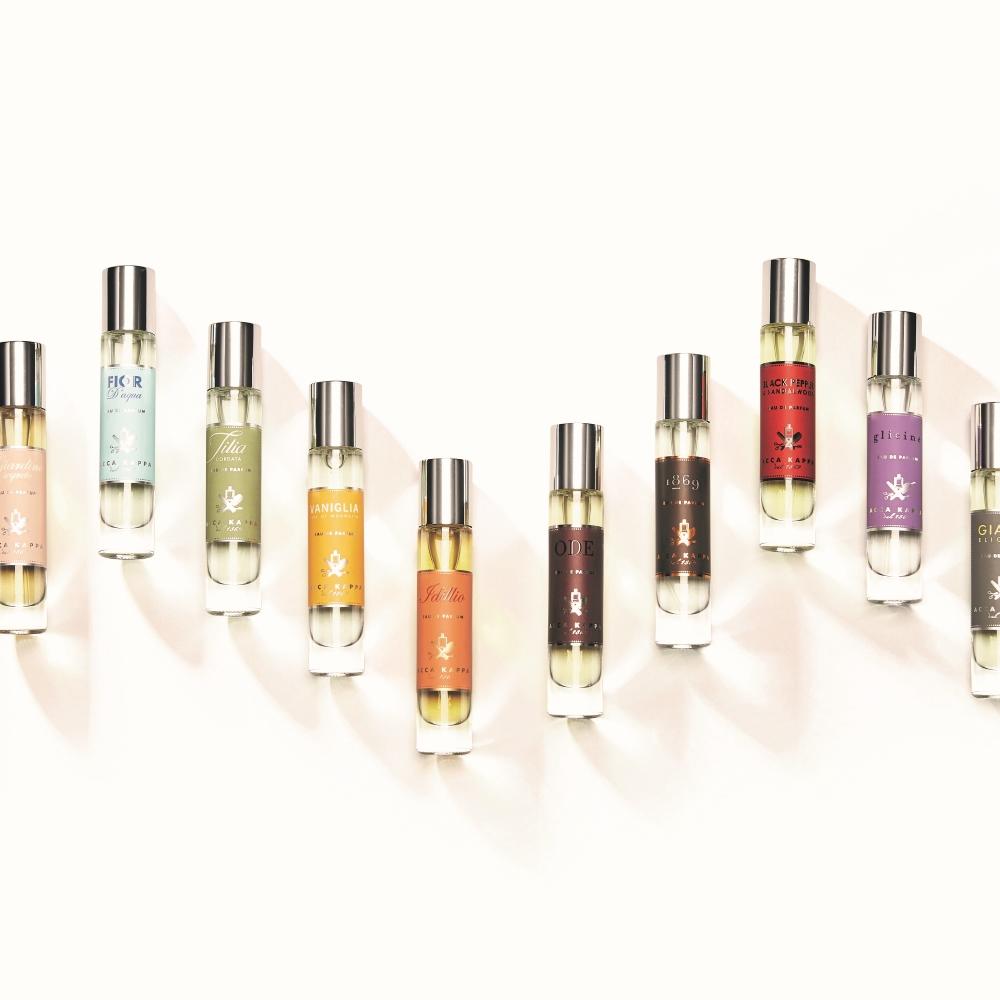 The ACCA KAPPA Eau de Parfum 15ml
The Historical Collection Toothbrush, £23
Each hand-cut, milled and hand-shaped, the Historical collection toothbrushes are created from cellulose acetate, then infused with bundles of pure bristles or nylon. Presented in three vibrant patterns and styles, these eye-catching toothbrushes are hard to miss. An exciting addition to anyone's bathroom or stocking.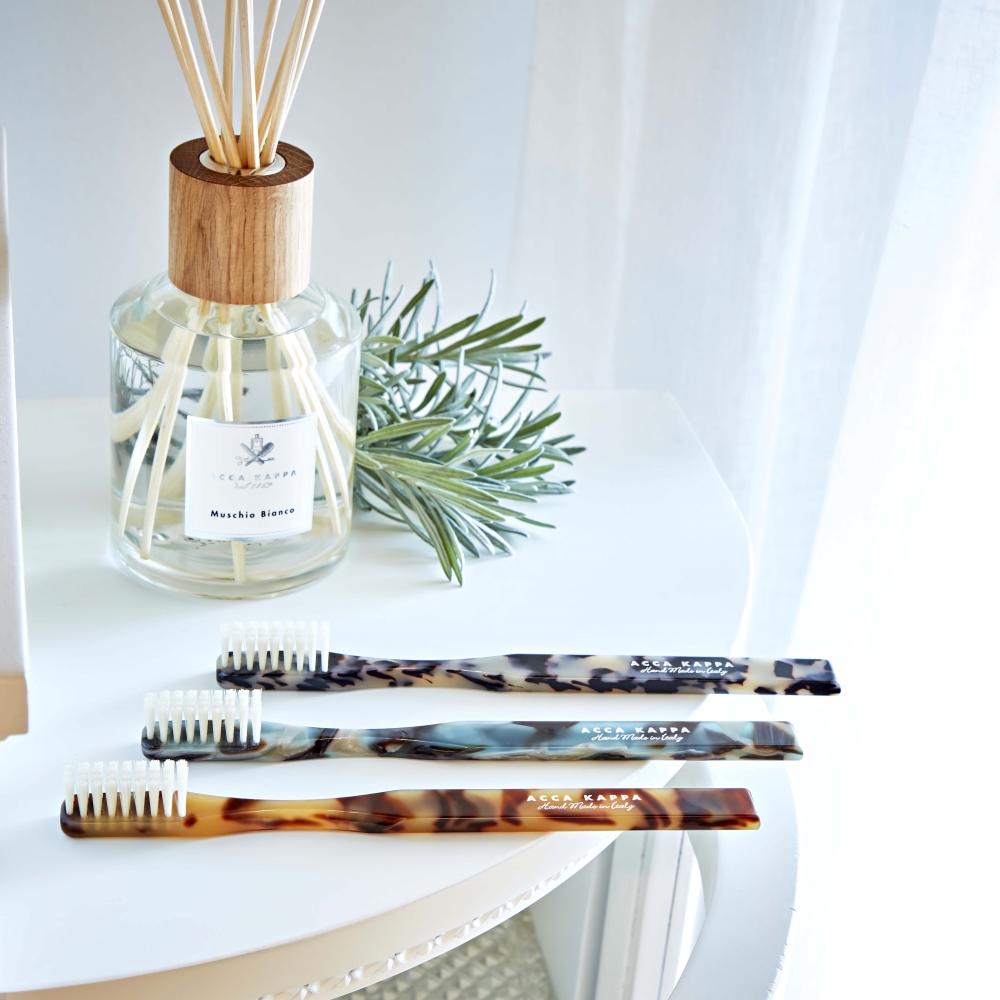 The Historical Collection Toothbrushes by ACCA KAPPA
The Pom Pin Kotibe Wood Travel Brush, £23 (12965S)
Made from the finest Kotibe wood, this sweet travel-size hairbrush is both smooth and light with the additional benefit of being naturally antistatic. Complete with heat resistant nylon pins with rounded epoxy tips, the brush delicately works to massage the scalp and improve circulation. A joy to hold, the gentle brush is perfectly proportioned, ready to stuff in a stocking.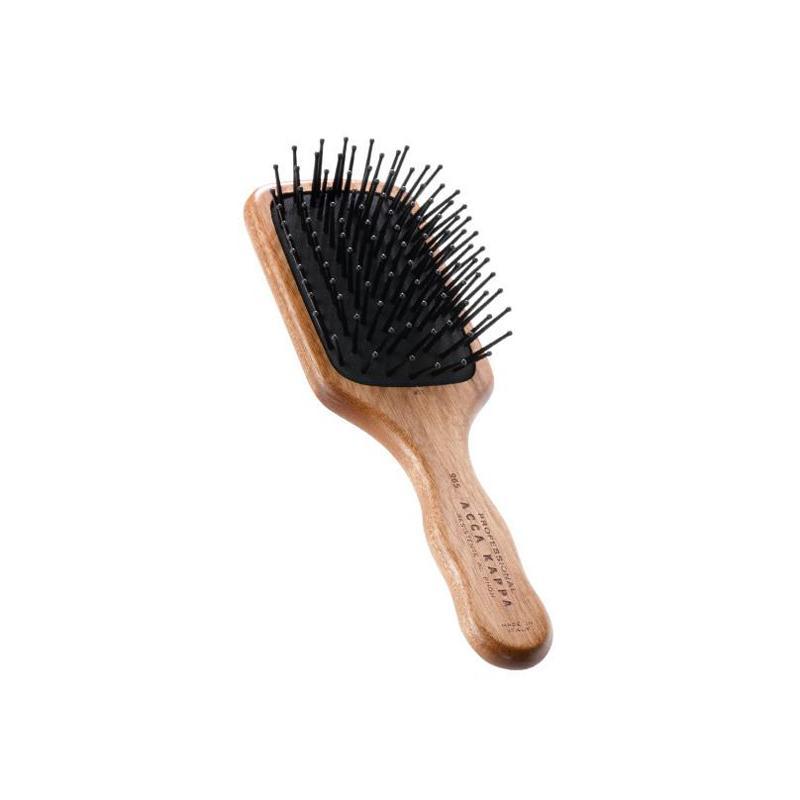 The Pom Pin Kotibe Wood Travel Brush