31

Aug

Training your Scalp Back to Health
The flower bed from which our hair grows achieving envy-inducing tresses always begin with the scalp. More delicate, and with fewer barrier defences than the rest of our skin, a scalp care regime is just as vital as good facial skincare.
From essentials to scalp care technique, we've got all the pro tips on how to best care for your scalp!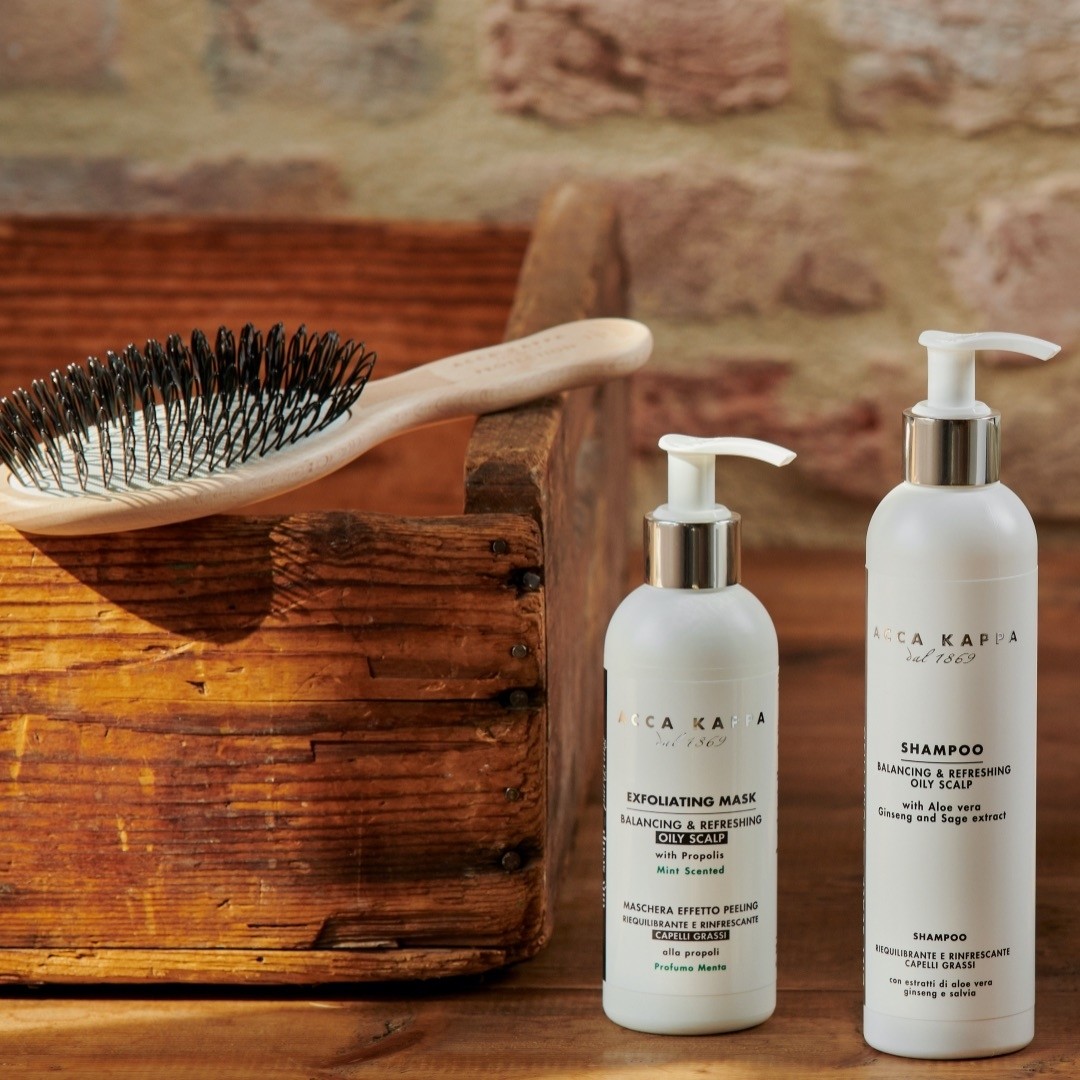 The Acca Kappa Balancing & Refreshing Hair Care range, ideal for oily or irritated scalps.
Nailing the Essentials: Choosing your Shampoo & Conditioner
Promising to repair damage or cure dandruff from the very first wash, the easiest way to sort fact from fiction is to dive straight into the ingredients - and there are a few ingredients you'll want to avoid!
1/ Sulfates/ SLS: Stripping away the natural oils in your hair, sulfates can leave the scalp dry and prone to irritation.
2/ Parabens: Preservatives found in cosmetics and hair products, parabens can dry and irritate the scalp as well as fade colour and have even been linked to hair loss.
3/ Silicones: Displacing the hair's natural water content, silicones can leave hair dry and prone to breakage. Over time, silicones can also create build-up on your hair, resulting in a dry feel and dull appearance.
For the above reasons, Acca Kappa shampoos or conditioners don't contain any of these nasties! Focusing on natural, plant based ingredients for different hair types including Delicate, Fine, Frizzy and Curly as well as Oily/Dandruff Prone.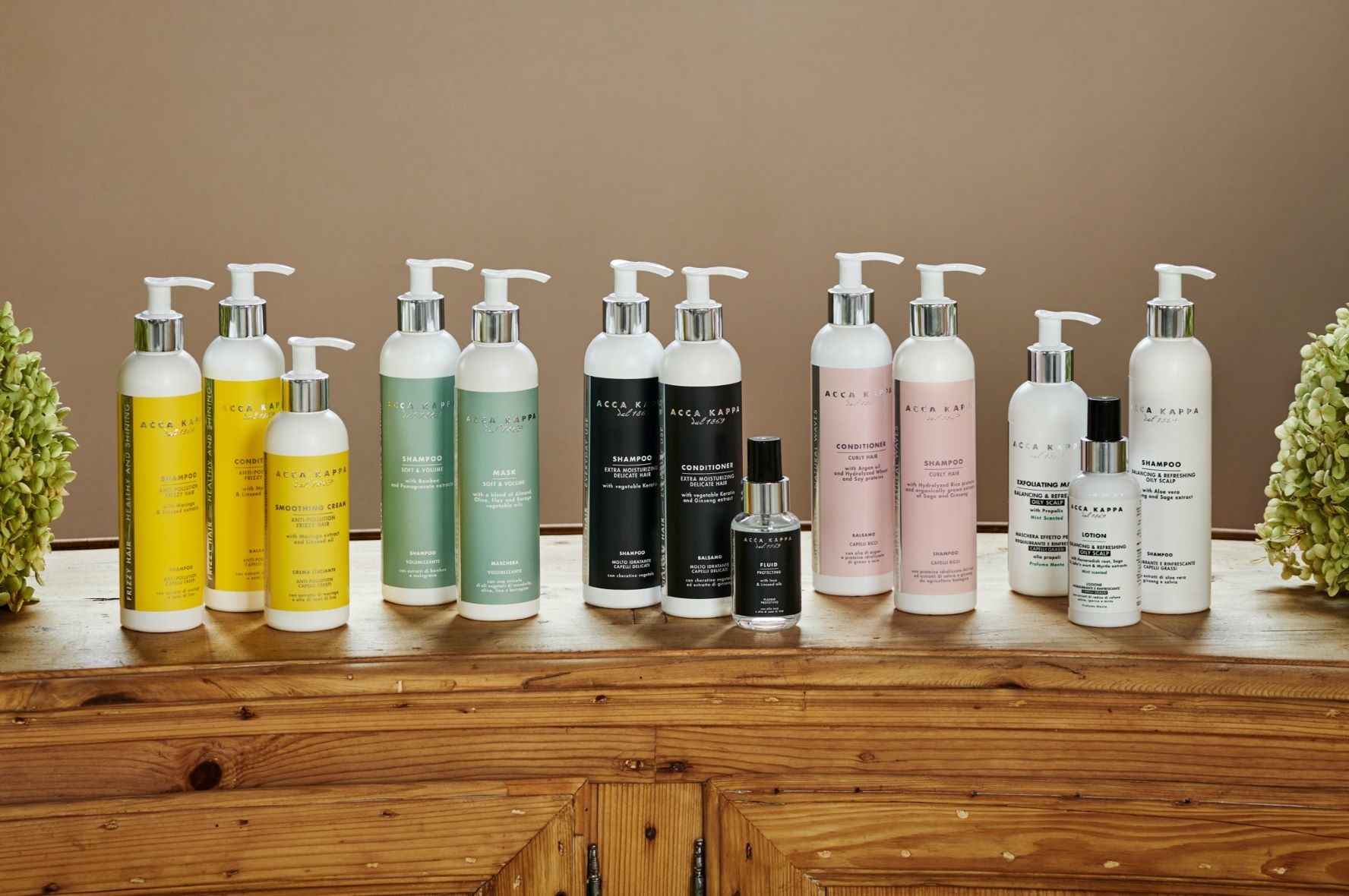 The Acca Kappa Hair Care Range
Master the Technique
Stripping the hair of its natural oils, washing your hair too frequently can lead to an overproduction of sebum and lead hair to becoming oily or dandruff-prone. Bearing this in mind, it's best to stay away from 'overwashing'; as a generic guideline try to wash hair no more than three times a week (once may be enough).
When you do shampoo, it's best to first start by rinsing your hair with lukewarm water to open the cuticles of the hair, this allows the the shampoo to penetrate more deeply removing any excess dirt or oil from the hair and scalp. Open cuticles will also mean that the hair will be better able to absorb the nourishing oils of your conditioner or any treatments you may use- Just remember to finish with a cold rinse before the end to close the cuticles and retain that moisture!
Finally, try to avoid conditioning the top of your hair, as this can cause scalp build-up resulting in blocked hair follicles. As a general rule, try to concentrate your shampoo on the roots and scalp and leave the conditioner to your hair's mid-length and ends.
Scalp Exfoliation
Apart from the usual cleansing and moisturising products, every skincare routine worth its salt will incorporate at least one further step: exfoliation. Whether it be physical or lotion induced, exfoliants help to remove dead skin and can be just as useful for your scalp as for your face. Scrubbing away excess skin cells, oil, and dandruff as well as anything else that may be blocking your hair follicles a good scalp exfoliant can help soothe an irritated scalp and even promote hair growth.
We recommend using the Balancing & Refreshing Exfoliating Mask once or twice a week!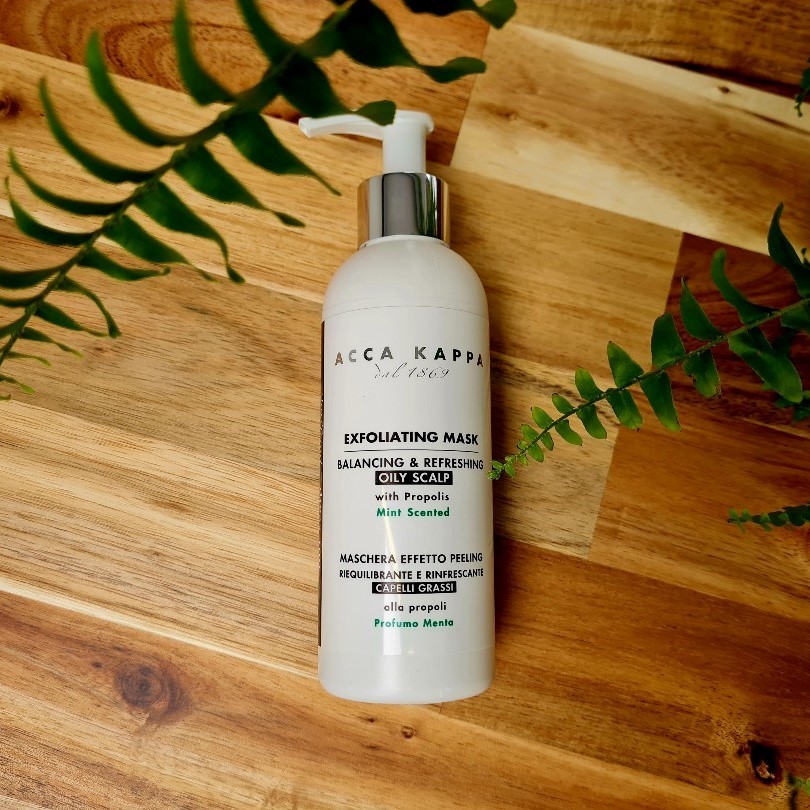 The Balancing & Refreshing Exfoliating Mask by Acca Kappa
More Microcirculation
Promoting micro-circulation to the hair follicles, stimulation of the scalp works to encourage natural hair growth for an overall healthier hair appearance. Aligning themselves more with detangling and massaging, the daily brushes most effective at scalp stimulation usually feature some form of wooden or pom pin to best encourage micro-circulation.
A top pick for scalp stimulation, we recommend our beechwood Natura range or, for more delicate scalps, our Protection brushes feature special Nylon Looped bristles!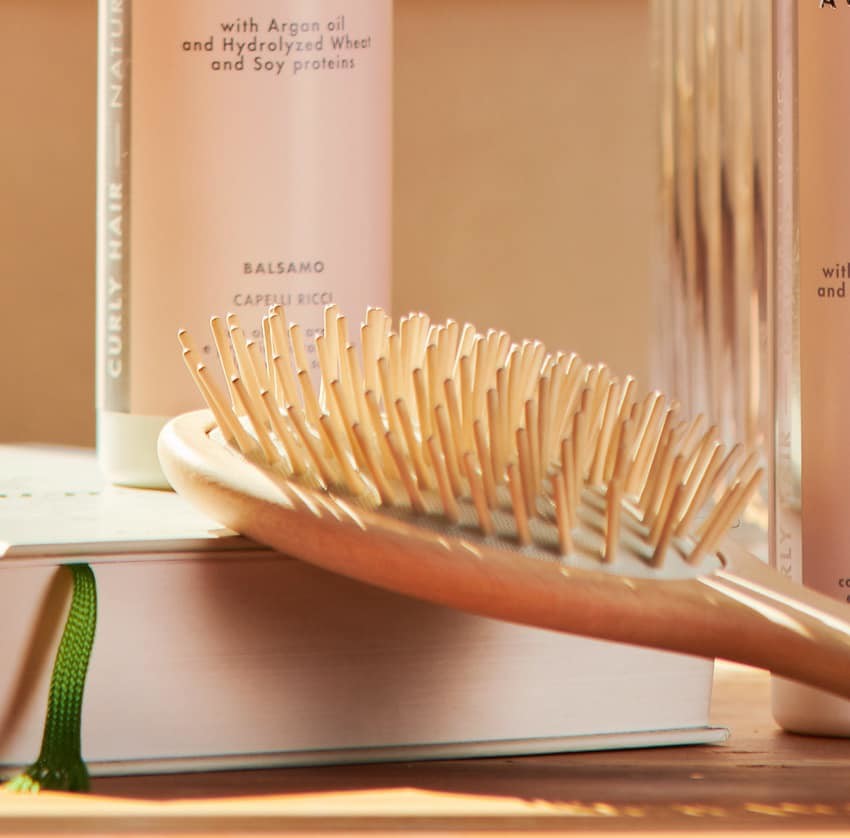 The Oval Pneumatic Beech Wood Brush from the Acca Kappa Natura Collection
You are What you Eat
Don't forget, your hair is mainly made from protein (91% in fact!), so your diet can go a long way to contribute to your hair's overall appearance and health. Maintaining a well-balanced diet, rich in fruit and vegetables as well as good quality meats, eggs and nuts can do wonders for your scalp health - providing it with the nutrients it needs to help produce new and healthy cells.
Like what you're reading? Why not checkout some of our other blogs?