Blooming Tuberose & Vanilla Home Diffuser with Sticks 250ml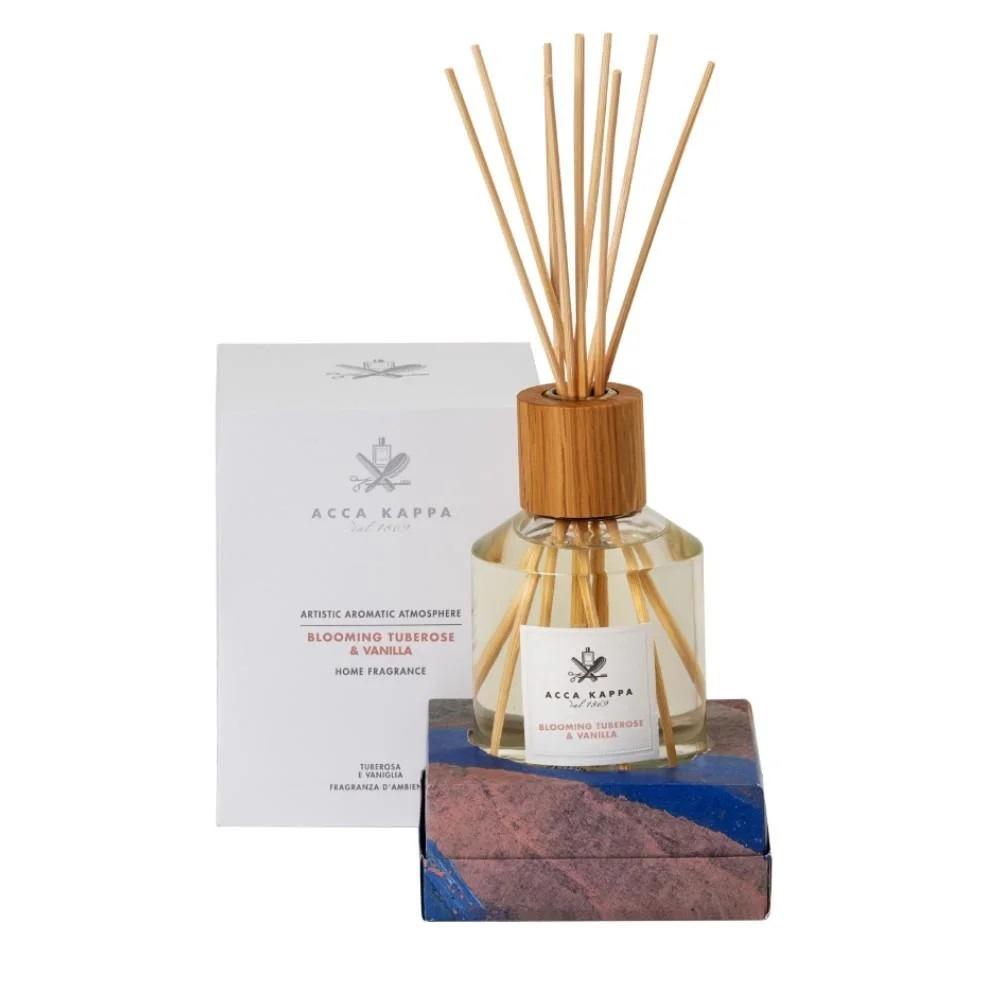 by ACCA KAPPA
Code: 853553
Description

Directions for Use
Every home fragrance by Acca Kappa tells a story of art, woven into emotions and imagination, that shines for its own personality.
The essences spread vibrations in the air, stimulating the senses and elevating mind and soul.
Passion, delicacy and sensuality. The floral bouquet of tuberose, lily of the valley and jasmine - blended with the warm charm of a subtle vanilla twist - evoke an exciting and unique fragrance.
Place all reeds in the bottle. Once the reeds absorb the natural oils, the fragrance will be released throughout the room. Turn the reeds at least once a week.