The Men's Thicker Hair Starter Kit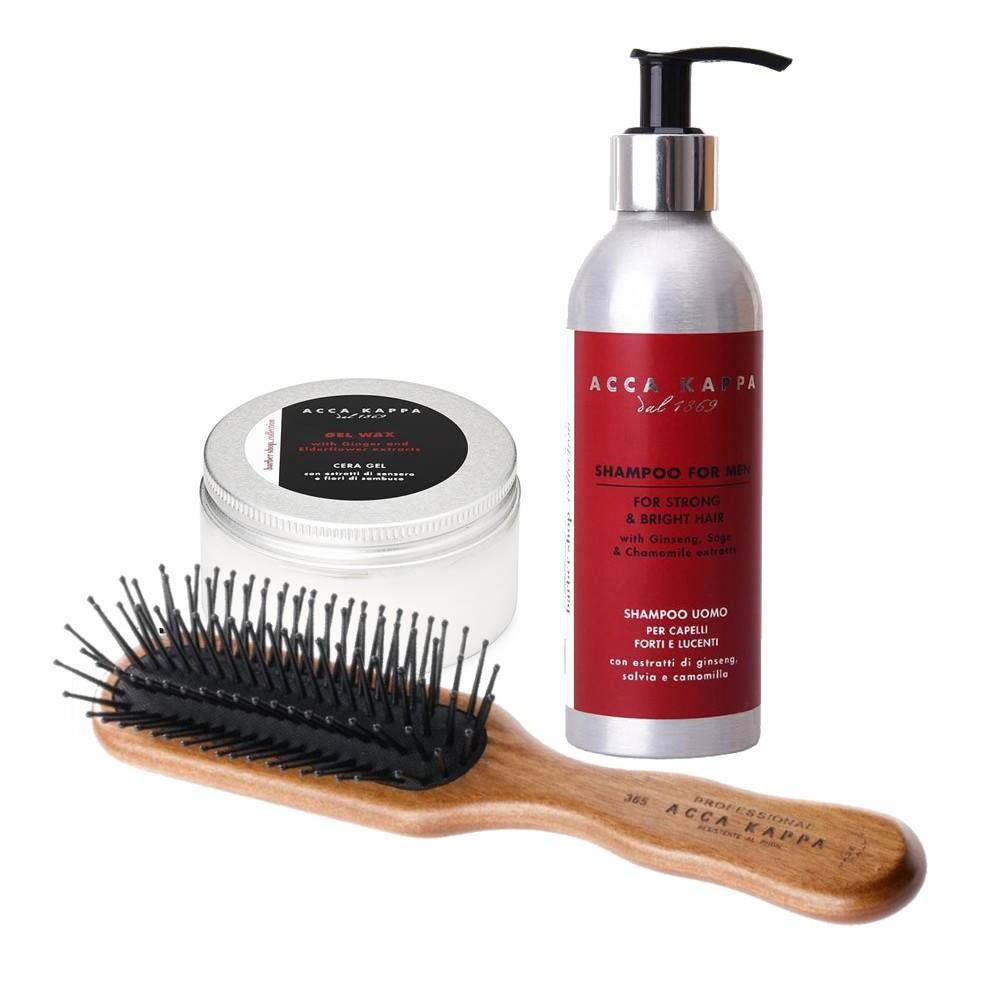 by ACCA KAPPA
Code: MENBUNDLE
The Men's Thicker Hair Starter Kit, including:
The Barbershop Collection Shampoo for Men
Formulated with wheat proteins, this stimulating shampoo is unique in its film-forming action, helping to protect, strengthen and prevent hair breakages. Also containing extracts from Ginseng, the shampoo boasts an effective stimulating action, improving hair growth and delaying loss.
Does not contain: SLS, Parabens, GMOs
The Barbershop Collection Styling Gel Wax
Easy to apply and highly effective for shaping and providing hold, it is perfect for highly structured looks needing to last. Excellent for curly hair as well.
Pneumatic Kotibe Wood Pom Pin Hairbrush
Our Pneumatic Brush, made with Kotibe Wood and Heat Resistant Nylon Pins with rounded epoxy tips, delicately massages the scalp improving circulation.
The specific shape of the natural rubber cushion allows the pressure to be absorbed and distributed evenly, providing a gentle brushing action on hair and scalp. Ideal to prepare medium and long hair for styling.