Pro Fashion Hair Extension Brush - Mixed Bristles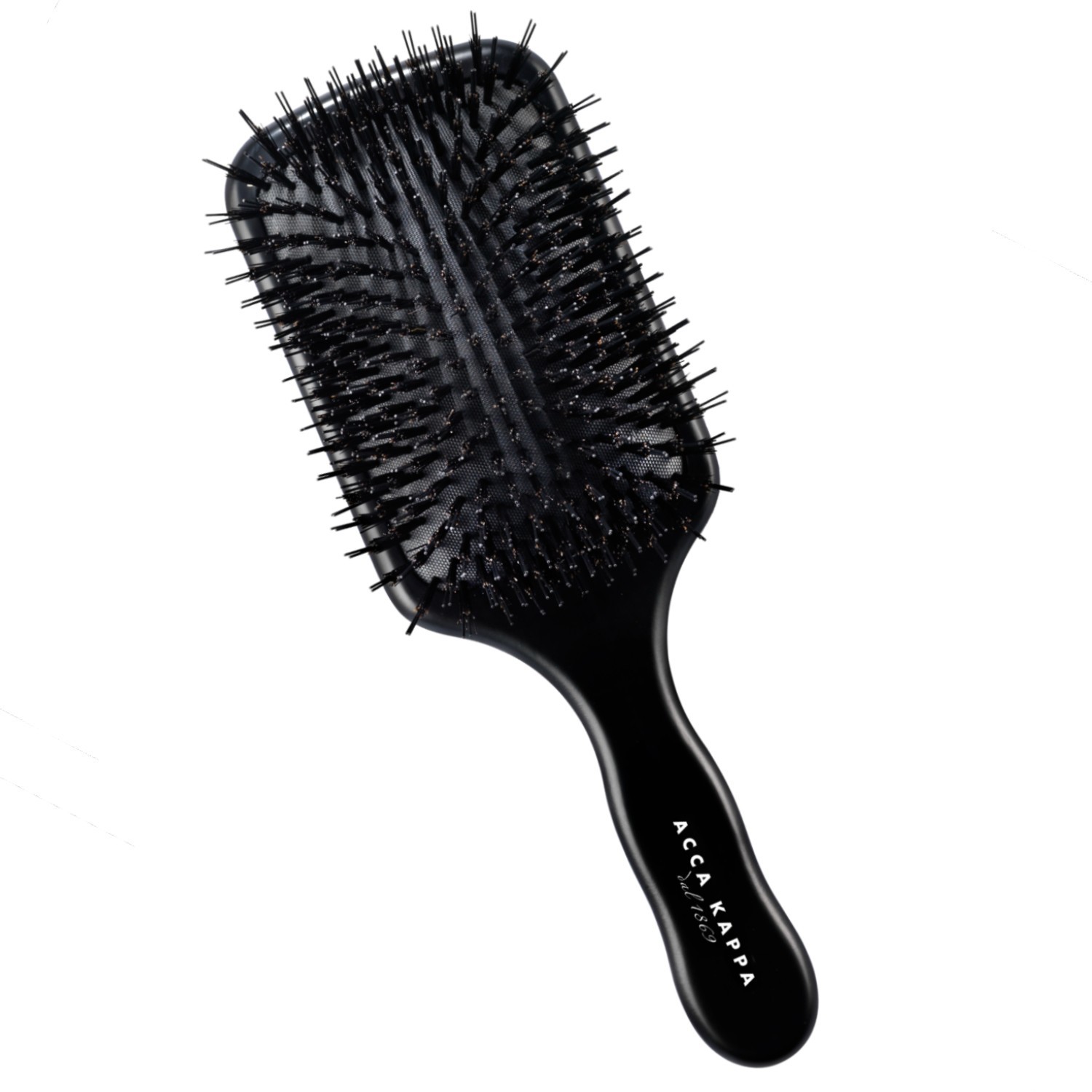 Description

Dimensions

Directions for Use
Ideal for thick or curly hair, the PRO FASHION range effectively creates volume and shine for styles that last. Designed to protect the hair's natural beauty by reducing damage and breakage, the extension brush features natural bristles that help gently polish and add shine- gliding through the hair without pulling or stretching. Meanwhile, nylon filaments gently untangle with their additional length effectively penetrating thicker hair helping to tidy from the roots to the ends.
Does not damage bondings, tapes or clip-ins.
Did you know?
The handles of the PRO FASHION range are made from wood that is then lacquered with an anti-scratch coating, resistant to shocks and colours. Complete with a matte finish for the perfect anti-slip grip. 
Especially suitable hair extensions, hair thickeners and wigs. Also recommended as a gentle detangler for children's hair.
Overall length 245mm
Length of handle 110mm
Width 85mm
Please note, there may be a small level of tolerance within these dimensions.
Starting from the mid-section, or few inches from the end of your hair, brush down the hair's length. Moving the brush further up a couple of inches at a time, continue brushing downwards until you reach the scalp and the hair is fully detangled. To finish, gently stimulate the scalp by running the brush over the scalp in the direction of the hair's fall a few times.