Soap Collection Gift Set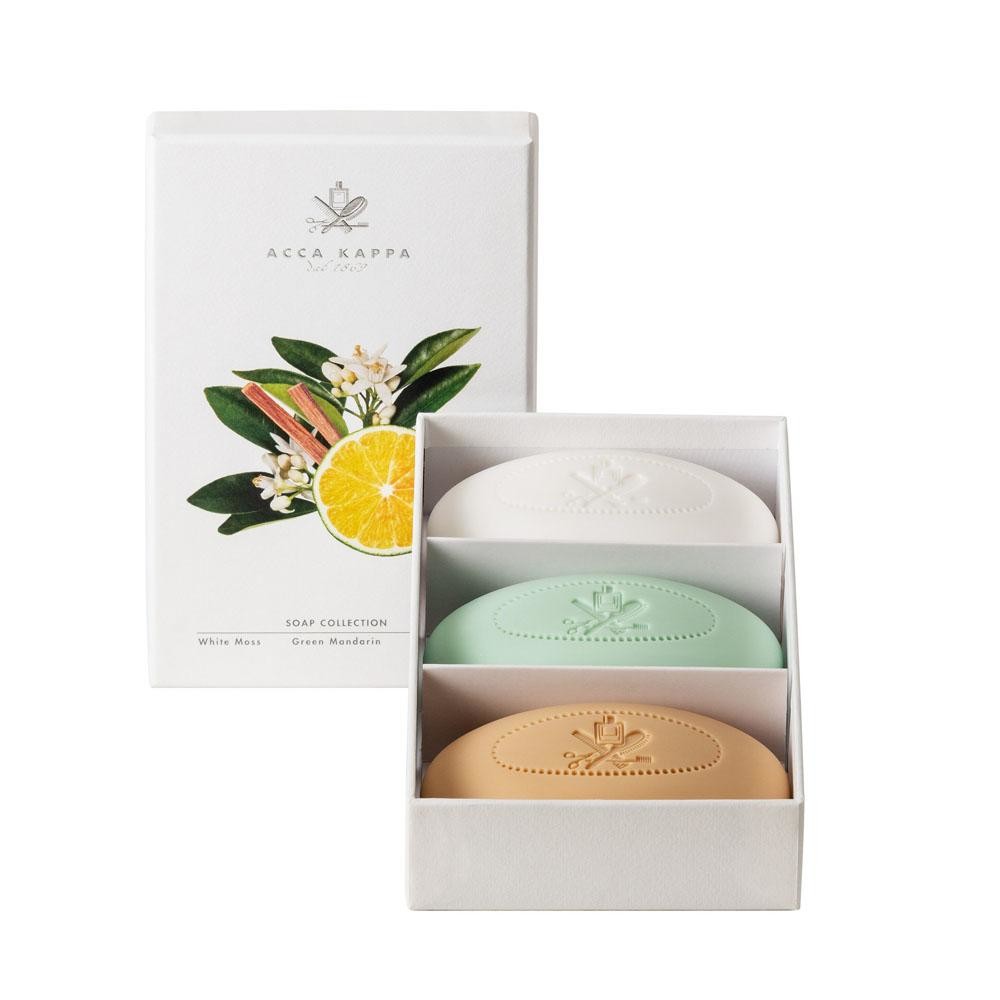 Soap Collection Gift box, including:
White Moss Soap 150g
Green Mandarin Soap 150g
Sandalwood Soap 150g
White Moss Soap
ACCA KAPPA's most iconic range, White Moss, surrounds the body with the fragrance and freshness of Italian spring. Harmoniously blending sweet and sensual notes, the range was created for both men and women alike.  A delicate and refined contemporary classic.
Made with pure plant and coconut oils, ACCA KAPPA vegetable soaps are softly scented and gently cleansing. Created using traditional techniques with raw materials of exclusively plant origin.
Green Mandarin Soap
Experience the sunny and bright Green Mandarin fragrance by ACCA KAPPA. Surrounding the body with the freshness of Mediterranean Citrus Fruits, Green Mandarin harmonises precious essences to leave you feeling refreshed and revitalised.
Sandalwood Soap
Sandalwood, a tropical tree from India, whose prized wood is known for its purifying energy. The perfume of spicy and distant lands, with warm, rich notes, is an invitation to quiet and contemplation. Ideal for all skin types.