The Curly Hair Starter Kit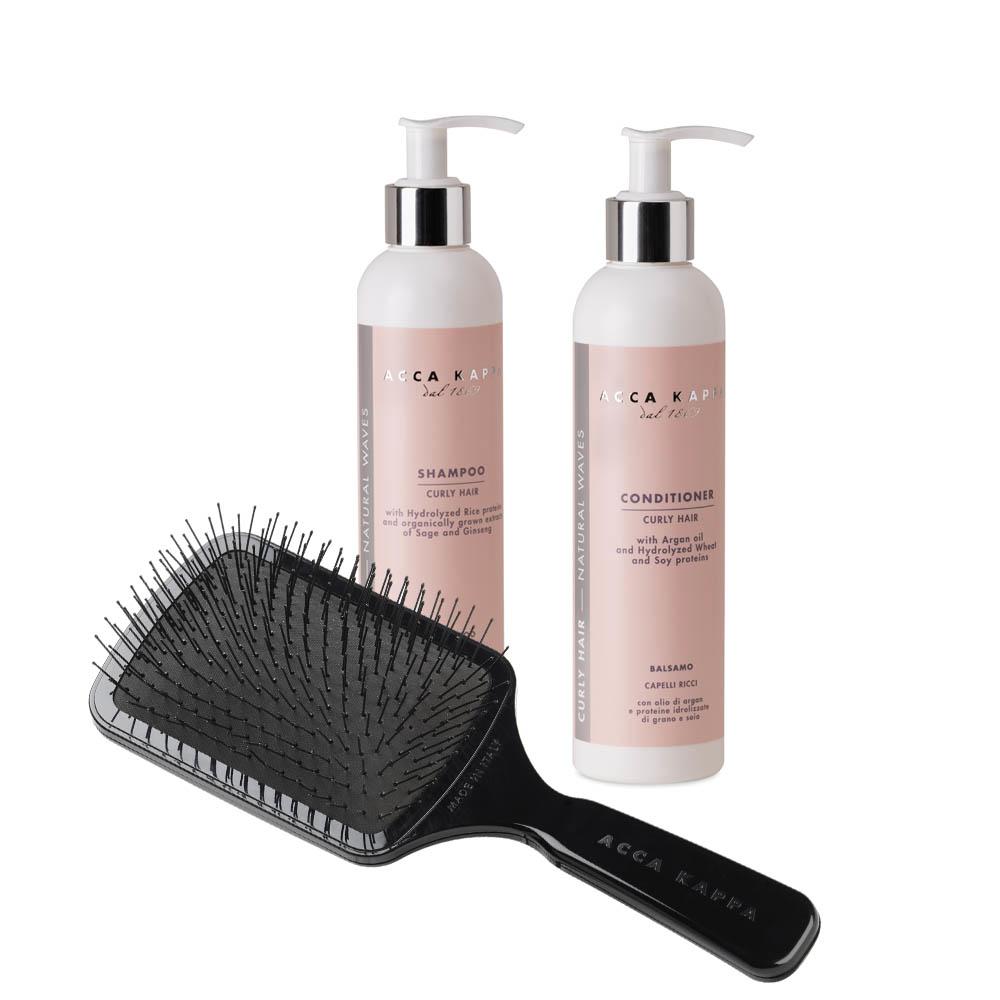 by ACCA KAPPA
Code: CURLYBUNDLE
The Curly Hair Starter Kit, including:
Curly Hair Smoothing Shampoo, 250ml
Ideal for curly hair, this smoothing shampoo helps to restore elasticity and bounce. Formulated with hydrolysed rice proteins and invigorating ginseng, the organically grown extracts help to protect the hair from humidity and frizz, leaving curls nourished and defined.
Curly Hair Conditioner and Mask, 250ml
Completing the smoothing and frizz-fighting care of the Curly hair range, this moisturising conditioner leaves waves soft and defined. Formulated with Argan Oil the conditioner helps to restore hair without weighing down, for a more definite, voluminous and shiny effect.
Can be used as a conditioner or as a more intensive hair mask treatment.
The Shower Paddle Brush
Particularly effective on wet hair. In the shower, at the beach or at the pool, the Shower Brush detangles hair without stripping it and easily removing knots. Thanks to the natural rubber cushion full of soft nylon filaments with resin covered tips, it gently works delicately massaging the scalp. Suitable for all hair types, even the most delicate child hair.