The Fine Hair Starter Kit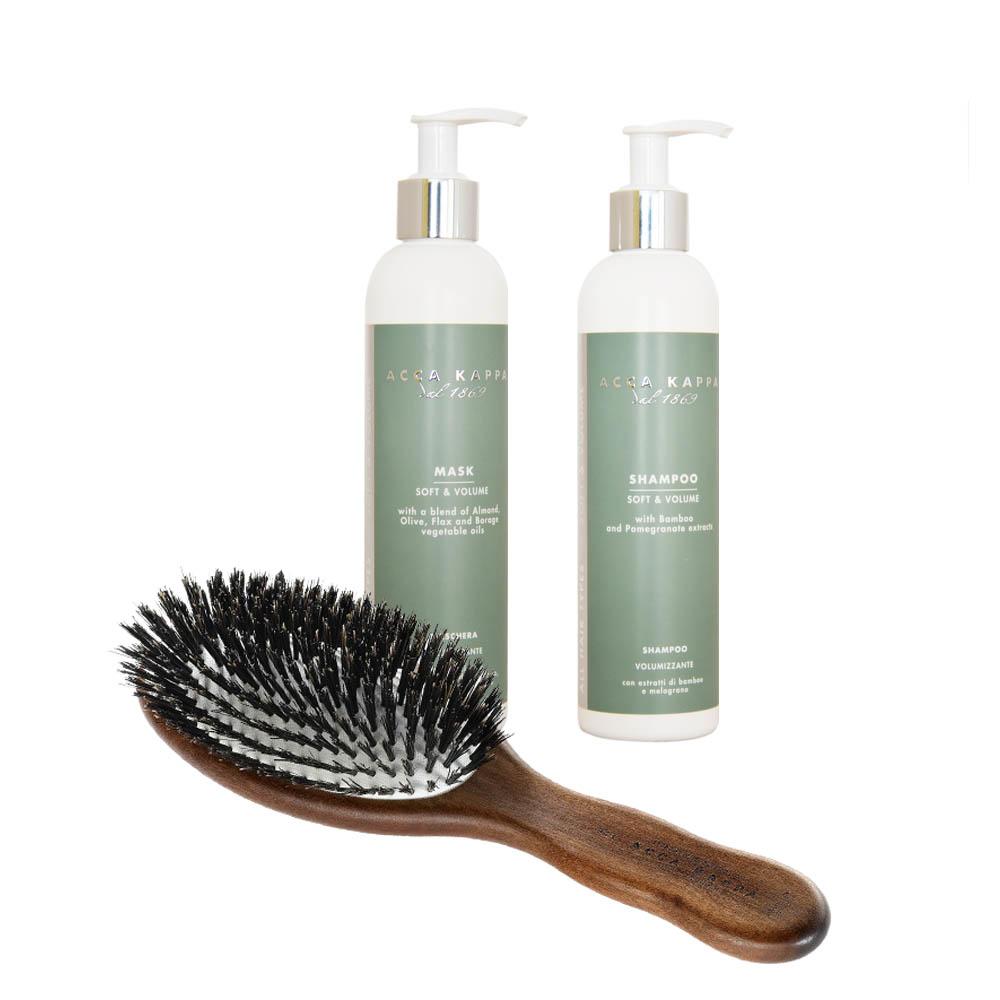 by ACCA KAPPA
Code: FINEBUNDLE
The Fine Hair Starter Kit, including:
Soft & Volume Shampoo 250ml
Provides a gentle cleansing experience. It acts as a volume booster and thickener. The natural extracts in its formula determine an effective moisturizing action, capable of enhancing the strength and elasticity of the hair fibre whilst nurturing the root as well. Your hair will turn soft, shiny and light in a few applications. Dermatologically tested.
Soft & Volume Conditioner and Mask 250ml
The soft & volume mask has a volume-boosting and nourishing effect, making hair thicker, soft and revitalized. Formulated with an innovative mix of vegetable oils rich in fatty acids, this mask nourishes and significantly enhances the elasticity of the hair without weighing it down. It also contains macadamia oil and extracts of bamboo, both extremely effective for their soothing and regenerating qualities. Dermatologically tested.
Pneumatic Kotibe Wood Oval Brush with Pure Bristle
Ideal for all hair types, it keeps them healthy and hydrated. Natural bristles have a molecular composition similar to that of hair, therefore they do not alter the delicate hydrolipidic balance of their structure. The high number of bunches in pure wild boar of the highest quality favors an effective cleaning of the hair, giving volume and shine.