The Oily Scalp Starter Kit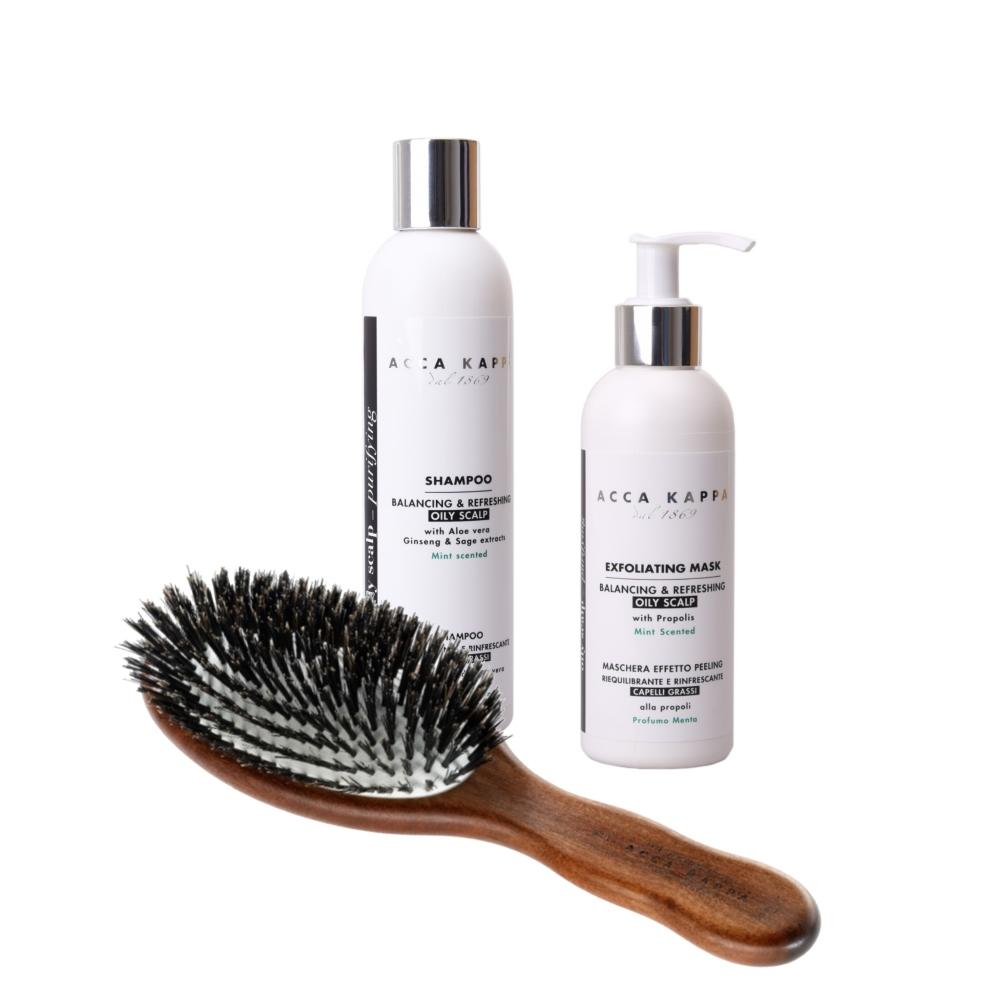 by ACCA KAPPA
Code: OILYBUNDLE
The Oily Scalp Starter Kit, including:
Balancing & Refreshing Shampoo, 250ml
Refreshing and balancing shampoo tones the scalp and is an excellent aid in preventing hair loss. Ginseng and plant extracts help to regulate sebum secretion by removing excess sebum and deeply cleansing the scalp, keeping hair cleaner for longer. The strengthening and nourishing properties of Aloe Vera add vitality, leaving hair naturally beautiful.
Balancing & Refreshing Exfoliating Mask, 200ml
Balancing and Refreshing. Propolis cleanses and sanitizes the scalp, helping reduce itchiness, dandruff and flaking. It regulates sebum, restoring an ideal hydrolipidic balance for a cleaner scalp, leaving hair shiny and healthy.
Pneumatic Kotibe Wood Oval Brush with Pure Bristle
Ideal for all hair types, it keeps them healthy and hydrated. Natural bristles have a molecular composition similar to that of hair, therefore they do not alter the delicate hydrolipidic balance of their structure. The high number of bunches in pure wild boar of the highest quality favors an effective cleaning of the hair, giving volume and shine.