Thermo Natura Brush With Beechwood Handle And Boar Bristles (Small)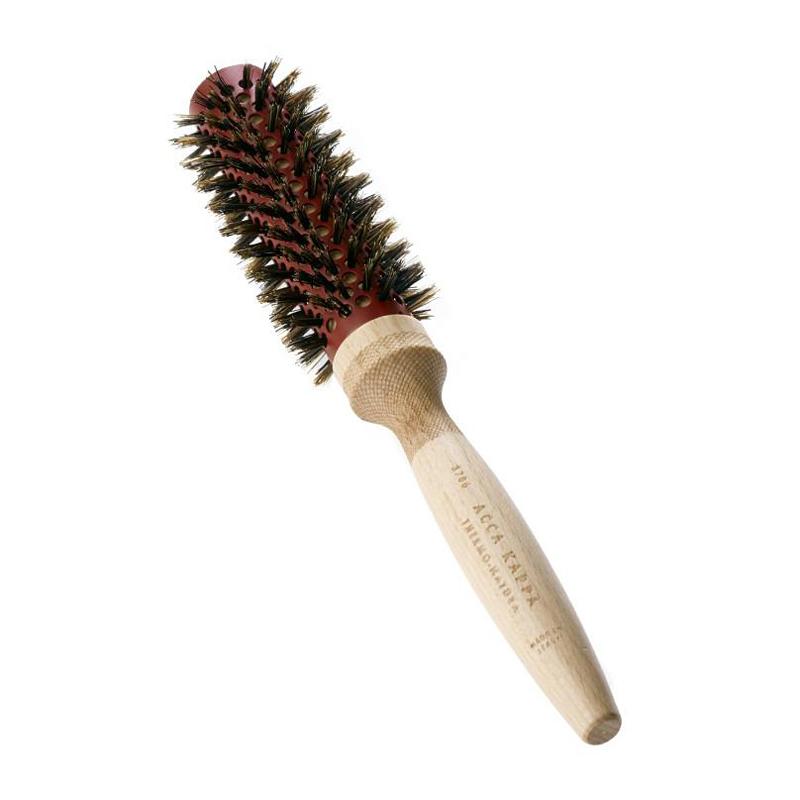 RRP: £38.00
by ACCA KAPPA
Code: 123786S
Description

Directions for use
Designed specifically for dehydrated and dull hair, the THERMO-NATURA range by ACCA KAPPA promotes healthy, soft and shiny hair. Made from naturally anti-static and non-slip Beechwood, high-quality Boar bristles and an Aluminium barrel coated with Majolica Ceramic.
Size: Diameter 1.75"
For the best blow out, from a proper distance direct the heat of the hair dryer repeatedly on the locks and pull it taut from hairline. For a longer hold, let the brush cool down leaving the hair rolled up around it. To get less volume at the hairline, loosen the grip of the brush and let the ends cool down while still rolled up around the brush.