White Moss Home Diffuser Refill 500ml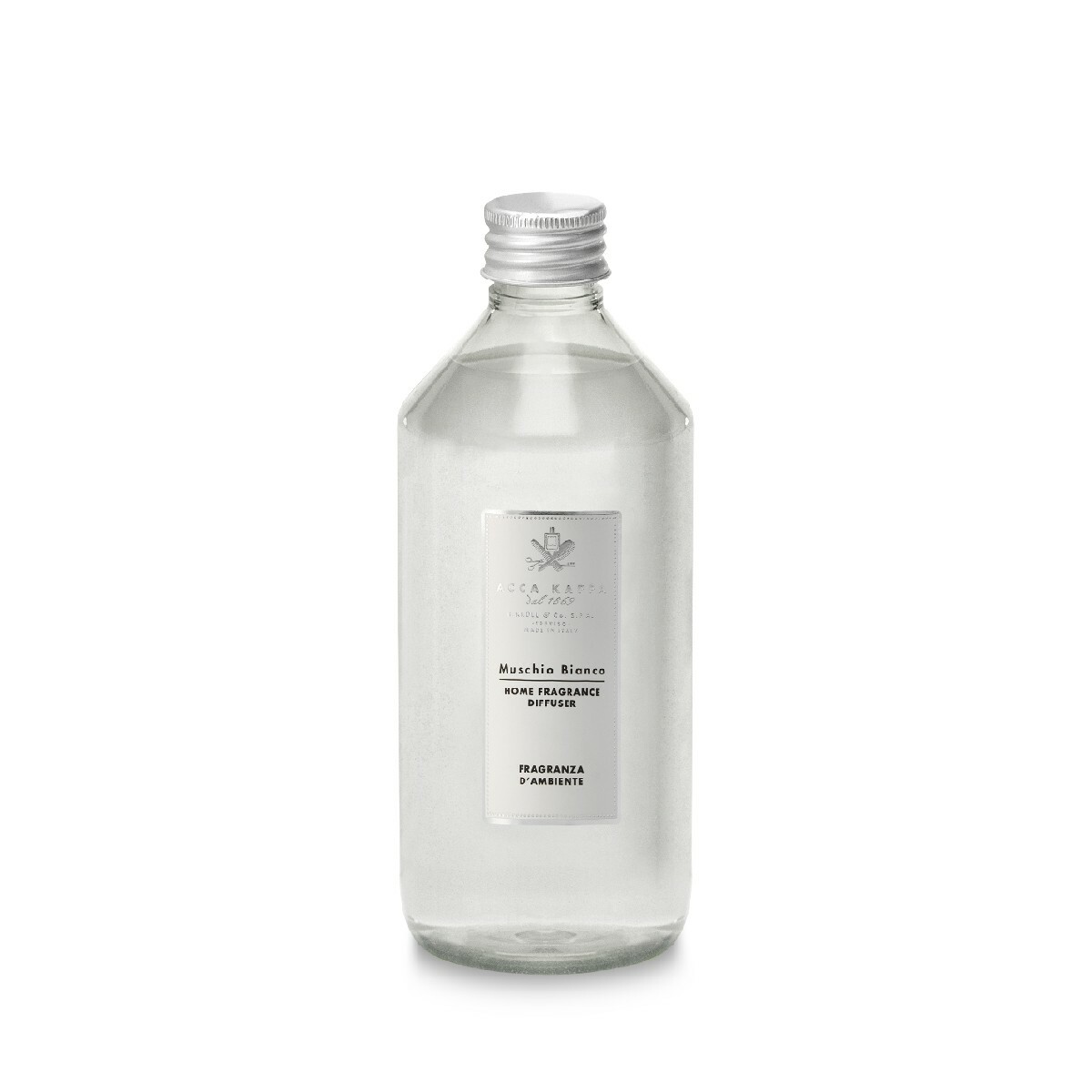 Home fragrance diffuser refill, 500ml.
ACCA KAPPA's most iconic range, White Moss, surrounds the body with the fragrance and freshness of Italian spring. Harmoniously blending sweet and sensual notes, the range was created for both men and women alike.  A delicate and refined contemporary classic that fills the air.