Vintage White Toothbrush (Assorted Nylon or Pure White Bristle)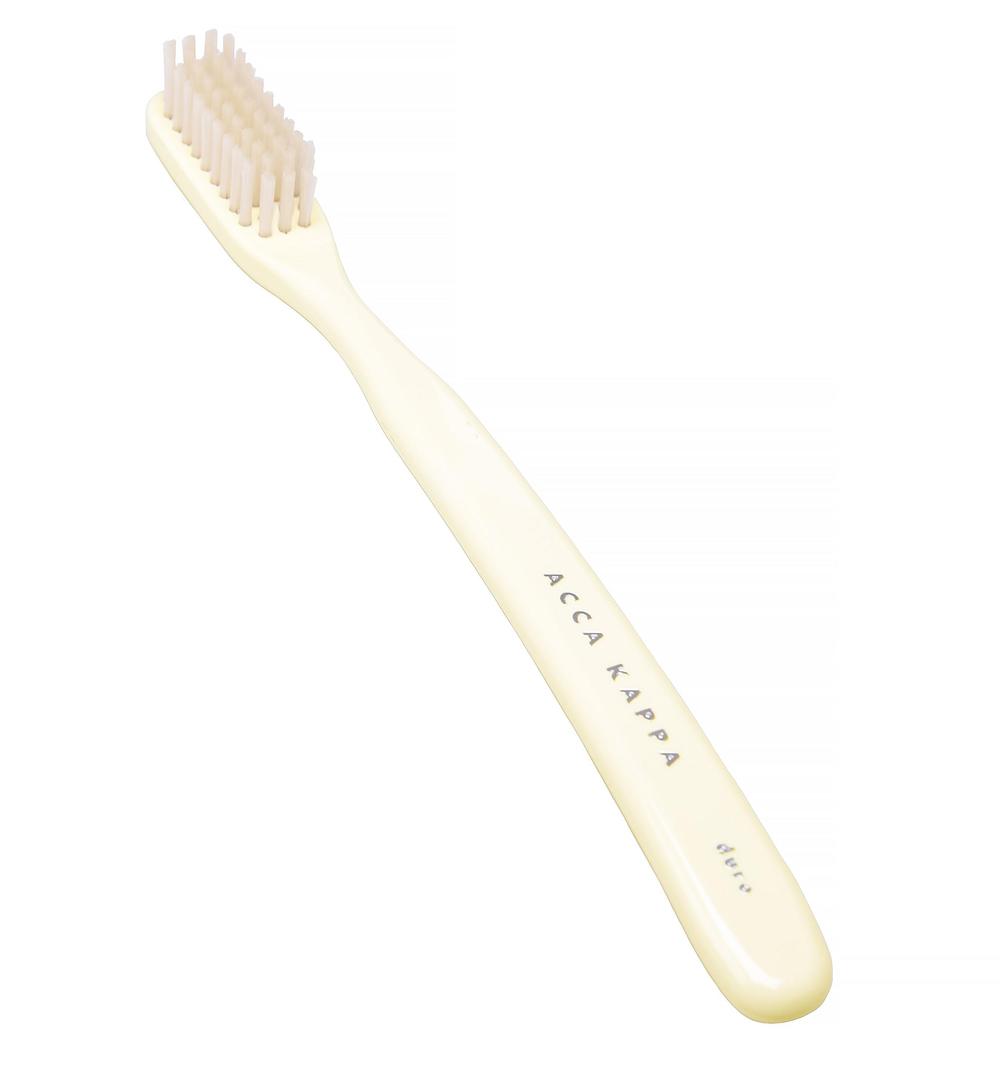 White Toothbrush with Soft, Medium or Hard Bristles.
Dedicated to the traditional beauty of the ''vintage'' style, this new range of toothbrushes uniquely honour the heritage of ACCA KAPPA.
Balancing modern ergonomic design with retro-style, these toothbrushes elegantly recall the beauty of the past.
The original Italian toothbrush.
The vintage toothbrush collection is available in soft, medium or hard top-quality nylon bristles, with toothbrushes available in white, red or black. Pure bristle toothbrushes are also available.