Airy No.3 (Natural Bristle and Nylon Pins)
Description

Dimensions

Directions for Use
Created to provide a dual function, Airy No.3 pin's work to disentangle whilst the natural bristles polish and add volume. The brush maintains all the added benefits of a bristle brush whilst ensuring hair is left knot-free. 
Easily cleaned, the brush can also be used to evenly distribute hair care products on wet or dry hair. Lightweight and flexible, the Airy No.3 is a great all-rounder as well as a targeted styling brush.
Suitable for all hair types, even the most delicate.
Antistatic, Carbon-fibre handle.
Want to learn more? Read our 'Find your Perfect Brush' blog post.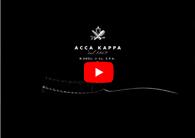 Overall length 238mm
Length of handle 115mm
Width 33mm
Please note, there may be a small level of tolerance within these dimensions.
Starting from the mid-section, or few inches from the end of your hair, brush down the hair's length. Moving the brush further up a couple of inches at a time, continue brushing downwards until you reach the scalp and the hair is fully detangled. To finish, gently stimulate the scalp by running the brush over the scalp in the direction of the hair's fall a few times.