Beechwood Body Brush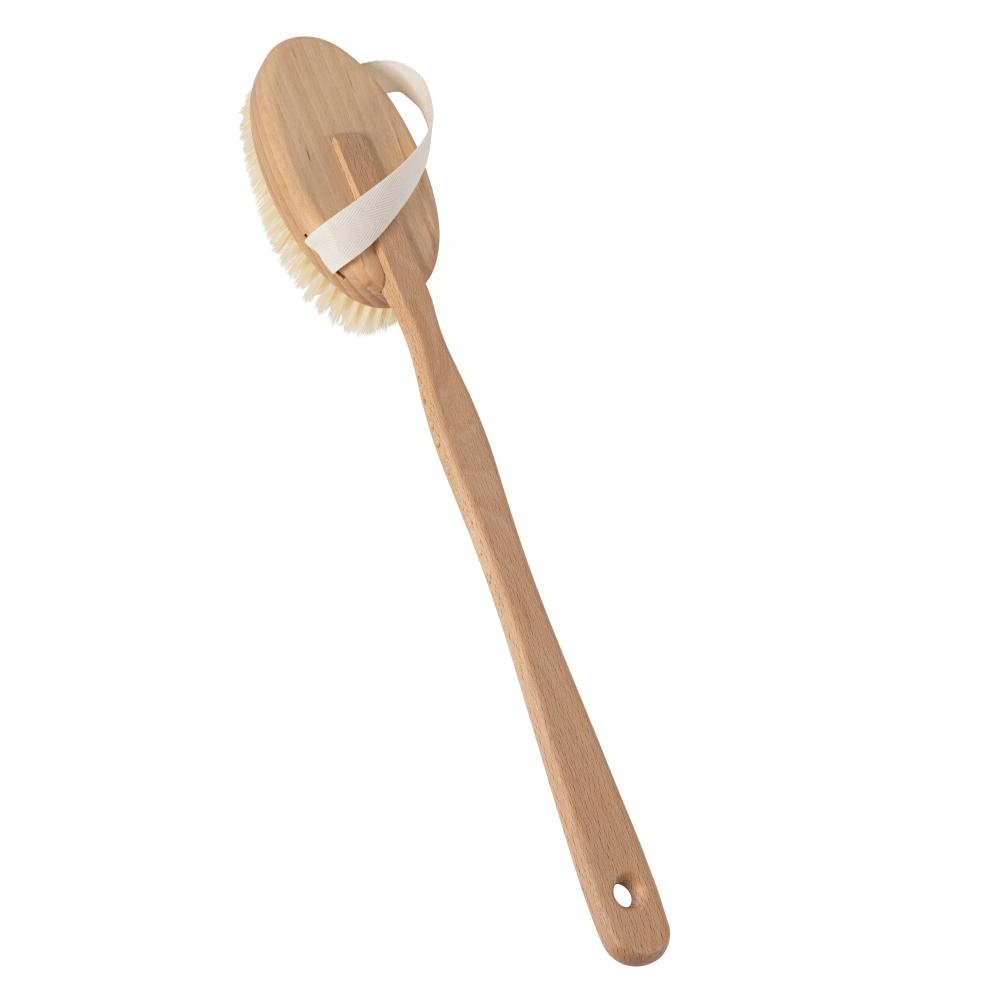 Our Beechwood Body Brush with natural bristles gently cleans and exfoliates skin. Stimulating microcirculation, the brush helps remove dead skin cells for naturally glowing skin.
Dual function, the beech wood bath brush features a removable handle, ideal for the harder-to-reach body parts, as well as a practical cotton ribbon, designed as a second handle to gently massage the skin.
Our Beechwood brushes are hand-finished and never varnished.