11

Jun

Best Products for: Men with Thin and Fine Hair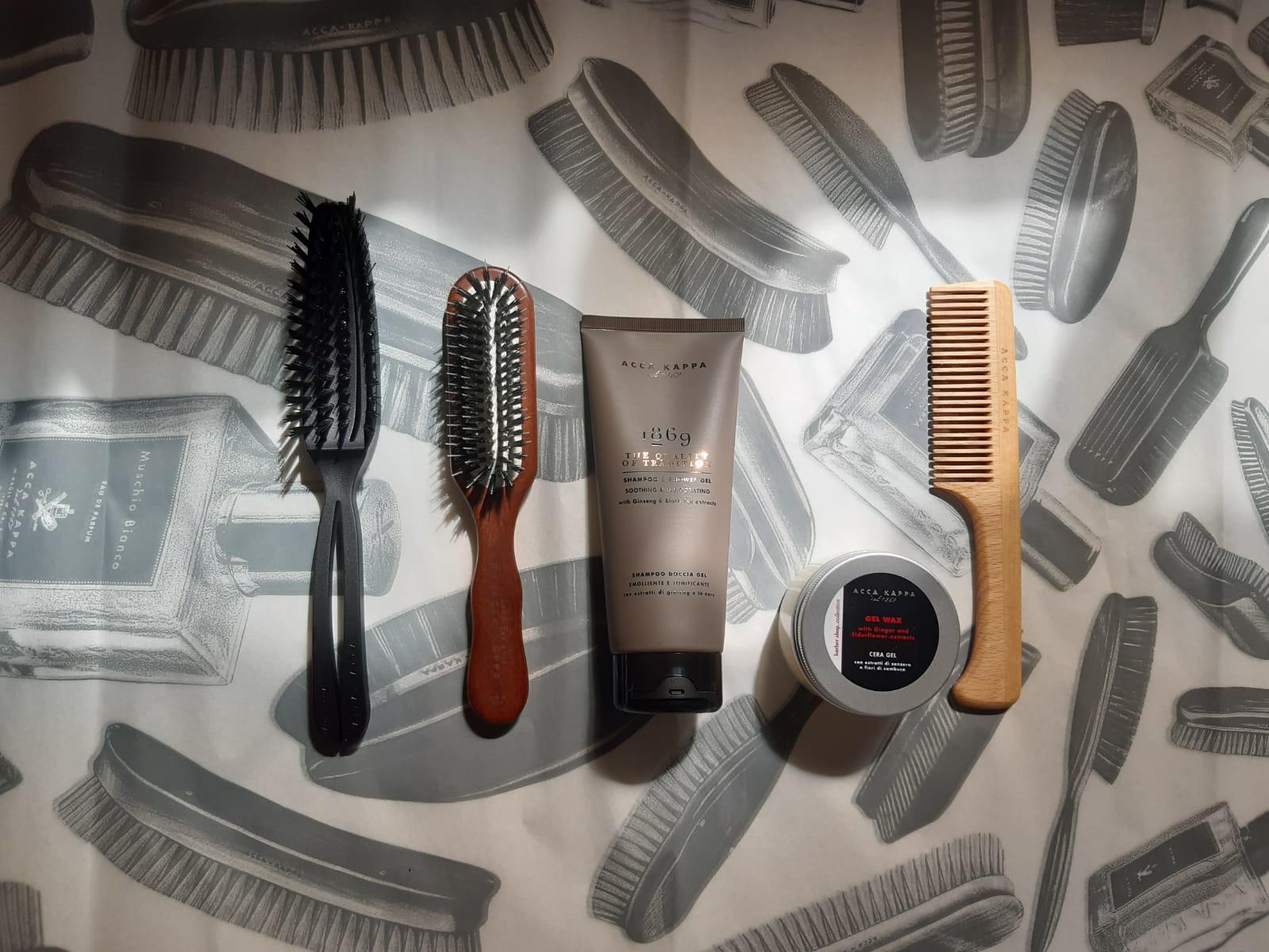 Excellent at creating targeted volume, our next Hair Guide explores ACCA KAPPA's best products for men with thin and fine hair. From the tools to the products, see below our ultimate picks to help leave hair looking and feeling stronger.
The Tools
Best Brush for Styling: Airy No.1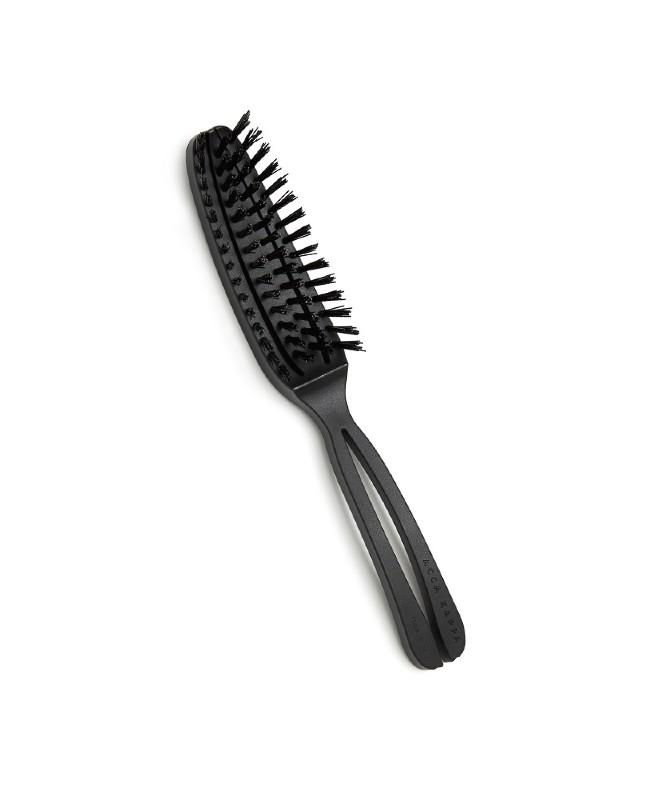 Picture: The Airy No.1 by ACCA KAPPA
With its flexible movement of the trident, the AIRY collection is ideal for evenly distributing pressure on the scalp. Complete with Nylon Bristles, Airy no.1 can be used to distribute hair care products (even under the shower) and is easy to wash and maintain. Perfect for men and women alike, the light and flexible brush is suitable for all hair types, even the most delicate- the nylon bristles providing a fantastic volumizing action.
Best Brush for Daily Use: Pneumatic Kotibe Wood Brush with Bristle and Nylon
Ideal for short to mid-length hair, rectangular brushes are well suited for men's hair. Formed of natural bristle and nylon, this brush provides the best of both worlds- the high number of bunches and nylon bristles help penetrate and detangle the hair whilst the natural bristles provide an excellent cleaning and volumizing action. Complete with natural rubber pad, the brush ensures pressure is distributed evenly across the entire surface of the brush, making the action on the skin and hair more delicate.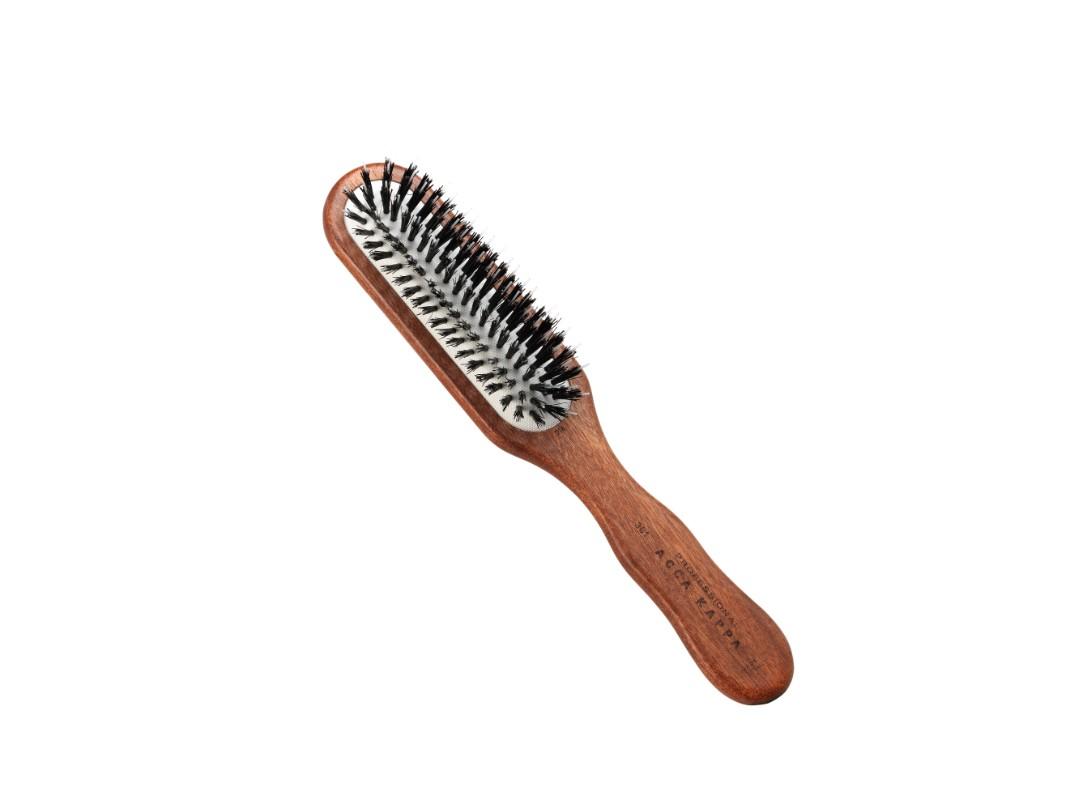 Pictured: The Pneumatic Kotibe Wood Brush with Bristle and Nylon by ACCA KAPPA
Best Comb: Beech Wood Fine Tooth Comb
Designed to help protect the hair's natural beauty, fine-tooth combs are ideal for thinner and straighter hair. Great at removing tangles, creating partings and keeping hair neatly in place the naturally antistatic beechwood comb reduces damage and breakage to the hair.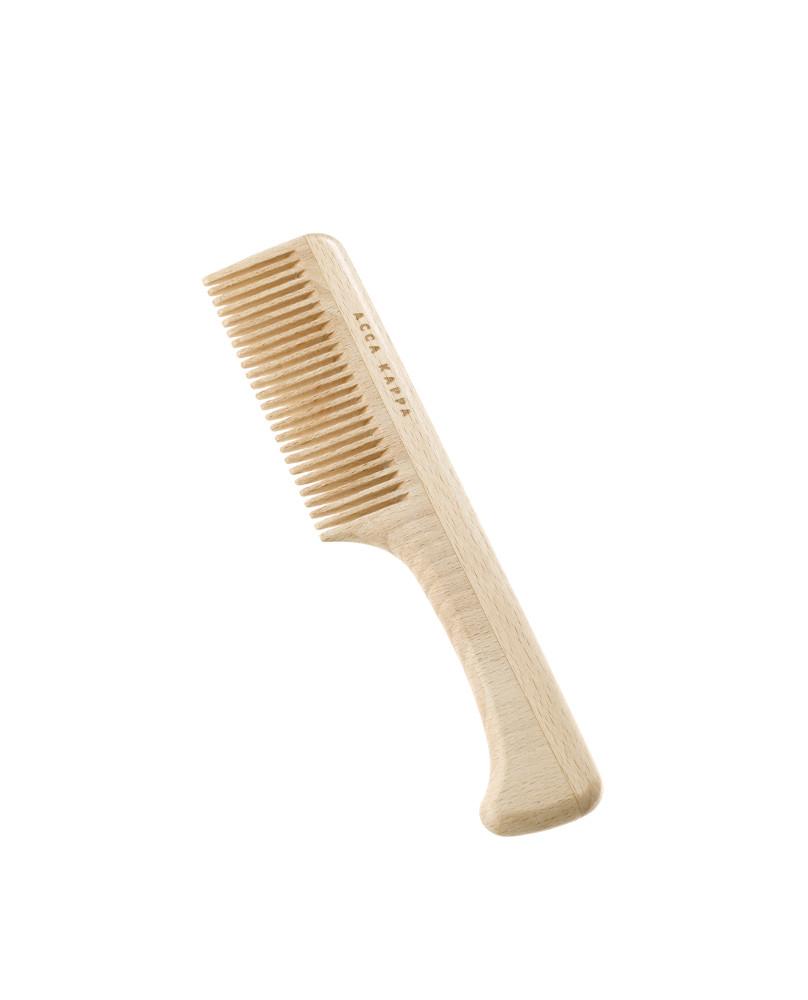 Pictured: The Beechwood Fine Tooth Comb by ACCA KAPPA
The Products
1869 Shampoo and Shower Gel
With a signature elegant and distinctive fragrance, 1869 is one of ACCA KAPPA's most popular collections for men. Characterised by its soft notes of leather accord, the range blends soft vanilla and amber scents to create a woody, floral profile that is classic and comforting. Expanding the range, the 1869 Shampoo and Shower Gel is particularly gentle at cleansing. Formulated with extracts of Ginseng and Black Tea, this antioxidant shampoo and shower gel soothes, tones and invigorates. Complete with additional active Ginsenosides the Shampoo and Shower Gel also effectively stimulates hair growth and tones the scalp.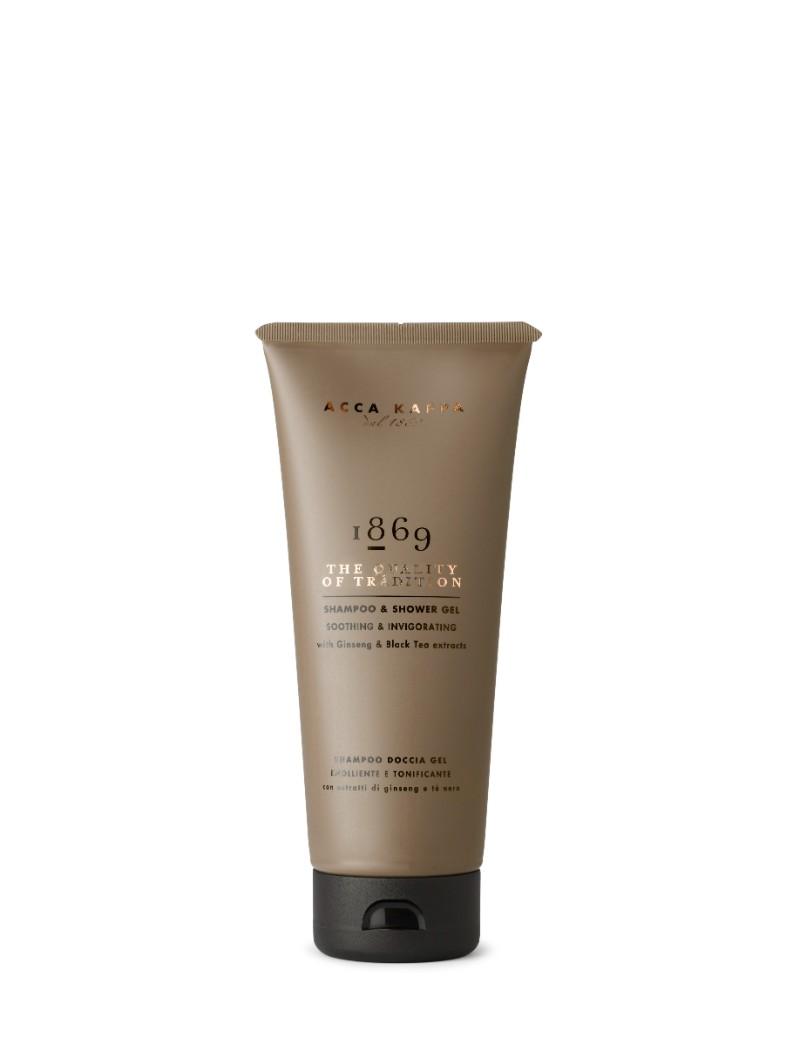 Pictured: The 1869 Shampoo & Shower Gel by ACCA KAPPA
The Treatment
The Barbershop Collection Styling Gel Wax
Designed to give body and structure like gel, but with the softness of wax, The Barbershop Collection Styling Gel Wax is a great way to help create volume and movement with hair. Easy to apply and highly effective for shaping and providing hold, it's perfect for refined looks you want to stay with you throughout the day. The gel also contains ginger extract to help stimulate hair follicles and elderflower to help keep hair hydrated and healthy.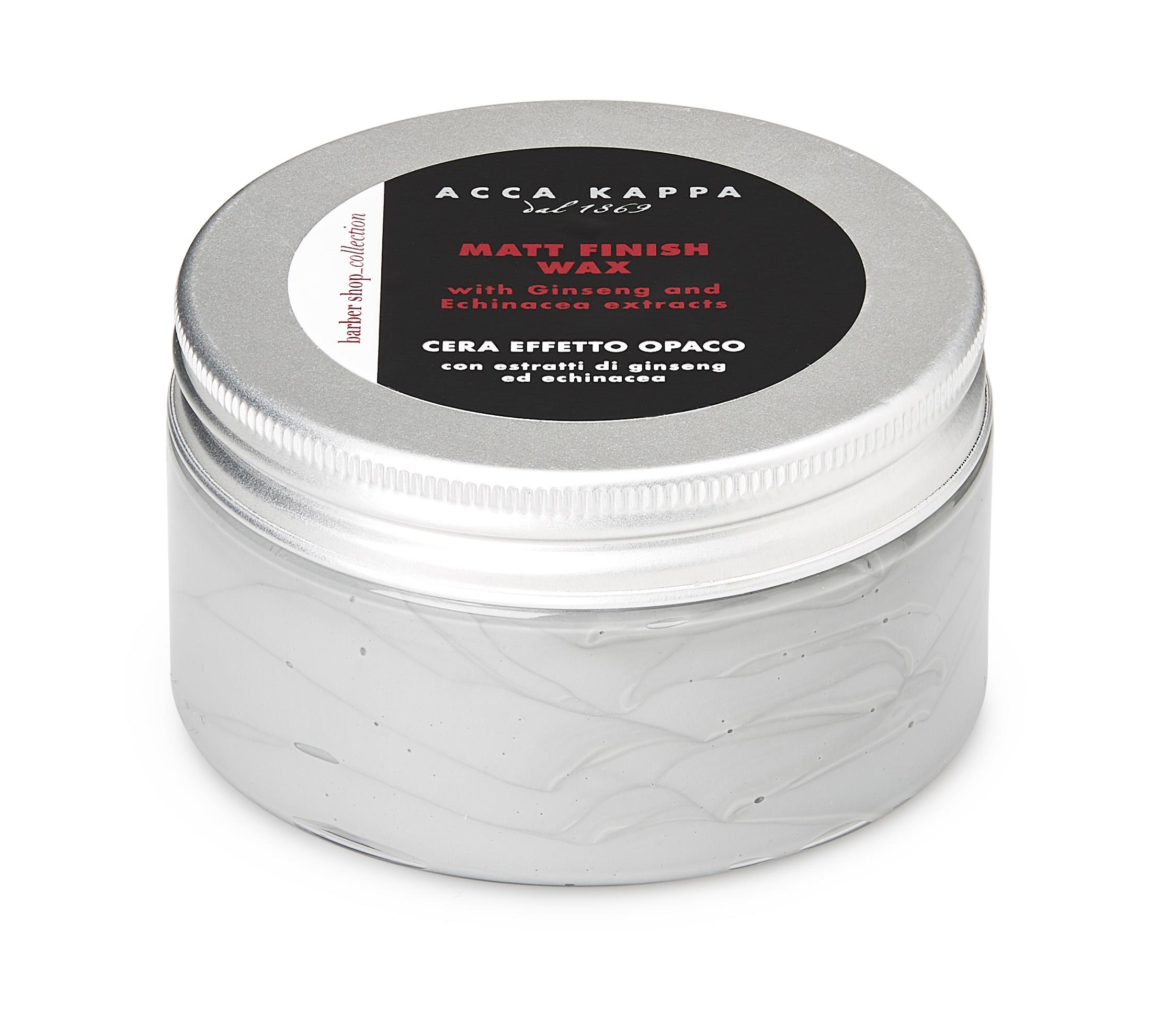 Pictured: The Barbershop Collection Styling Gel Wax by ACCA KAPPA
The Starter Kit
Our Men's Fine Hair Starter Kits are now available! The bundle gives you a savings of over 10% off the total price of all items, with a Pneumatic Bristle and Nylon Kotibe Wood Brush, 1869 Shampoo & Shower Gel and Styling Gel Wax– all made with volume in mind!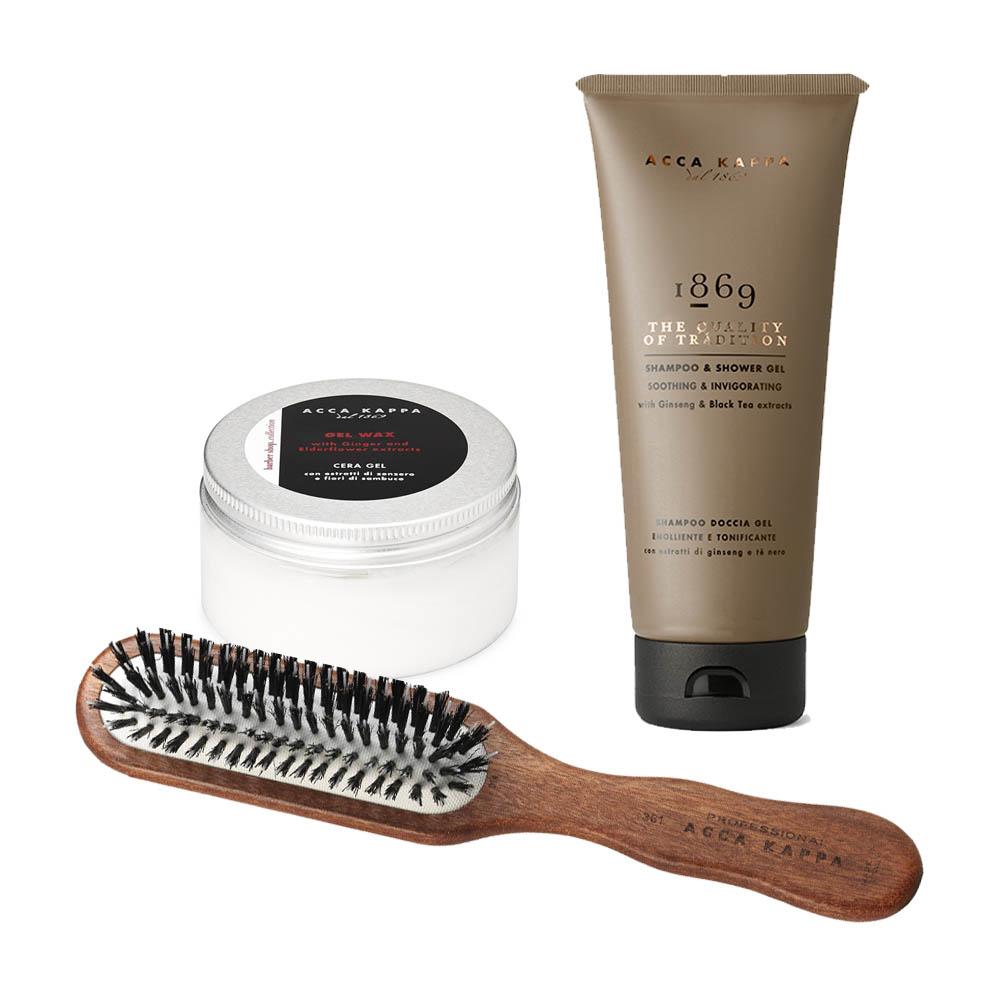 Pictured: The Men's Thin and Fine Hair Starter Kit by ACCA KAPPA
Enjoy this blog? You might also be interested in: