31

Jul

Common Summer Skin Woes and How to Solve Them
Excess sun exposure, harmful UV rays and sun cream blocked pores- the summer can wreak havoc on the delicate balance of our skin. Often leading to sunburn, heat rash or dry skin we decided to go through some of the most common summer skin woes and how, most importantly, to solve them! See below as we explore our natural body care range and explain the vital active ingredients that make them the perfect hot weather ACCA KAPPA remedy!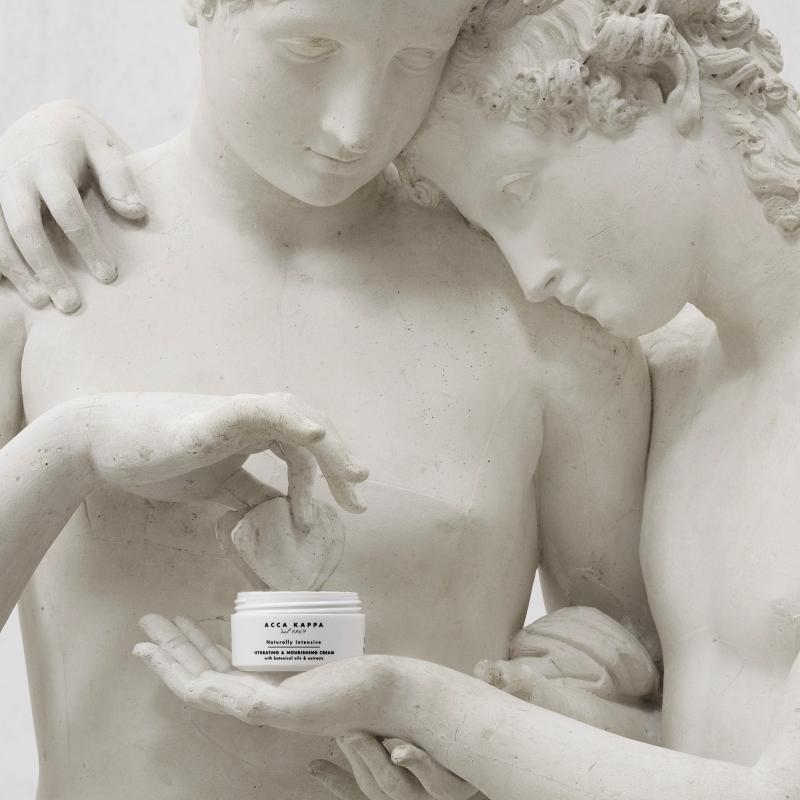 Pictured: The iconic White Moss range by ACCA KAPPA
No.1 Sunburn
The number one summer skin issue, sunburn can leave skin red, tight and sore. Caused by UVA and UVB rays, the sun's strength catches many of us off guard every year- with more than one-third of adults and nearly 70% of children admitting they've been sunburned within the past year, according to the CDC.
Remedy: Giallo Elicriso Body Lotion
Ideally, sunburn prevention is what we should all be aiming for. Causing all sorts of damage, sun burn can lead to premature ageing and an increased risk of developing skin cancer. However, for those moments when it's a little too late to consider applying sun cream, nourishing body lotion can provide instant relief. Fast absorbing, the Giallo Elicriso body lotion is formulated with Sweet Almond Oil, making it rich in vitamin E with high fatty acid content. Ideal at fighting skin ageing as well as treating dry and reddened skin, the moisturiser also contains Aloe Vera for cooling and soothing sensitive skin. For an extra boost, why not consider refrigerating the cream first? We promise it will feel even better on sore skin!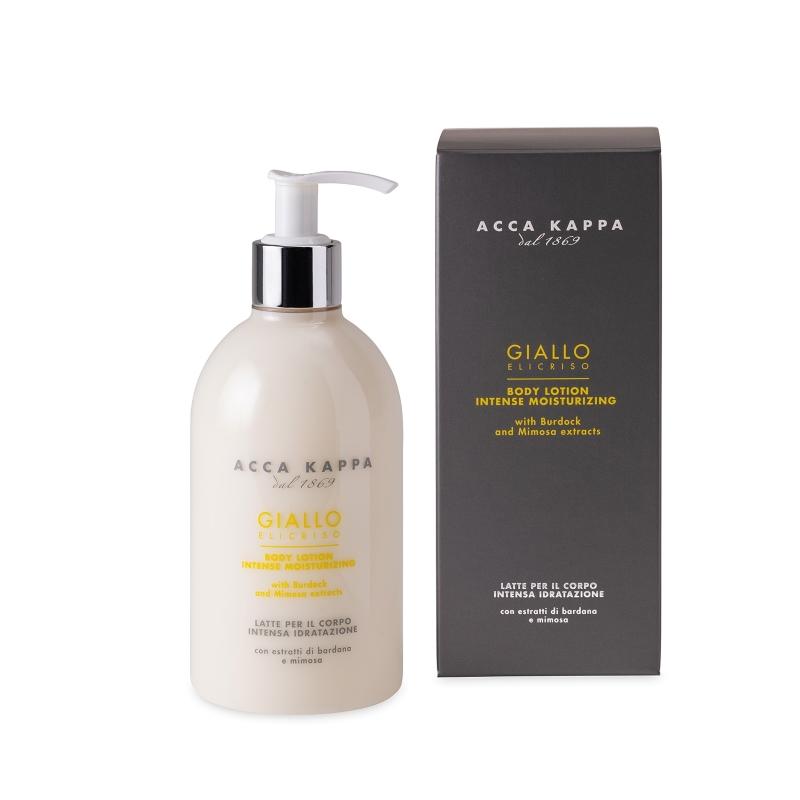 Pictured: The Giallo Elicriso Body Lotion 300ml by ACCA KAPPA
No.2 Dry Skin
Sun exposure, chlorine and heat can easily dehydrate the skin during summer. Itchy and tight, see below our suggested remedy to help restore your healthy summer glow!
Remedy: The Green Mandarin Body Butter
Thick and creamy, this rich body butter hydrates and regenerates. Formulated using Shea Butter, the moisturiser is rich in vitamins A, B, E and F and has both antioxidant and anti-ageing properties. Making the skin firmer and more elastic, the butter also contains Carrot root extract which is famed for its regenerating properties. Targeting dry and chapped skin, the extract also helps protect the skin from the oxidising action of ultraviolet rays and free radicals- dry skin won't stand a chance this summer!
Also available in hydrating, fresh White Moss.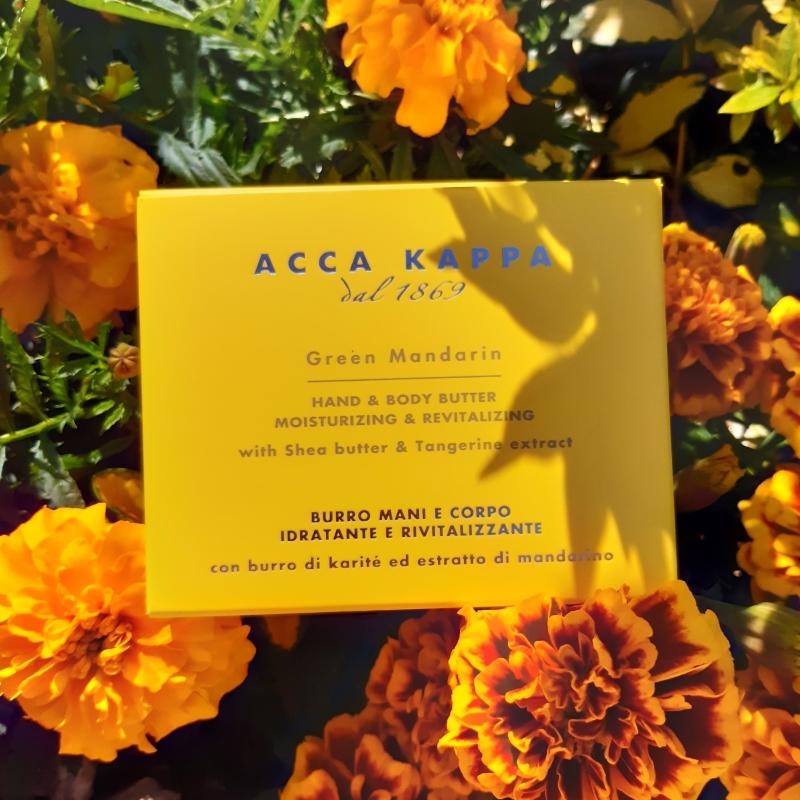 Pictured: The Green Mandarin Body Butter 200ml by ACCA KAPPA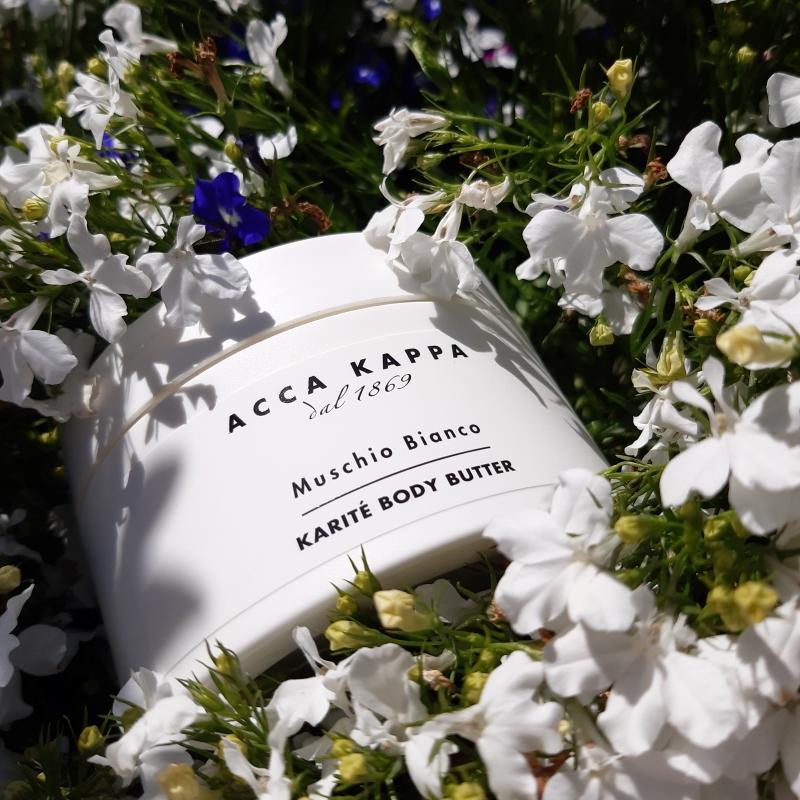 Pictured: The White Moss Body Butter 200ml by ACCA KAPPA
No.3 Heat Rash
Incredibly itchy and prickly, the small red spots of heat rash can appear anywhere. Caused by blocked sweat glands and excessive heat, the rash usually disappears by itself in a few days. For instant relief, however, there are a few recommendations.
Remedy: Mandarin and Green Tea Shower Gel
Top of the list for these remedies is a cool shower. Sweating further can irritate the heat rash, so keeping cool is essential and whilst perfumed shower gels are not recommended, the Mandarin and Green Tea shower gel provides a gentle cleansing action, using only natural active ingredients. Formulated with Calendula extract, the shower gel has an anti-inflammatory effect making it ideal at soothing irritated skin. The nourishing shower gel also contains pineapple extract for a calming and anti-redness effect - a gentle shower gel that leaves pores free to breathe.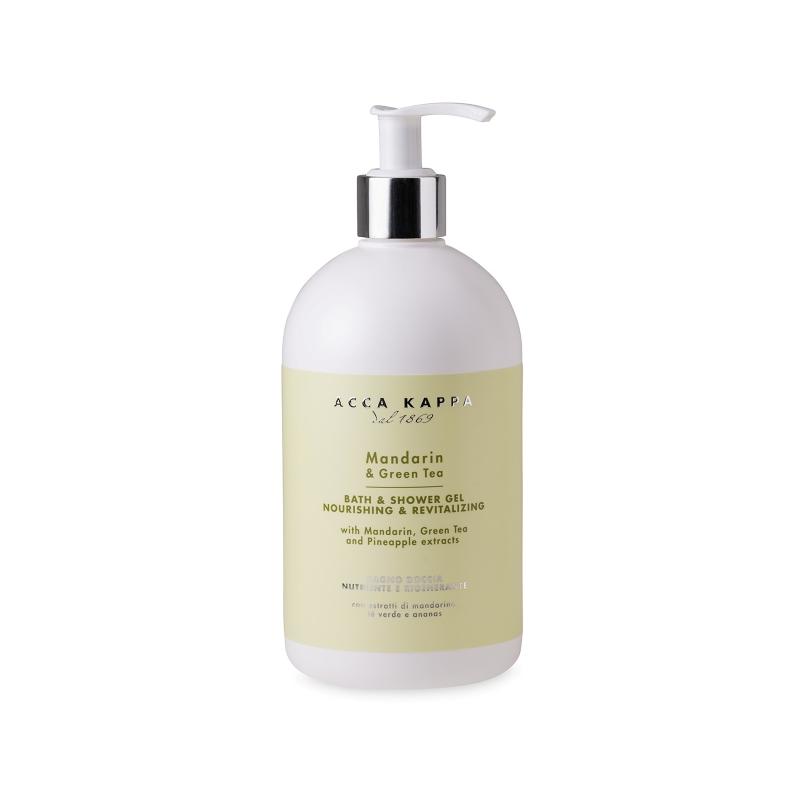 Pictured: The Mandarin & Green Tea Shower Gel 500ml by ACCA KAPPA
No.4 Sore Hands
Strong summer heat and regular hand washing can strip the skin of all its natural oils, leaving hands cracked and dry. Designed to help replace and repair, targeted hand cream can be a great way to help soothe sore hands.
Remedy: The White Moss Hand Cream
Carefully selected for their skin-purifying, protective and soothing properties the natural ingredients chosen for this hand cream effectively provide long-lasting hydration. Formulated using Magnolia extract, the cream helps combat cellular ageing, alleviate inflammation and irritation. The hand cream also contains Shea butter and Aloe Vera making it great even for sensitive skin.
Also available in zingy Green Mandarin.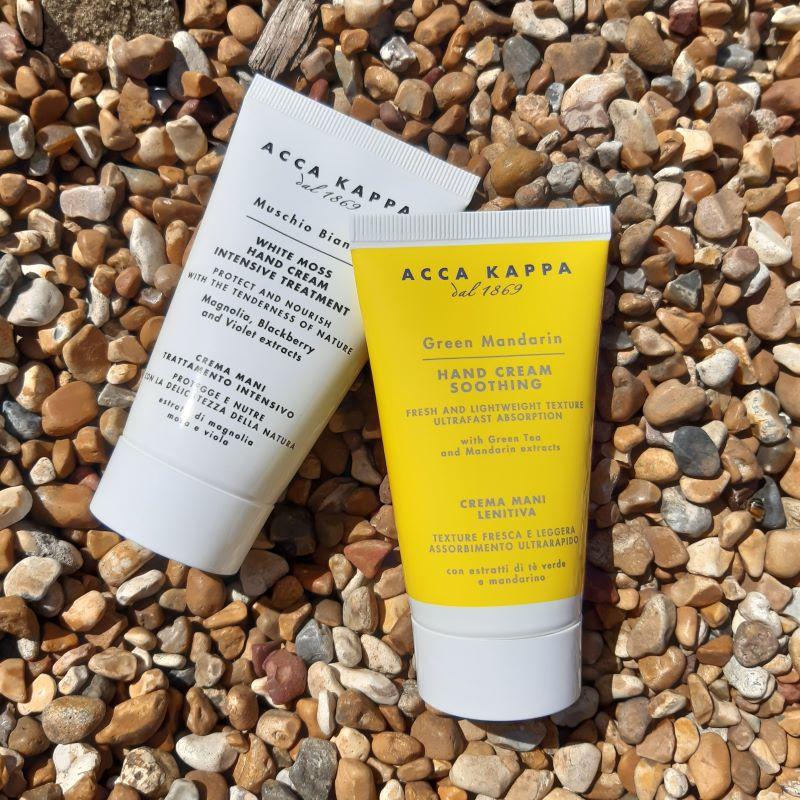 Pictured: The White Moss Hand Cream 75ml and the Green Mandarin Hand Cream 75ml by ACCA KAPPA
No.5 Acne and Blocked Pores
Finally, at number five we have acne and blocked pores. Humidity, extra oil and sweat are all bi-products of those beautiful sunny summer months and, unfortunately, quite often lead to an increase in breakouts.
Remedy: The Ultra Rich Skincare Mousse Cream
Removing build-up and unclogging pores, the velvety mousse cream is a great way to cleanse and gently rid the skin of impurities. Effectively cleansing and toning in one step, the ultra-rich skincare range is 100% natural using the best ingredients to produce a simple, yet effective beauty routine. Leaving the skin hydrated, bright and elastic summer breakouts will be a thing of the past.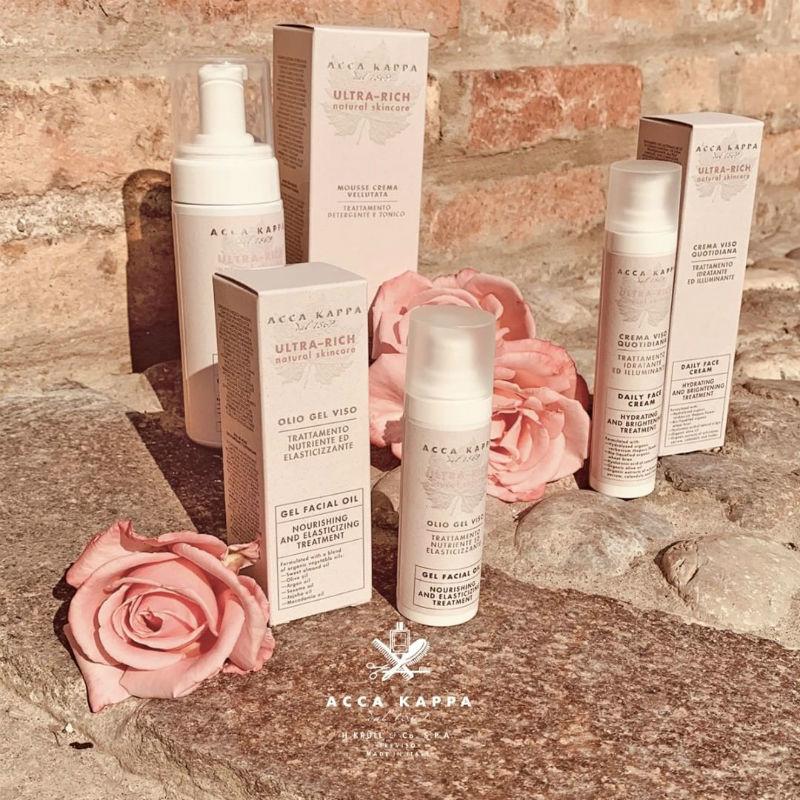 Pictured: The Ultra Rich Natural Skincare range by ACCA KAPPA