02

Jul

EYE: The Eco-Sustainable Collection
Made from 100% eco-friendly materials, the new sustainable range by Acca Kappa has been designed with an EYE to the future of our planet.
Inspired by the emotive image of a child's eye as it observes the Earth polluted and burning, the drawing by Federico (age 11) has become the logo of the EYE line.
Active for over 150 years and still driven by a spirit of excellence and considered design, the elegant brushes and toothbrushes of this range are made from Bio acetate underling the company's responsible and sustainable commitment to the planet.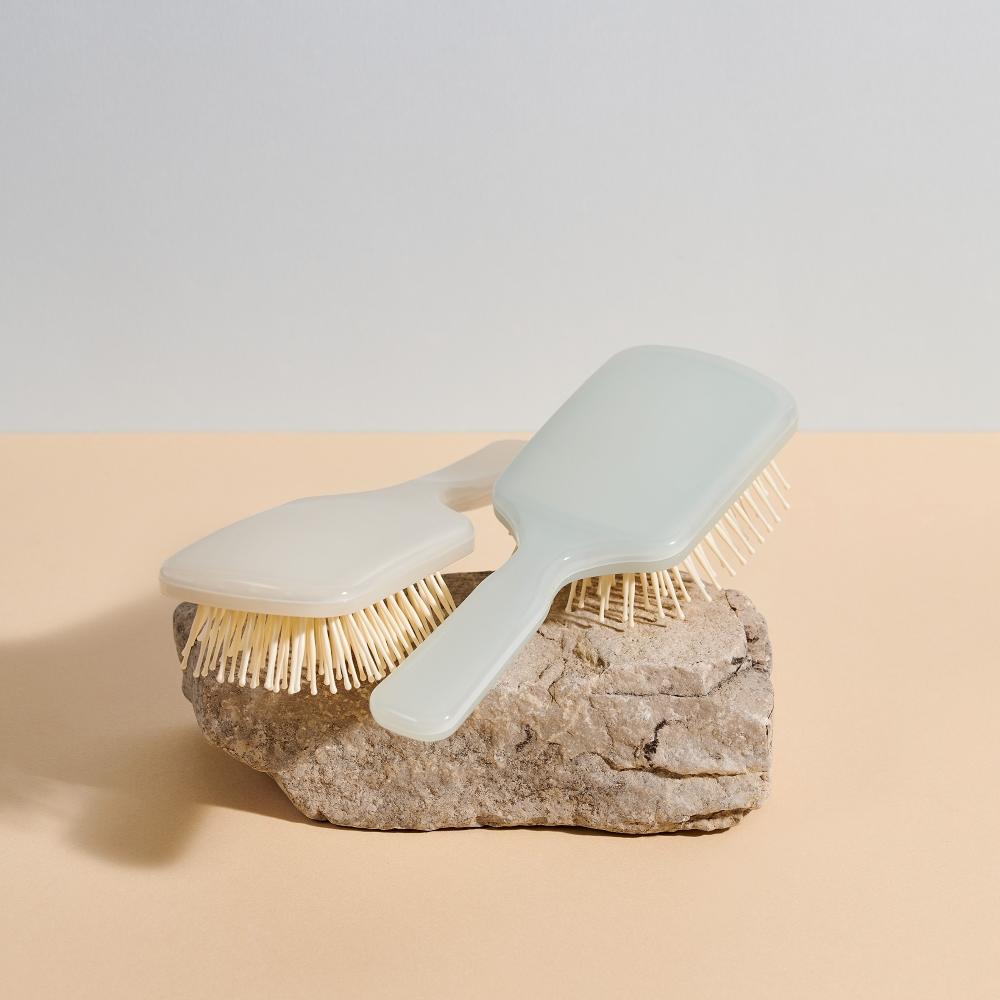 The Eco-Sustainable EYE Collection by Acca Kappa, Ivory and Green Travel Paddle Brushes
Derived from vegetable cellulose, Bio acetate is a polymer made up of two main elements. Created from a combination of cellulose acetate (from wood) and a plasticiser (derived from citric acid esters) the material is 100% biodegradable and recyclable. Unlike most plastics, which can take anywhere from 20 to 500 years to fully decompose (depending on material and structure), Bio acetate will fully biodegrade under industrial composting conditions in 115 days. Of natural origin, Bio acetate can be obtained from a range of naturally widespread renewable resources and is used to create all handles of the EYE collection.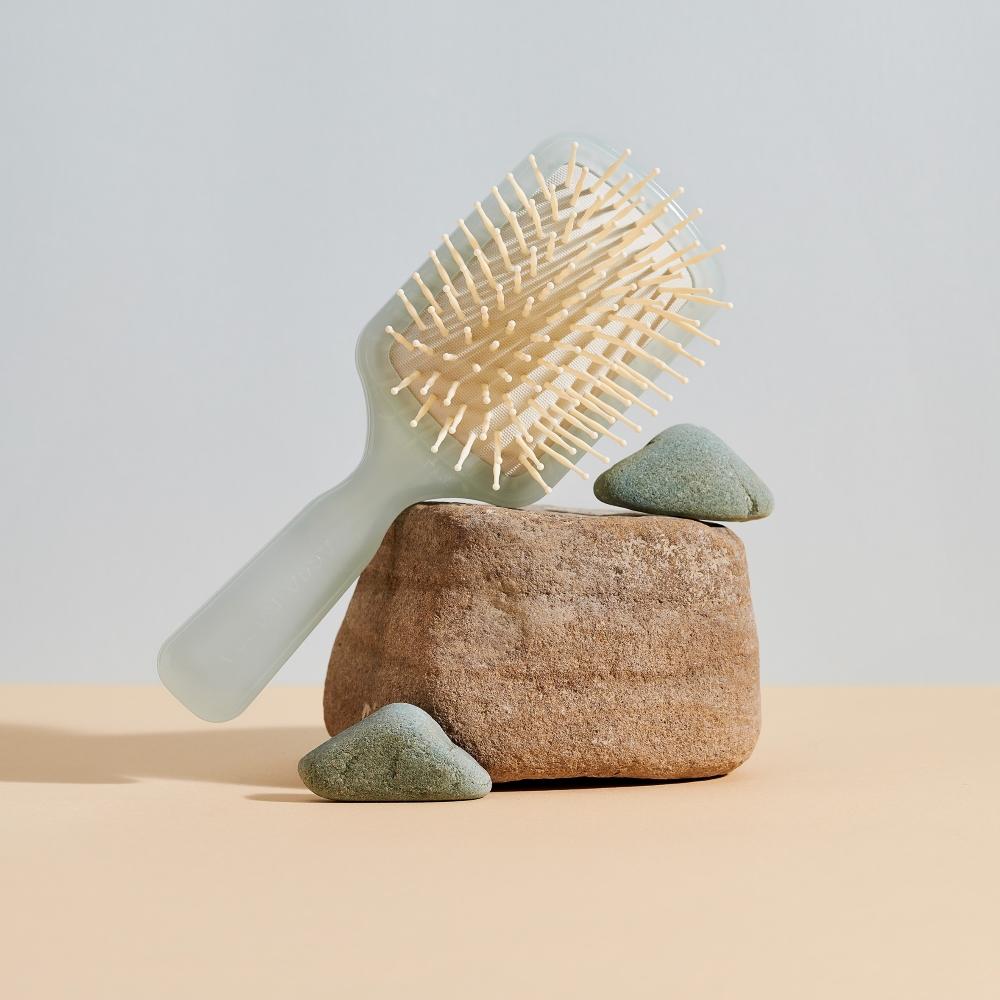 The Eco-Sustainable EYE Collection by Acca Kappa, Green Travel Paddle Brushes
Beautifully presented in fully recyclable, sustainable packaging, brushes feature natural rubber cushions and heat resistant pom pins for effective detangling and styling. Above all a promise of beauty, EYE hair brushes have been designed with extra-long pins to provide a soft scalp massage and are ideal for penetrating even thick hair.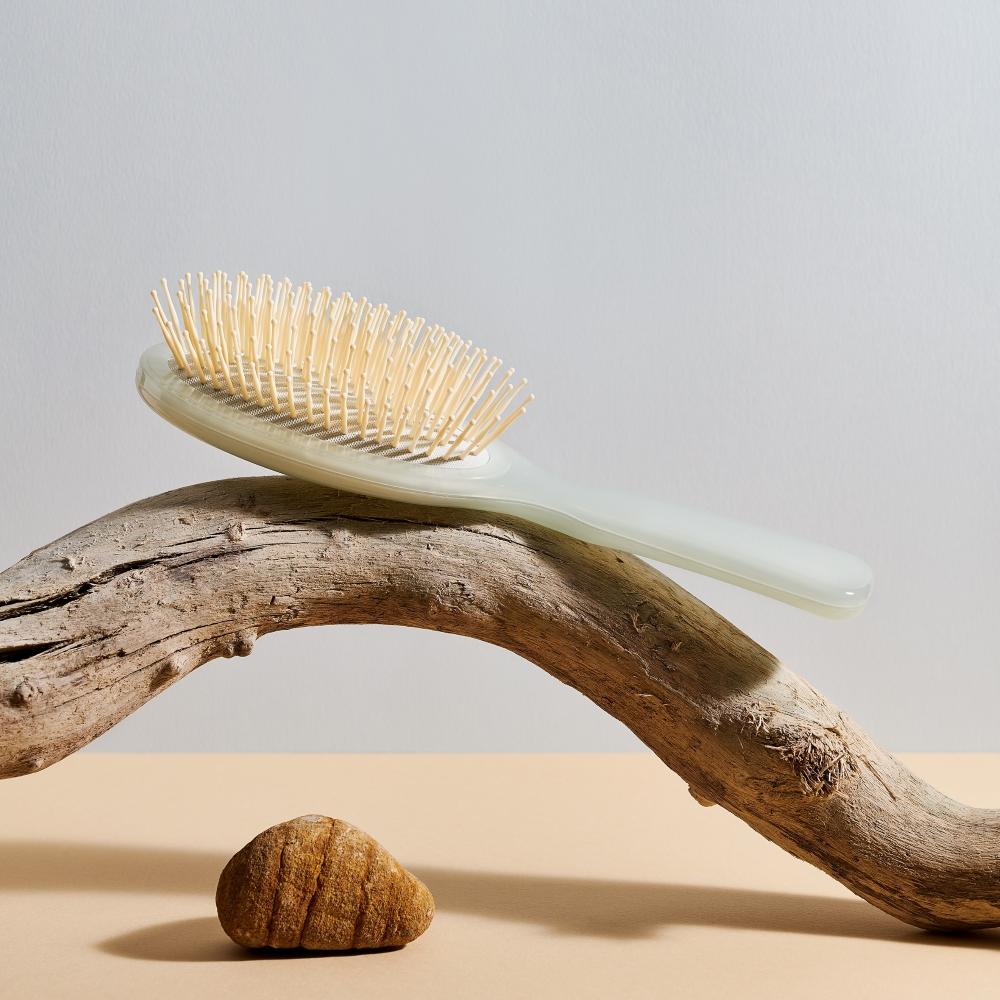 The Eco-Sustainable EYE Collection by Acca Kappa, Green Oval Brush
Available in either dreamy pastel green or Ivory, the range also features Bio acetate toothbrushes with bristles that are 99% derived from castor oil. Extracted from the seeds and then processed into granules, the oil is then formed into bristles. Compostable and plant-based, castor oil bristles are also exceedingly gentle on the enamel and gums ensuring exceptional oral hygiene.
Created using only top-quality raw materials, EYE presents unique yet highly functional design. Specially formulated to make hair brighter and leave teeth healthier the range also underlines an eco-friendly commitment, designed in full respect of today's environmental issues.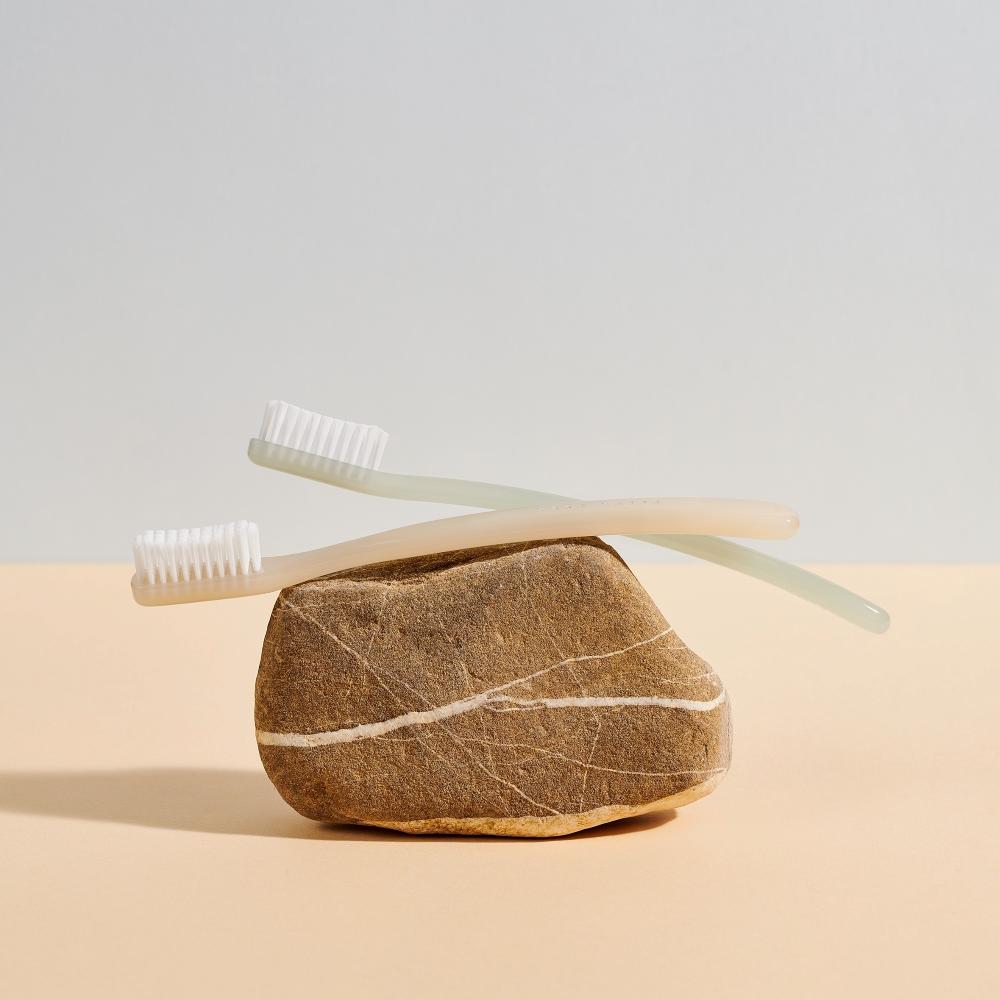 The Eco-Sustainable EYE Collection by Acca Kappa, Ivory and Green Toothbrushes
Like what you're reading? Why not checkout some of our other blogs?
Introducing: Volata Eau de Parfum... Learn more
The Benefits of a Great Hair Brush... Learn more
ACCA KAPPA's Historical Toothbrush Collection... Learn more