07

Nov

Made-to-Share Fragrances
What makes a scent feminine or masculine? How are some fragrances able to transcend these boundaries and have unisex appeal? With an increasingly diverse approach to gender identity in general and scent gender identity specifically, the best and simplest answer is probably that the interpretation of a fragrance is very much in the nose of the beholder often formed by memories and cultural associations.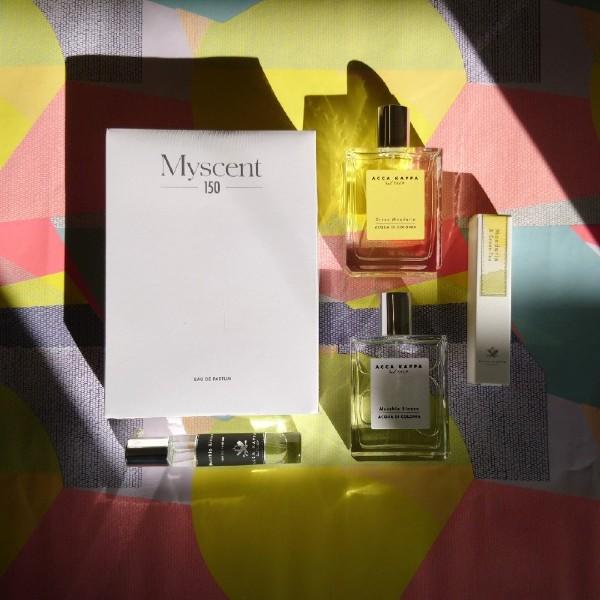 Unisex Fragrances by ACCA KAPPA; My Scent 150, Green Mandarin, Mandarin & Green Tea & White Moss Eau de Parfum & Eau de Cologne
However, fragrances are traditionally separated into masculine and feminine categories with the 'for him' scents generally consisting of earthy yet fresh fougères (French for fernlike) and citrus notes, with a spicy or aromatic woody base, while the more feminine category focuses on florals, and sensual, summery sweet fruits. A unisex or made-to-share fragrance should take a little from each column, creating arguably some of the most dynamic and captivating parfum and cologne possibilities.
In this blog we explore the fragrant qualities of ACCA KAPPA's made-to-share eau de parfums and eau de colognes, a great resource for any one for looking for a signature fragrance without boundaries!
1. Myscent 150, Eau de Parfum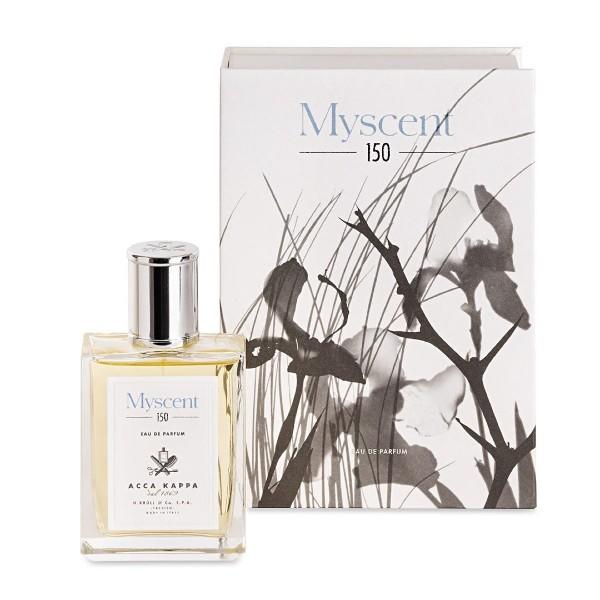 Myscent 150 in 100ml is presented in unique, signature packaging
Created by ACCA KAPPA Managing Director, Elisa Gera Krüll, in 2019 to commemorate the 150 year anniversary of her family's brand and its timeless values of a love for nature, respect for the human body, simplicity and beauty, MyScent is her perfumery signature.
Described as a synergic union between two souls; one more masculine with incense and spicy oriental nuances and one more feminine with unique iris powder and sweet engaging hints of vanilla and amber, it is the quintessential made-to-share fragrance inspired by both traditionally masculine and feminine scents. Topped with a sparkling twist of fresh, bright bergamot and vetiver it is a poetic representation of the earthy freshness of a manifold garden with all its charismatic and mysterious pull.
2. White Moss, Eau de Parfum or Eau de Cologne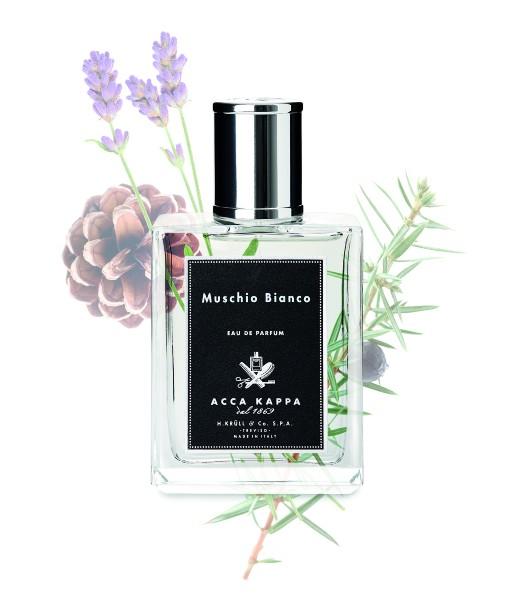 Iconic Fragrance, White Moss Eau de Parfum in 100ml
A perfect example of how made-to-share fragrances are often the most dynamic and captivating our easy to fall in love with, the iconic White Moss shows that the proof really is in the parfum (and in this case in the cologne too)!
Surrounding the body with the fragrance and freshness of an Italian Spring, White Moss is refined, contemporary and irresistible. With top notes of lemon, bergamot and juniper there is a delicate masculine air which meets the diverse floral heart note of lavender and sweet woods with a hint of spicy cardamom. The fragrance is seamlessly underpinned by softening, harmonious white musk, sweet amber and fresh, nostalgic cedarwood.
The dreamy fragrance, available in both in 15ml, or 100ml eau de parfum and 30ml, 50ml and 100ml eau de cologne, attests to what many perfumers will tell you, 'a great fragrance is a great fragrance' whether it be for him, for her or unisex.
3. Mandarin & Green Tea, Eau de Parfum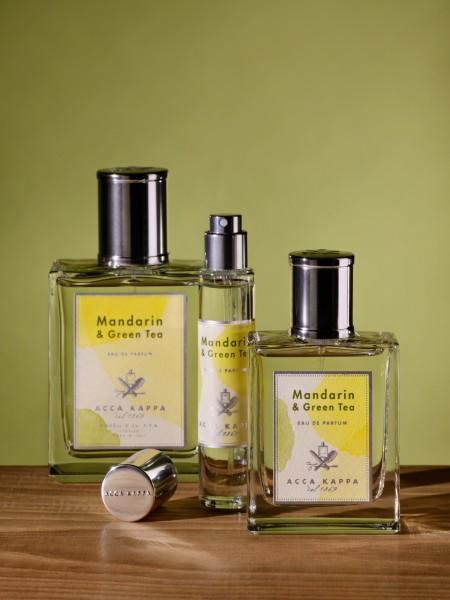 Mandarin & Green Tea Eau de Parfum is available in perfectly pocket-sized 15ml, or the lavish 100ml
The intensity of light, the warmth of the sun and the vital energy released by the aromas of Mediterranean citrus fruits, Mandarin & Green Tea transports us to the carefree days of sun-baked holidays which of course has a fluid appeal as does invigorating green tea, which adds depth to this fragrance.
The fresh, tangy eau de parfum is a cocktail of citrus essential oils including orange, grapefruit, mandarin and bergamot as they encounter the briskness of green tea, the results are equally bright and enchanting.
4. Green Mandarin, Eau de Cologne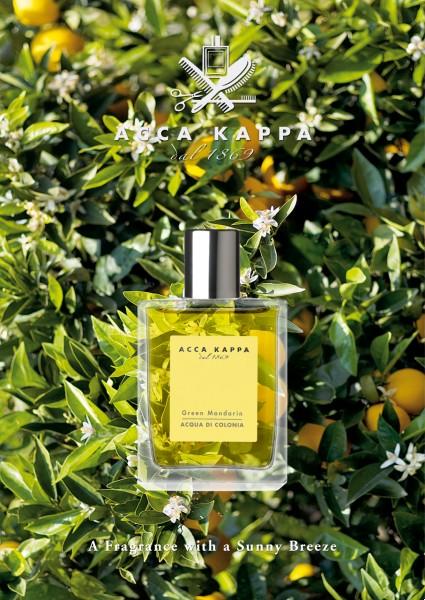 Green Mandarin Eau de Cologne, the 'sunny breeze' fragrance is the perfect grey day antidote
The happy, unassuming cousin of Mandarin & Green Tea, Green Mandarin Eau de Cologne is an ode to the freshness of the Mediterranean; lemon, tangerine, orange and bergamot combine with jasmine, rose and sweet musk. As with all charming made-to-share fragrances, it takes traditionally masculine citrus notes and combines with sweet florals and harmonising musk. The 'sunny breeze' fragrance is a perfect antidote to grey, rainy days and is 20% off on our 'Try Me' offer till the end of November 2020.
Like what you're reading? Why not check out some of our other blogs?