14

Jun

Men's Self-Care & Q&A with Head Barber Elliot Forbes
Following the temporary closure of barbershops because of the Covid-19 pandemic Elliot Forbes, head barber at MÜHLE Treatment Space in Carnaby, London, has been releasing self-care tips for men on IGTV. He spoke with ACCA KAPPA UK about why self-care is so important for men, his feel-good lockdown routine, hair tips and his favourite ACCA KAPPA Fragrance.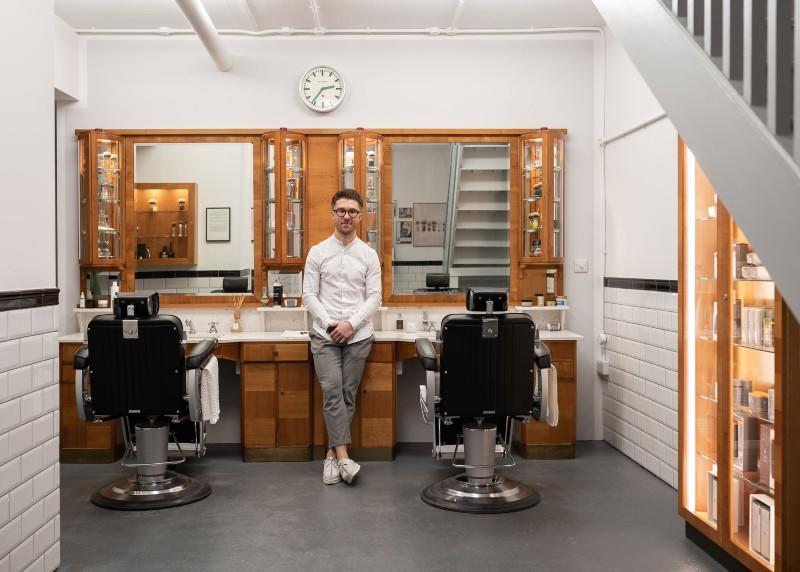 Picture: Head Barber Elliot Forbes, in MÜHLE Treatment Space, 14a Newburgh Street, Carnaby London
ACCA KAPPA UK: Following the temporary closure of barbershops because of the Covid-19 pandemic you have been releasing tips on self-care and grooming on IGTV. Why do you think self-care is important, particularly for men?
EF: I think it's very important- just because it keeps you feeling good, it keeps you feeling fresh, it keeps you... feeling normal!
I feel grimy if I don't shower or I don't look after my hair, I don't feel presentable and my mindset is so much more confident once I've washed and styled my hair.
I know it's easy for a lot of guys to get into a bit of a hole . . . once you stop taking care of yourself you can sort of spiral downwards and then you just end up looking a complete mess. I think having those rituals in place, like what we've been talking about and sharing on Instagram- just helps keep everything in check.
ACCA KAPPA UK: What are your top tips for guys with a lot of hair? How can they maintain it well during lockdown?
EF: I would say to make sure that you are still washing and conditioning so it's staying healthy. The last thing you want is any build-up of product, or a build-up natural oils sitting on the scalp.
As it's getting longer and the hair's getting long it's probably taking a lot longer to dry so with that if you're using a hair dryer make sure you get the scalp dry first, so then the rest of the hair can dry more quickly, because then you have the heat of the scalp coming through as well.
I would also say if you've got a lot of hair and it's hard to maintain use some sort of pre-styler, like ACCA KAPPA's Styling Gel Wax- from their Barbershop range. After this, if you use a diffuser, which distributes the hair more evenly than a standard hairdryer, this will help to ensure the hair sits nicely and is natural looking, , if you use a standard blow dryer without product it can look big and poofy.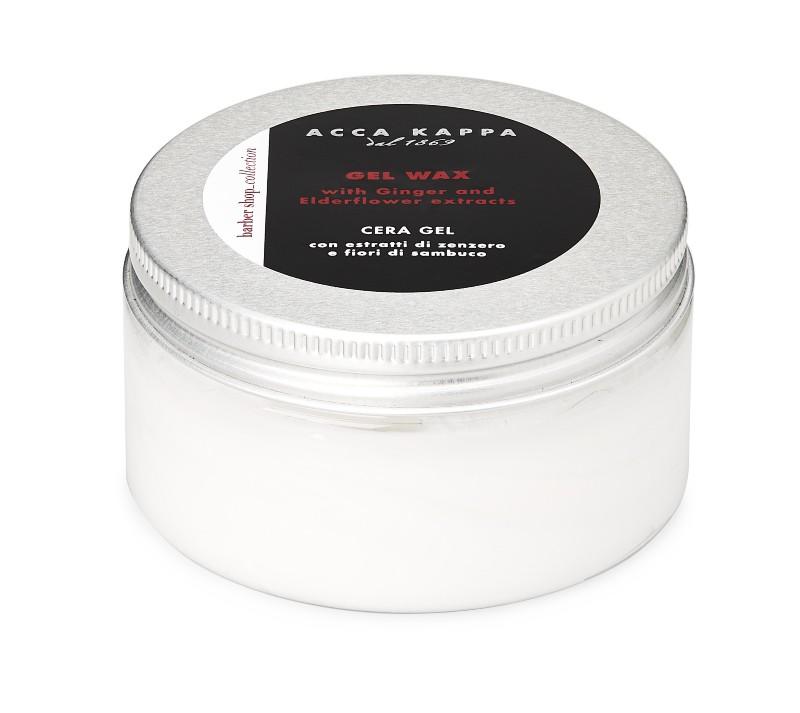 Pictured: Styling Gel Wax from our Barbershop Range
ACCA KAPPA UK: And what about for guys with not so much hair, any tips to keep looking (and feeling) good when they can't get a trim?
EF: If you're really thin on top, then taking care of your skin is a great way to keep you looking and feeling good. I like using Organic, natural skincare like The Ultra Rich Natural Skincare range.
Another great ritual is shaving, taking the time to use a good shaving cream and enjoying the time to pamper yourself and keep the skin on the face feeling clean and healthy.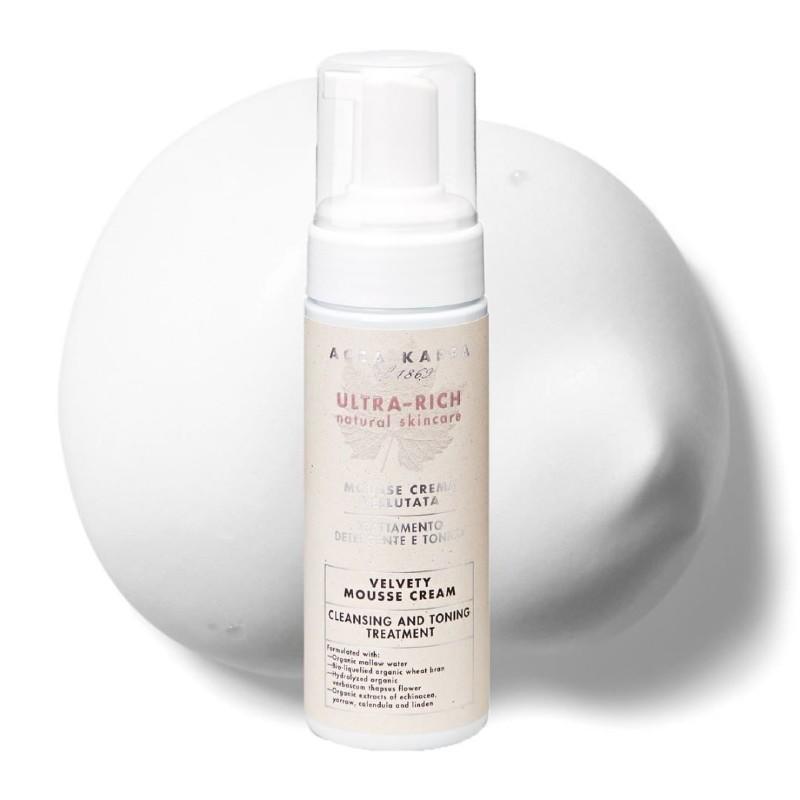 Pictured: Velvety Mousse Cream, Cleansing and Toning Treatment, part of the Ultra-Rich Natural Skincare Range by ACCA KAPPA
ACCA KAPPA UK: Many guys are missing their barber not just for their beard trim, haircut, or shave but also because a barber is often someone men talk freely and openly with. Are you missing this closeness with clients? Do you have rituals that have helped you feel good during the lockdown?
EF: Yes, I am missing the time with my clients- very much so! I'm really looking forward to being able to re-open soon. Going to see a barber is certainly a therapeutic experience for guys, it's very intimate and you get to know your clients well- they become friends. Like you say it's good to have routines in place to keep going while we're all missing these things.
Throughout the lockdown to keep me going, I've been doing online fitness classes, streamed at 12pm everyday with a coach — that's been a real ritual for myself. It's made me feel still very good, still very active — at home it's obviously easy just to sit down but having the streamed lessons at a specific time is something to be accountable for, especially as I've paid up for the week- I make sure I'm doing them!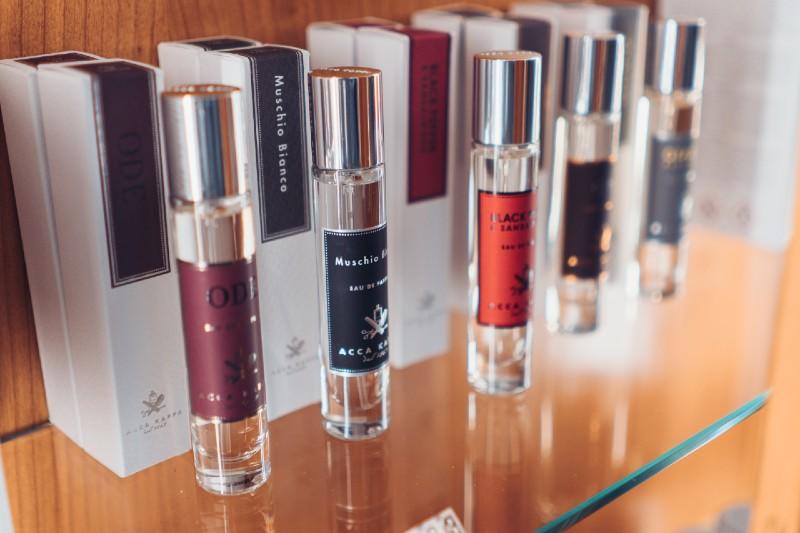 Pictured: Men's Fragrances, available to purchase at MÜHLE Treatment Space in 15ml size
ACCA KAPPA UK: At MÜHLE Treatment Space, you carry some ACCA KAPPA fragrances and offer clients a spray at the end of haircut, trim, facial or shave. Do you think a nice fragrance is important for a man?
EF: Yes, I think it's very important for a man... I think it's important to understand different scents and how they work for different times of the day and different occasions. I like to have fragrances on a bit of a rotation so you can really smell it and enjoy it for an event or time of day. If you wear the same fragrance all the time you sort of stop smelling it.
ACCA KAPPA UK:Do you have a favourite ACCA KAPPA fragrance?
EF: Yes! 1869 is LOVELY. It's classic and elegant- you could wear it pretty much anywhere. I think a lot of different guys could wear it — it's a very flexible fragrance.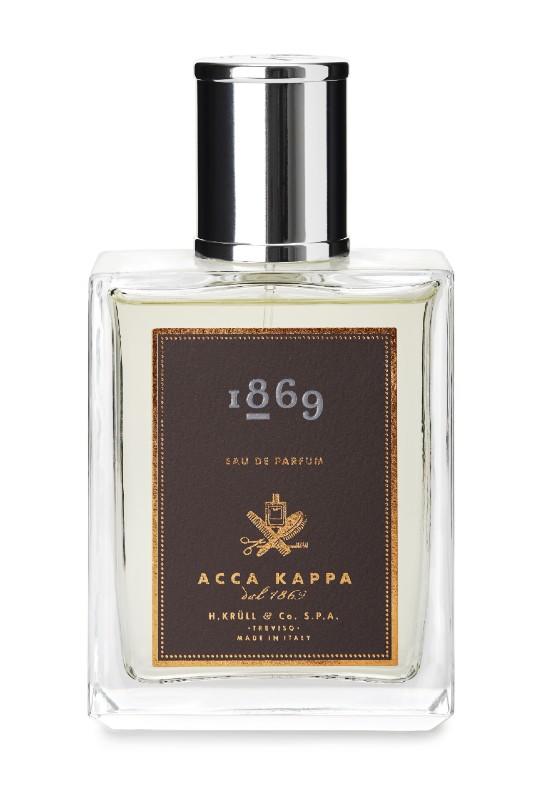 Pictured: Men's Eau de Parfum 1869
Like what you're reading?
Why not check out some of our other hair, skincare and fragrance blogs: