16

Mar

Mother's Day Gift Guide
With Mother's Day soon approaching on the 22nd of March, finding the perfect gift to show how much you care can be daunting. If you need some last-minute inspiration then look no further! Guaranteed to earn some extra brownie points, see below our gift guide filled with all our top Mother's Day picks.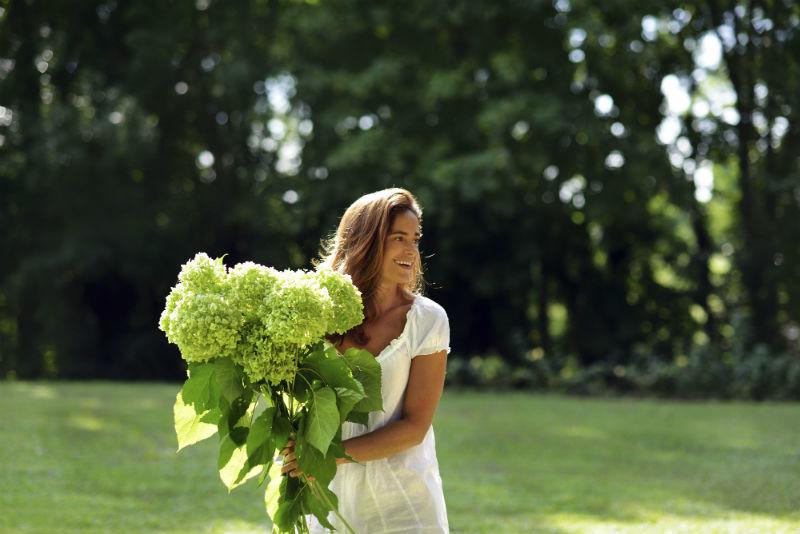 Pictured: The ACCA KAPPA CEO Elisa Gera
1) MyScent EDP, £115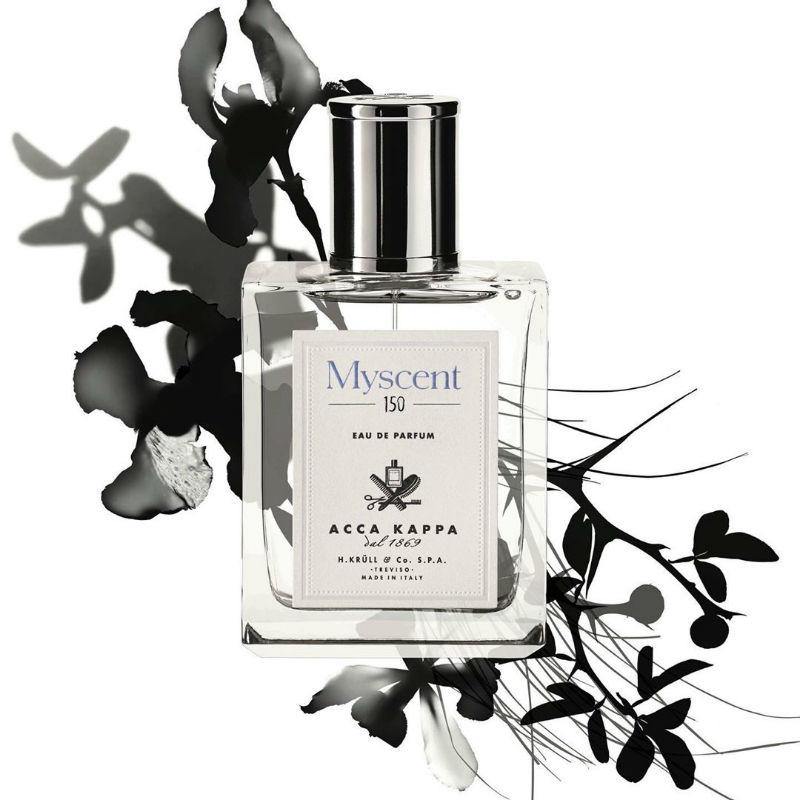 Pictured: MyScent EDP by ACCA KAPPA
One of ACCA KAPPAs newest scents, MyScent blends spicy and subtle oriental nuances with charming floral notes. Capturing the fresh and bright scent of bergamot and vetiver the fragrance is presented in a beautiful box, making it the ideal gift to make any mum feel spoilt.
2) The Green Mandarin Body Gift Set, £55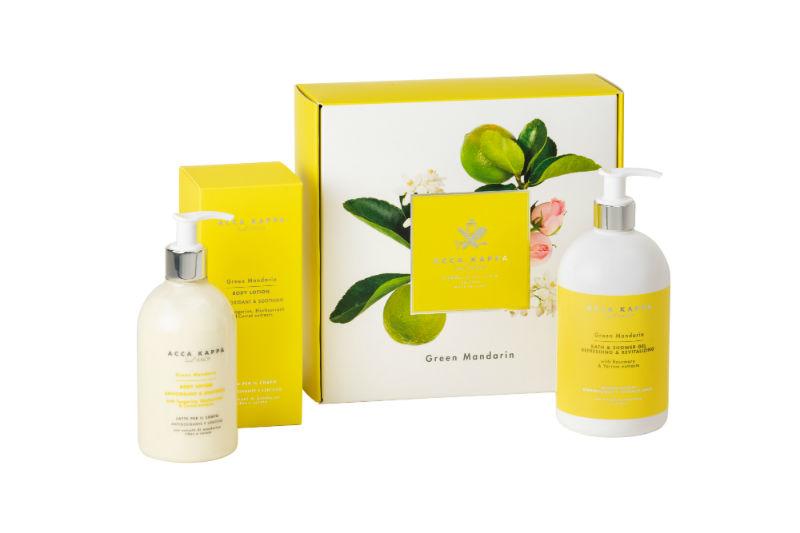 Pictured: The Green Mandarin Body Gift Set by ACCA KAPPA
Gorgeously presented, reasonably priced and filled with the sunny delights of the ACCA KAPPA Green Mandarin skincare range this set was a must on our Mother's Day Gift edit. Surrounding the body with the freshness of Mediterranean citrus fruits, Green Mandarin harmonises precious essences to leave you feeling refreshed and revitalised.
3) Protection Brush, £30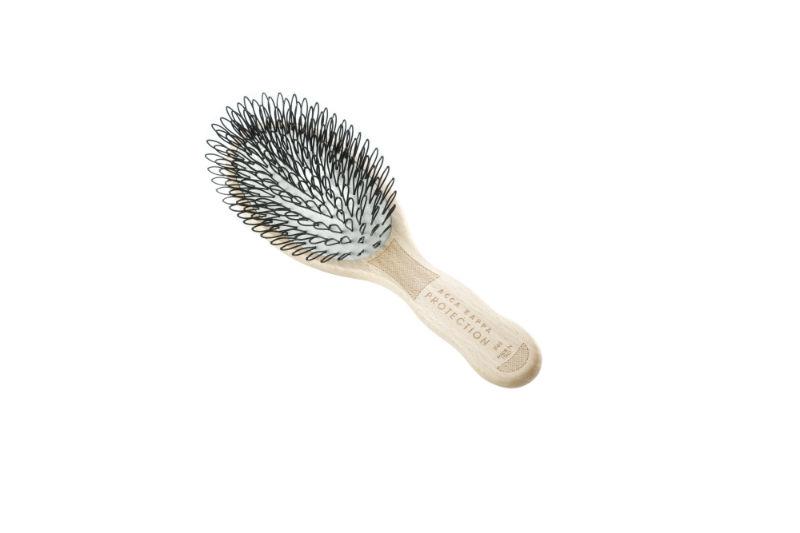 Pictured: The Protection Brush by ACCA KAPPA
Our most popular brush, the ACCA KAPPA protection range is suitable for even the most delicate hair. Made from reforested Beechwood, with special looped nylon bristles, the brush moves easily through the hair, effectively detangling without damaging the structure. The looped bristles also gently massage the scalp, stimulating micro-circulation which is beneficial to the hair follicles. The Natural Rubber cushion absorbs and distributes the pressure evenly, ensuring a more delicate brushing action on scalp and hair. What's not to love?
4) Eucalyptus & Oakmoss Diffuser, £44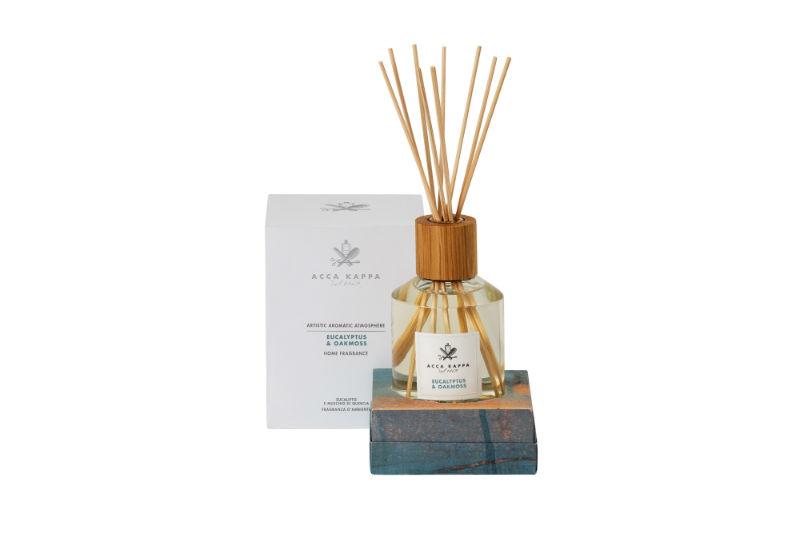 Pictured: The Eucalyptus & Oakmoss Diffuser by ACCA KAPPA
This refreshing diffuser evokes memories of walking in the woods, with its intense hints of oakmoss and bright eucalyptus. Composed of a melody of aromatic and woody essences, you will find an ideal atmosphere to feel regenerated, healthy and serene.
5) Calycanthus Hand Cream, £14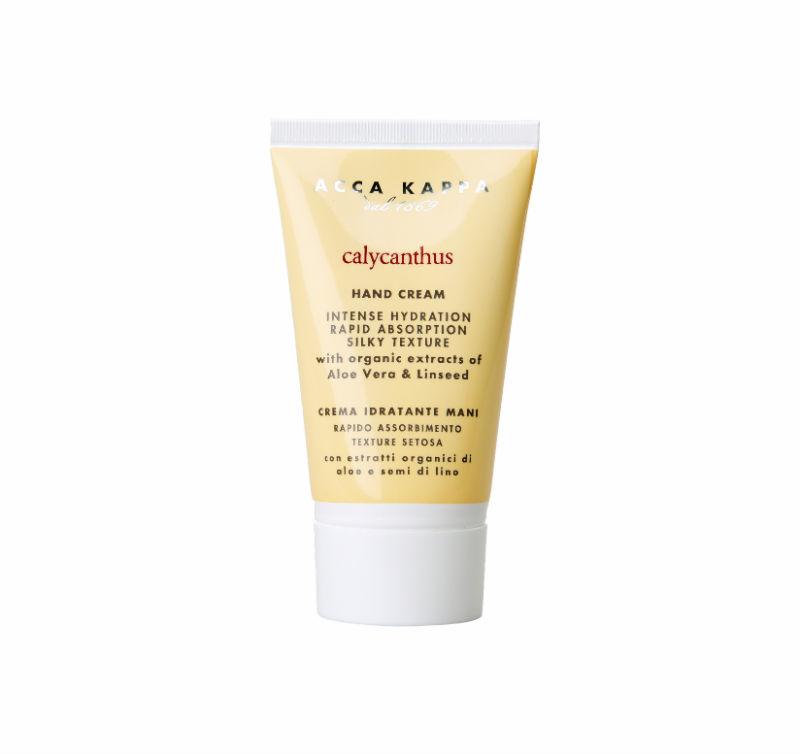 Pictured: The Calycanthus Hand Cream by ACCA KAPPA
With skin-purifying, protective and soothing properties, ACCA KAPPA hand creams use natural ingredients chosen to effectively provide long-lasting hydration. Containing organic extracts of Aloe Vera and Linseed, this moisturising hand cream not only nourishes but protects. Non-greasy and fast-absorbing, the delicate fragrance of Calycanthus forms a welcoming bouquet of Jasmine, Peach, Musk and Orange Flower Honey.
6) Giardino Segreto EDP 15ml, £23


Pictured: The Giardino Segreto EDP 15ml by ACC KAPPA
Seductive and subtle, Giardino Segreto Eau de Parfum harmonises precious essential oils to create a deeply floral perfume. Including essences from spices and wood along with extracts from Jasmine and Vanilla, the heart of this fragrance is centred around the gentle notes of the Absolute Rose from Grasse. Not to mention, presented in 15ml, these little pocket perfumes make the perfect travel companion.
7) Thermo Natura Styling Brush (medium), £42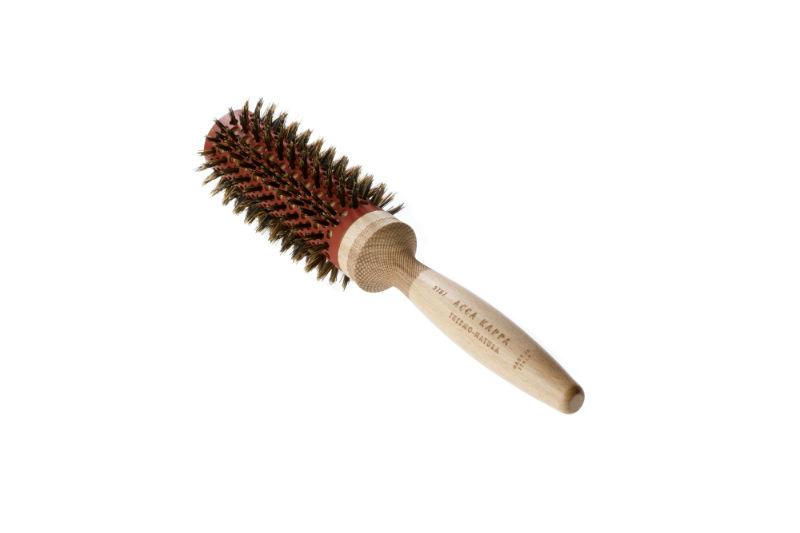 Pictured: The Thermo Natura Styling Brush (medium) by ACCA KAPPA
Ideal for dry, treated or frizzy hair the Thermo Natura range is made from 100% wild boar bristles. Similar in composition to the structure of the hair, the bristles do not affect the hydro-lipid balance of the hair ensuring a glossy and hydrated finish. Furthermore, coated in majolica (a type of ceramic) the barrel of the brush eliminates excessive temperatures ensuring hair is not left dry or damaged by styling.
8) The White Moss Hand Cream and Soap Gift Set, £22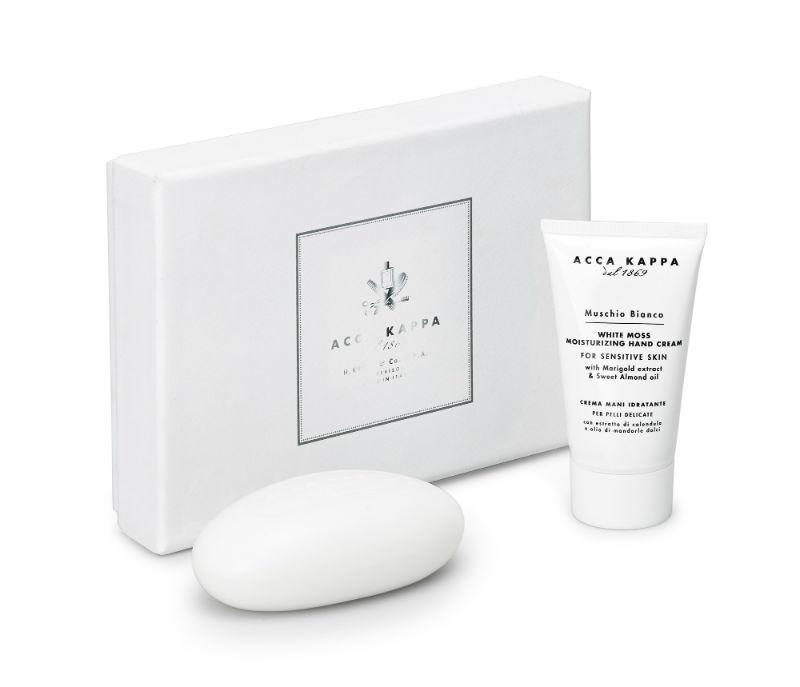 Pictured: The White Moss Hand Cream and Soap Gift Set by ACCA KAPP
Ideal for combatting inflammation and cracking, as well as gently cleansing, this set is the perfect treat for winter hands. A delicate and refined contemporary classic, this iconic White Moss set won't even break the bank.
9) The Ultra-Rich Skincare Range, From £9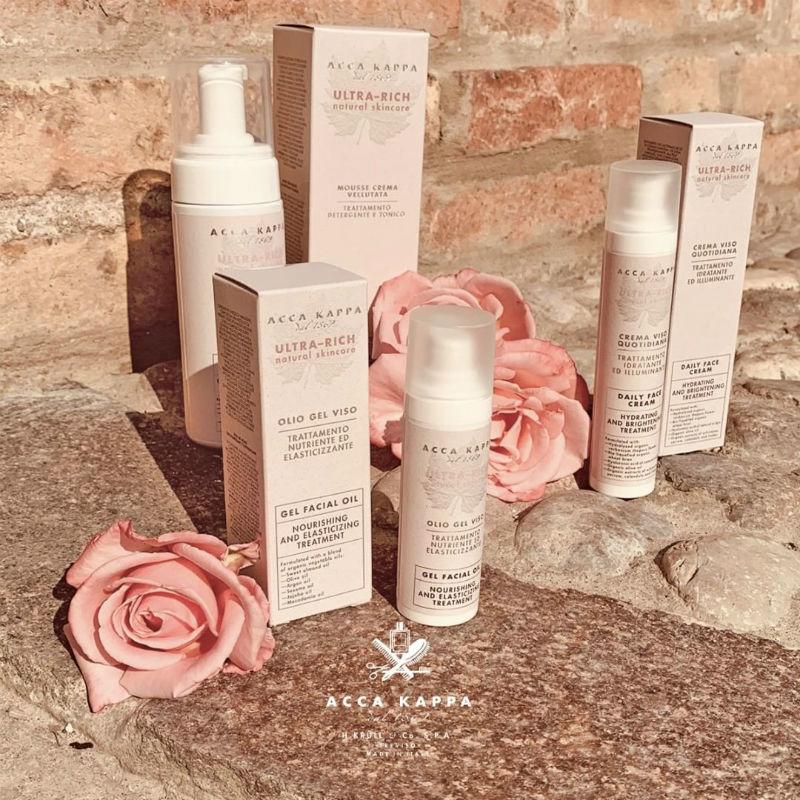 Pictured: The Ultra-Rich Skincare Range by ACCA KAPPA
A complete treatment for cleansing and care, the ultra-rich natural skincare range by ACCA KAPPA helps the skin to appear well-hydrated, bright and elastic. Particularly suited for dry and mature skin types, the ultra-rich formula uses nourishing Argan and jojoba oil to help fight dryness and fine lines. Not to mention, it's 100% certified by NATURE; the range guarantees vegan, organic treatments that are great for the environment and your skin!
Read our Natural Skincare Routine blog post for more information.
10) Chrome Pom Pin Brush, £40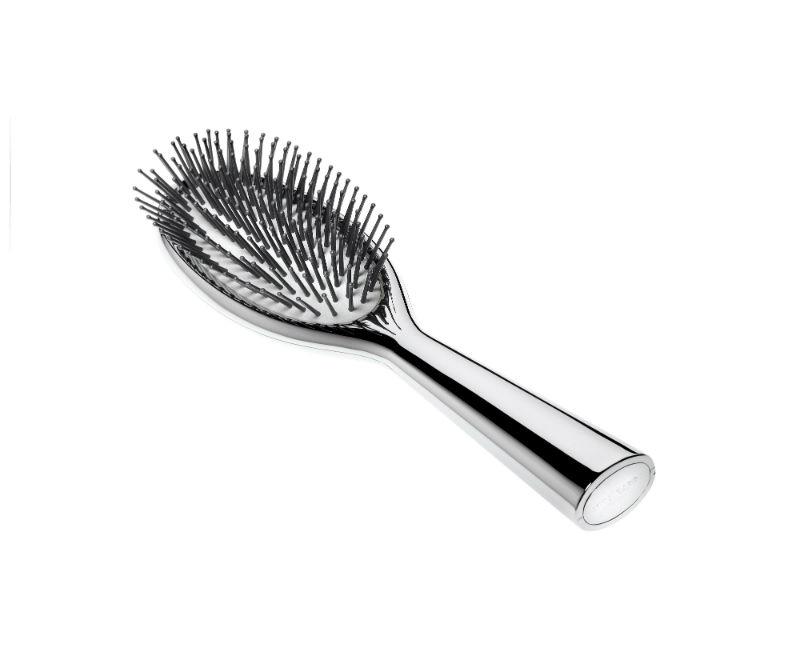 Pictured: Chrome Pom Pin Brush by ACCA KAPPA
A gorgeous take on a daily classic, the ACCA KAPPA chrome edition Pom Pin brush helps to stimulate microcirculation whilst gently detangling. Suitable for all hair types, the brush also features a natural rubber cushioning making it more resistant and flexible than its synthetic counterparts.
Travel-size versions are also available.
11) White Moss Body Butter, £40

Pictured: The White Moss Body Butter by ACCA KAPPA
Formulated using Shea butter and dermo-active compounds of solely botanical origin, this Body Butter offers a true beauty treatment for the body. Native only to Africa, the Shea butter used within this product is obtained from cold pressing the seeds of the Karité timber tree. Famous for its cosmetic properties, Shea butter contains vitamins A, B, E and F and has both antioxidant and anti-ageing properties. Rich, nourishing and intensely moisturising the use of this Body Butter everyday regenerates and protects!
12) The Mandarin and Green Tea Gift Set, £92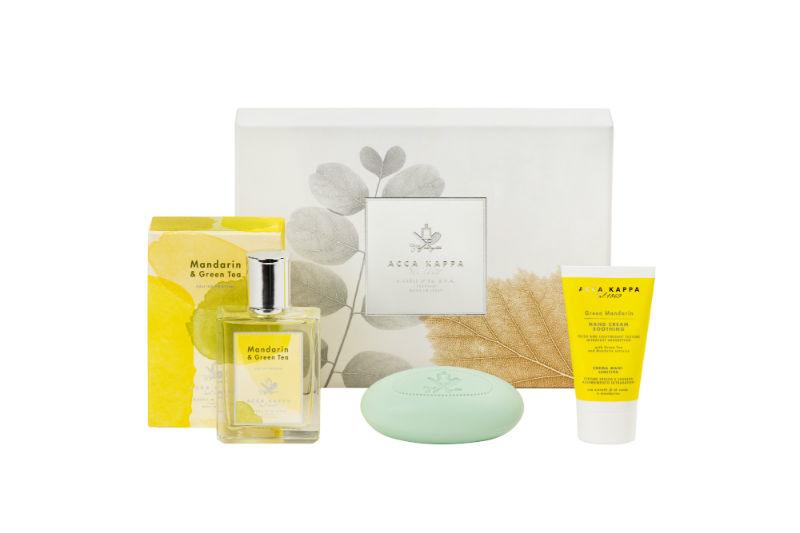 Pictured: The Mandarin and Green Tea Gift Set by ACCA KAPPA
A fresh take on the classic ACCA KAPPA Green Mandarin range, the Mandarin and Green Tea fragrance blends the addition of Orange, Grapefruit, Mandarin and Bergamot essential oils to produce a light and tangy scent. Complete with Eau de Parfum, soap and a hand cream this set is sure to impress!