01

Aug

Protecting Against UV this Summer
Heatwaves, ice lollies and days by the sea: Summer is well and truly here! Whilst we all want that summer glow, it's important to make sure you stay protected against the increased risk of UV and sun damage in the warmer months. Linked to risks of melanoma and skin cancer, UV rays can also cause premature skin ageing as well as affect the eyes, hair and of course, lead to sunburn. Read on to find out how to best protect against UV damage this summer.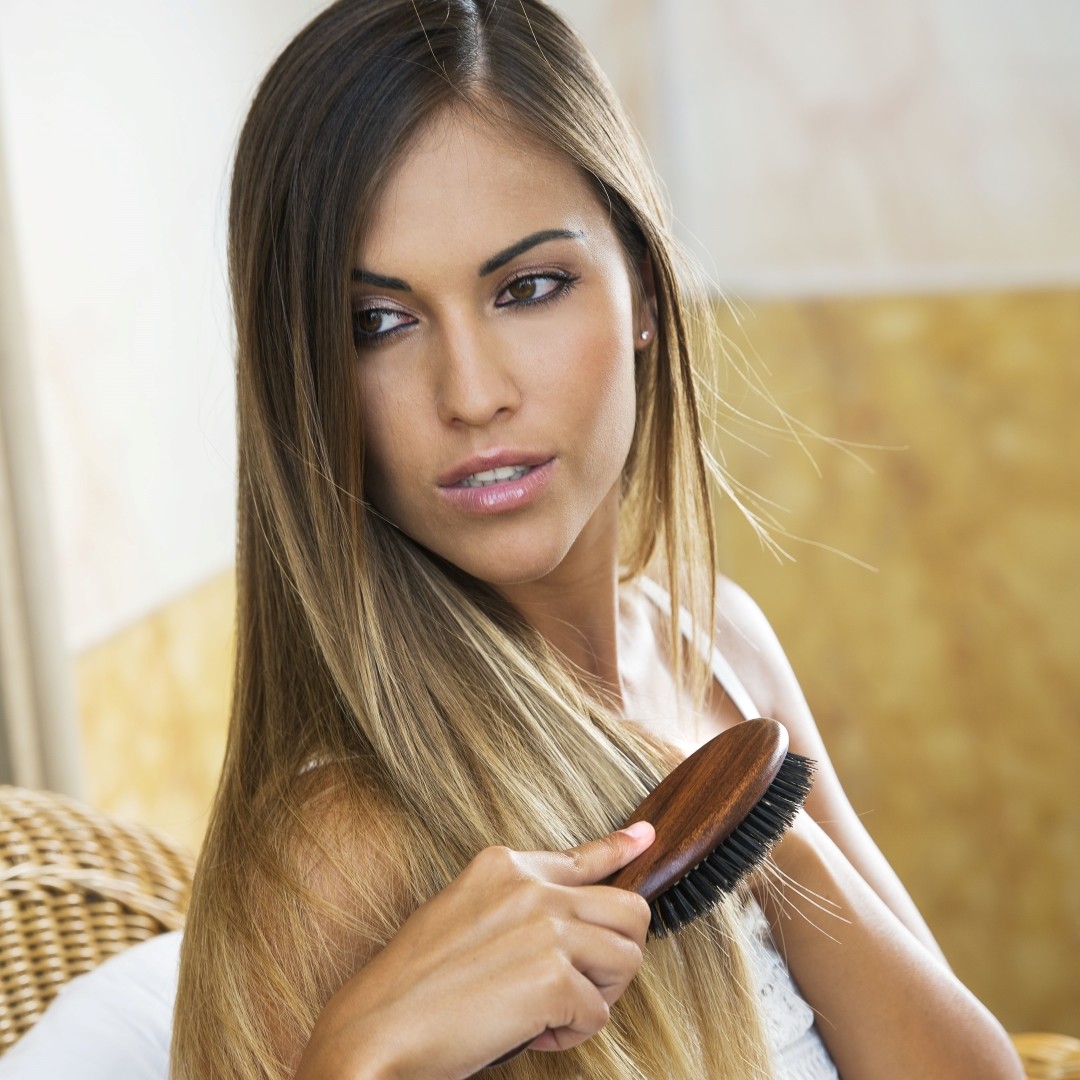 UV rays can lead to keratin being damage within your hair, so it's important to consider additional protection during the warmer months.
If you do one thing, wear sunscreen! Wearing just SPF 15 daily can reduce your risk of developing melanoma by 50 per cent. From sprays to lotions to gels, there's a wide range of choices available with specific products suited to every skin concern.
And don't forget your lips. One of the thinnest and most fragile places of your skin, an SPF lip balm can do wonders for preventing sun damage and irritation. Moisturizing and protective, the new ACCA KAPPA SPF lip balm contains factor 15 sun filters and is enriched with nourishing Shea Butter.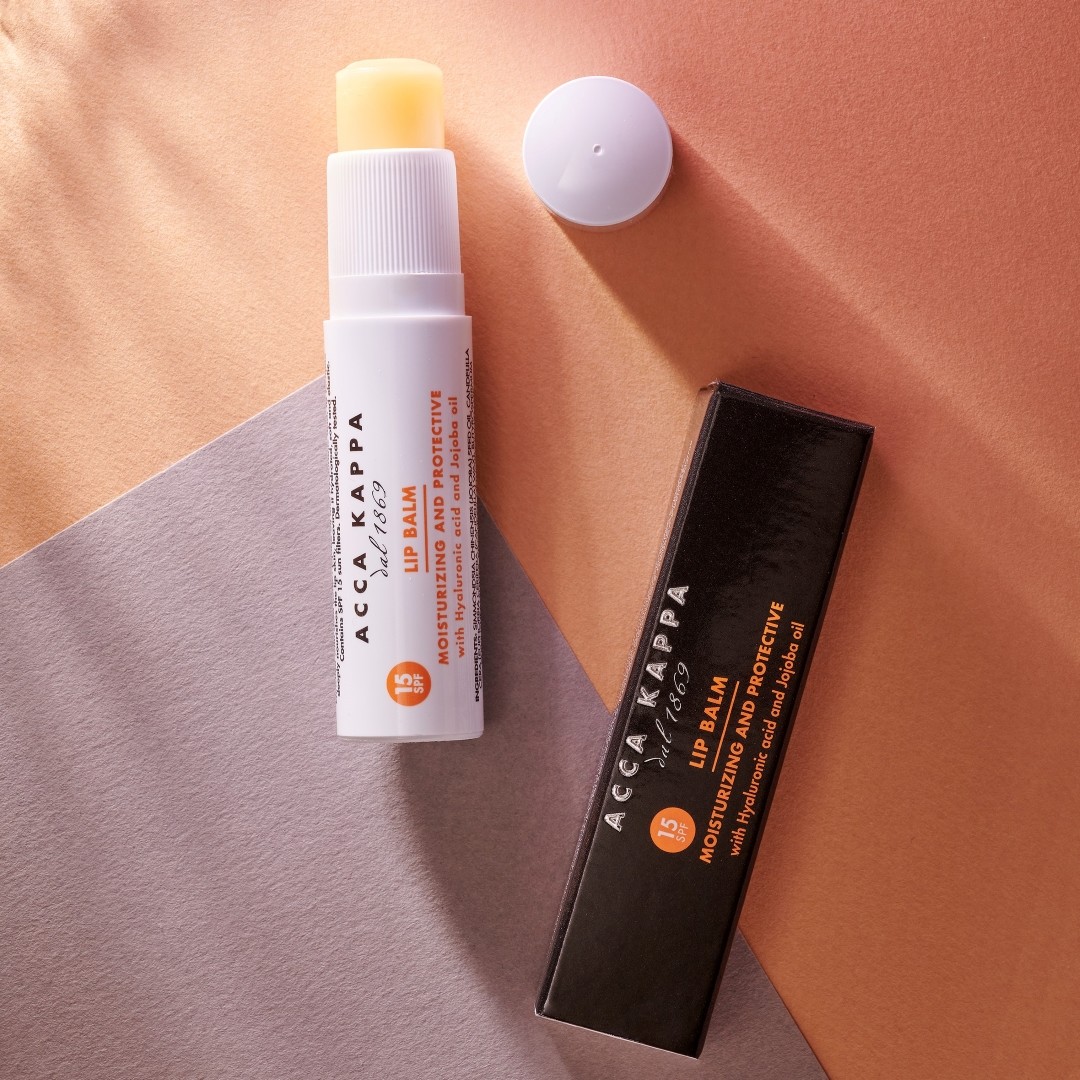 The new SPF Lip balm by ACCA KAPPA
In addition to skin damage, excess UV exposure can also lead to changes in hair structure and colour. Damaging the proteins and keratin within the hair, over time strands can become brittle and prone to breakage with some evidence linking UVB radiation to premature greying.
Whilst thinner and lighter coloured hair is particularly vulnerable to sun damage, no matter what your hair type, it's a good idea to consider some additional protection. Formulated with sun filters that protect against UVA rays, the ACCA KAPPA White Moss hair perfume refreshes and nourishes. Leaving hair delicately scented with White Moss, the hair perfume also contains hydrolysed hyaluronic acid and Provitamin B5 for a deeply moisturizing effect.
To complete the summer look, couple this with a wide-brimmed hat for an extra layer of protection!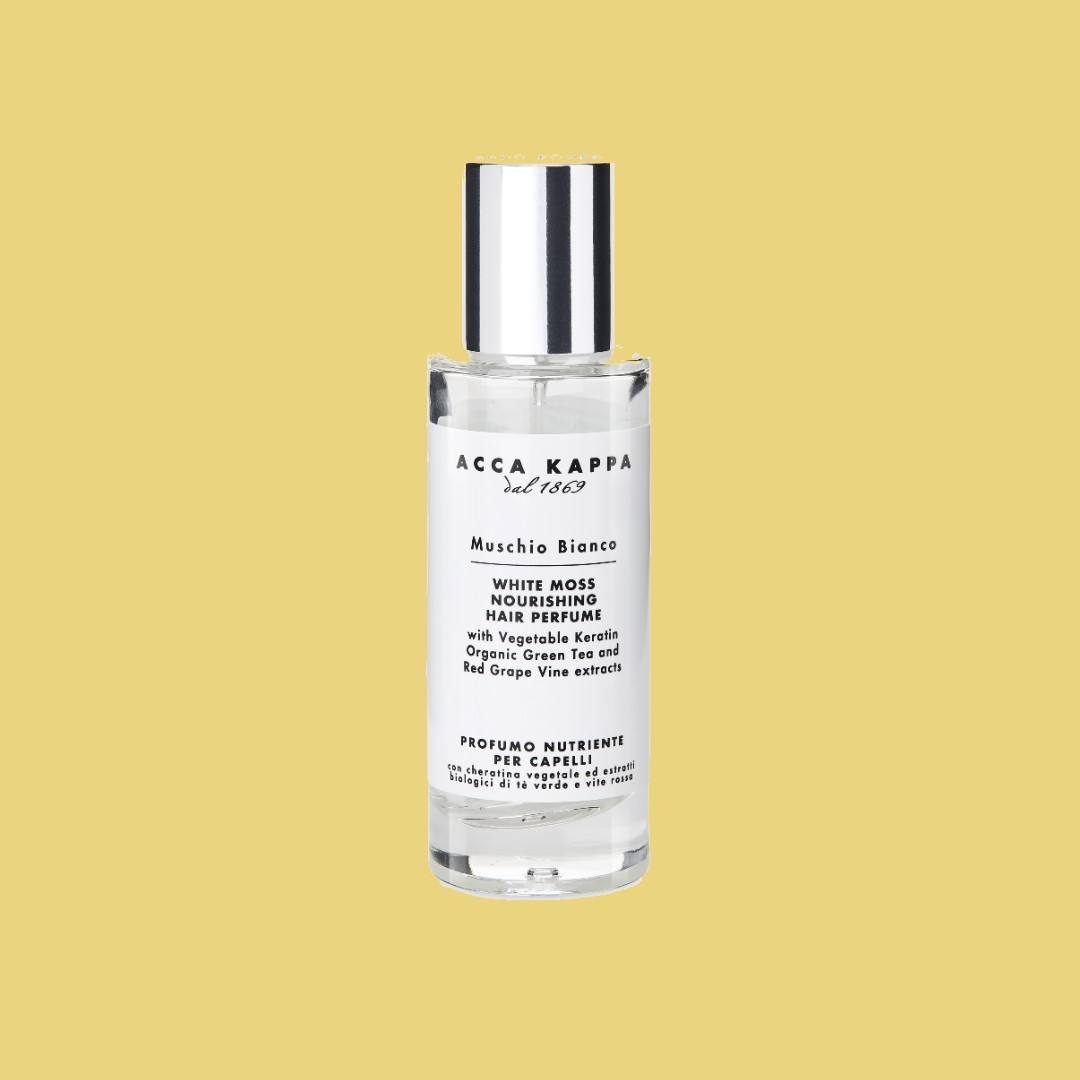 The White Moss Hair Perfume by ACCA KAPPA
You may also find that your hair has different needs in the summer- especially when fighting the frizz - so swapping out your usual shampoo and conditioner can certainly help. Appropriately fragranced with sunshine citrus zing, our top choice for summer is the Green Mandarin hair care collection. Formulated with anti-pollution extracts Moringa and Linseed oil, Moringa has the additional benefit of providing natural UV protection too!
Our in house marketing director, Veronica, highly recommends this, "I like to use Green Mandarin Shampoo & Conditioner in the spring and summer, it's perfect for bringing out beach waves and saves me loads of time on styling. In autumn and winter I tend to turn to the Balancing & Refreshing range which helps if you have a dandruff prone scalp in the colder months"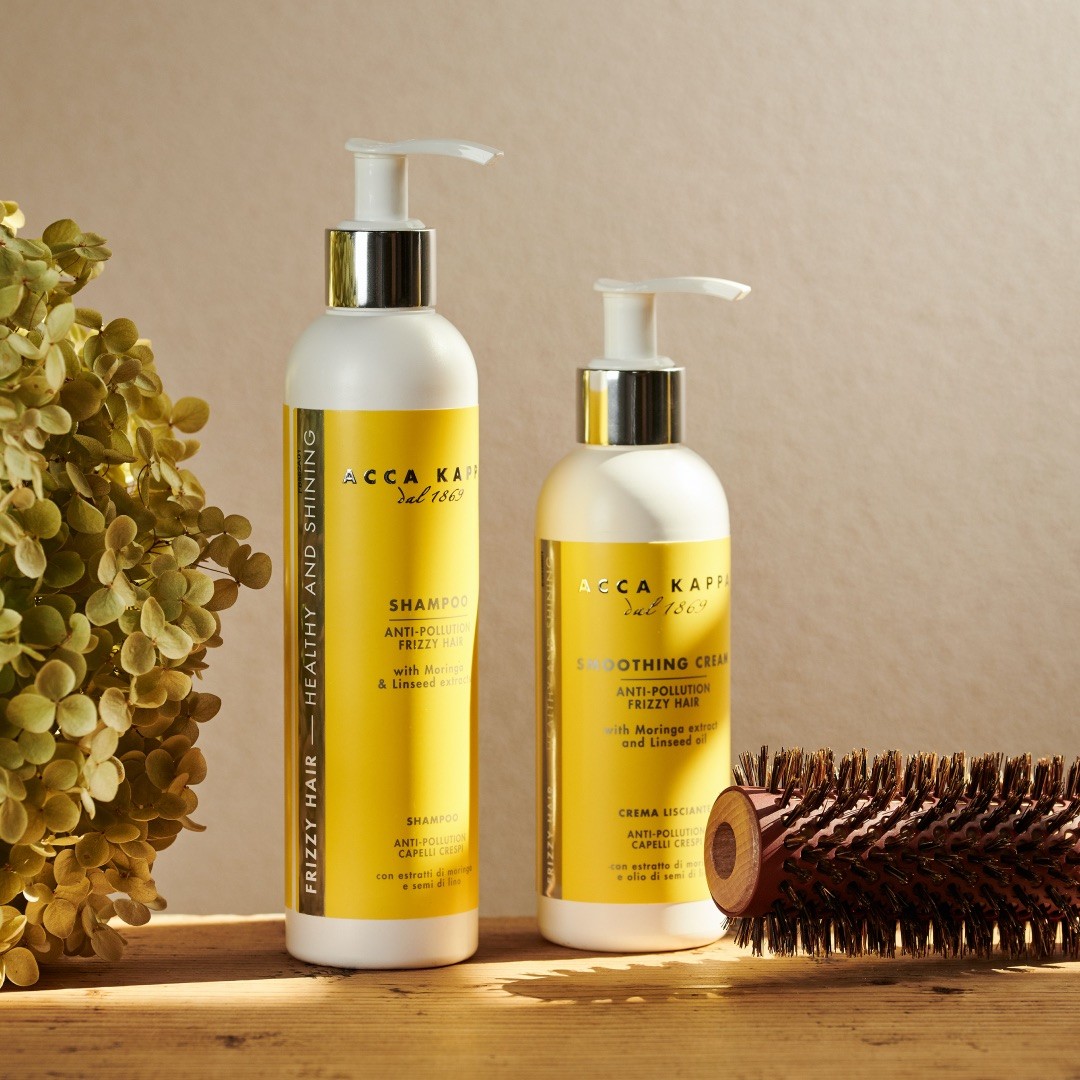 The Green Mandarin Hair Care collection by ACCA KAPPA
Finally, it's important to remember that the strength of the sun's UV rays can vary depending on several factors- so even without applying sunscreen or filters, there's a number of things you can do to help reduce your risk of sun damage.
The sun's UV rays are strongest in the middle of the day, between 10 am and 4 pm, so if you can, avoid lengthy sun exposure during these times.
The effect of clouds can vary, but it's important to know that UV rays can get through to the ground, even on a cloudy day.
Similarly, UV rays can reflect off surfaces, so even if it's freezing cold- surfaces like water, sand and snow can increase UV exposure.
Like what you're reading? Why not checkout some of our other blogs?