03

Feb

The Calycanthus Collection
Blossoming in the depths of Italian winter, the pale, gold Calycanthus flower defies the ice-cold winter air, bringing fragrance, colour and hope with it. One of the most comprehensive collections at ACCA KAPPA, the Calycanthus Range compromises of both fragrance and body care. Focusing on naturally active ingredients, the Calycanthus range gently cleanses, nourishes, brightens, soothes, moisturises, and protects the skin. To discover more about the floral and loving Calycanthus collection, read our blog below!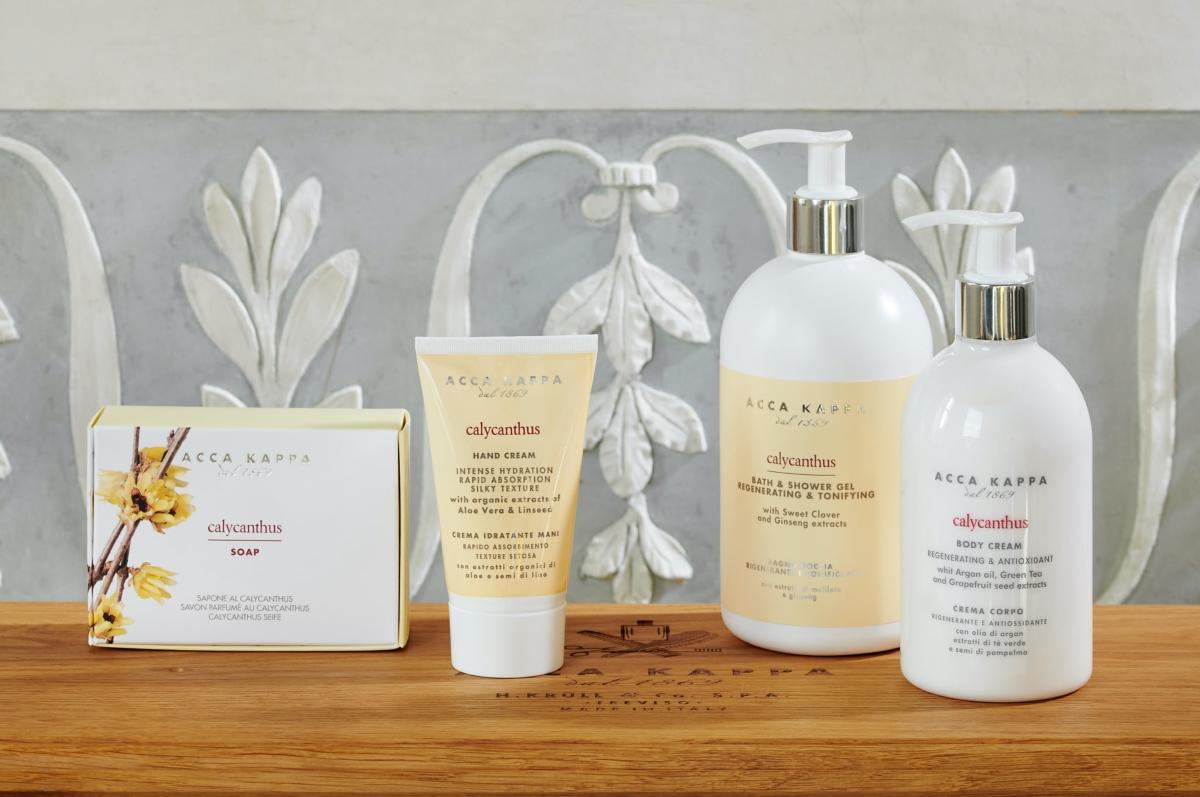 The Calycanthus Range by ACCA KAPPA
Sweet, tender, and feminine the Calycanthus Eau de Parfum opens with a welcoming bouquet of Jasmine, Peach, Musk, and irresistible Orange Flower Honey. Also available as a home fragrance diffuser, the aromatic experience is akin to a warm embrace.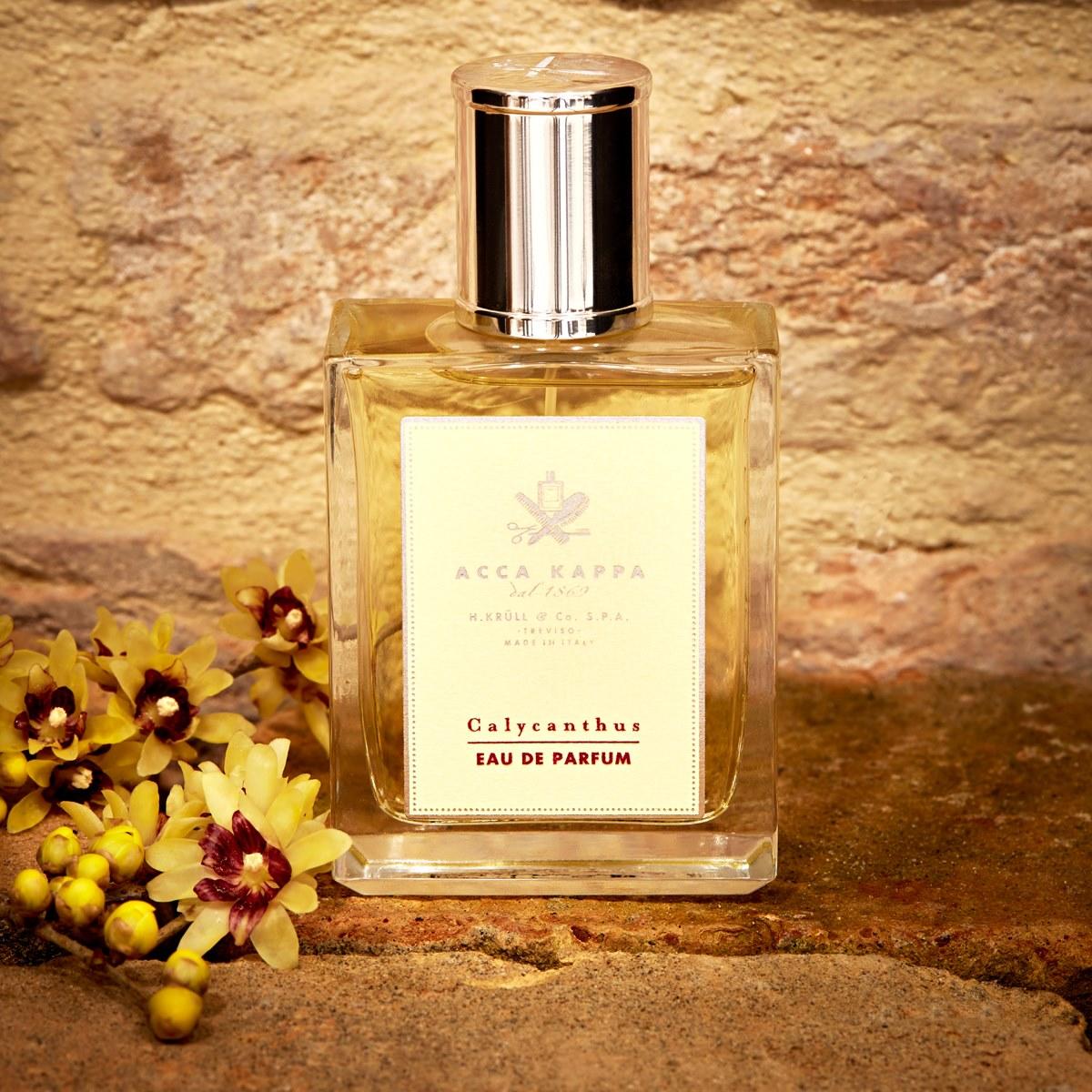 The Calycanthus Eau de Parfum by ACCA KAPPA
Calycanthus Bath and Shower Gel
Delicately regenerating and tonifying, the Calycanthus Bath and Shower Gel contains extracts of Ginseng and Sweet clover to both brighten and cleanse. Sweet with a sense of tender protection, this floral shower gel leaves skin feeling silky, smooth and delightfully moisturised.
Formulated with natural ingredients, this shower gel does not contain SLS, Parabens, GMOs, Petrolates, Chemical Antioxidants, PEG - no nasties guaranteed!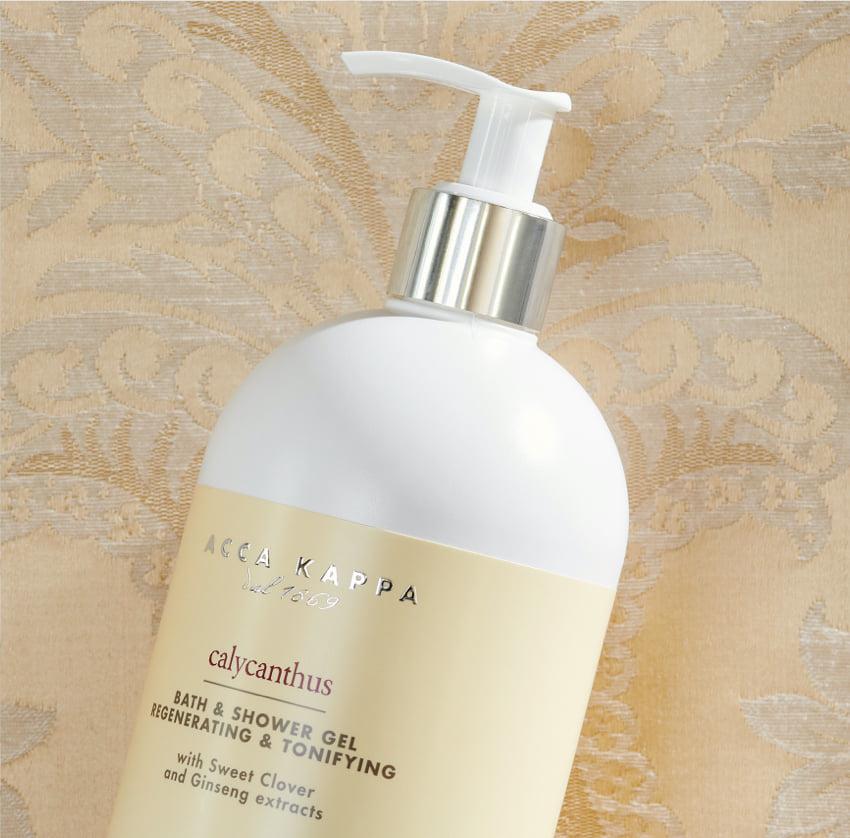 The Calycanthus Bath and Shower Gel by ACCA KAPPA
Calycanthus Body Lotion
The perfect follow on from the Calycanthus Shower Gel, the Calycanthus Body Lotion restores and deeply nourishes. Ideal for reducing the appearance of ageing, this lotion contains a unique balance of active ingredients chosen for their regenerating and antioxidant qualities (including Argan, Sesame and Hazel oils and extracts of Green tea, Horse Chestnut and Olive). Furthermore, thanks to the whitening properties of the contained Caper, Orange and Grapefruit extracts, this body lotion also helps to prevent and reduce the appearance age spots on the skin. For best results, apply the body lotion directly after you shower. The skin should be warm and pores open making it ideal for maximum absorption!
Calycanthus Soap
Delightfully tactile, the Calycanthus soap bar is softly scented and gently cleansing. Created using traditional techniques with raw materials of exclusively plant origin, the soap offers an aromatic experience of fragrant jasmine and delicate Orange Flower Honey. Ideal for sensitive skin, the soap is made with pure plant and coconut oils.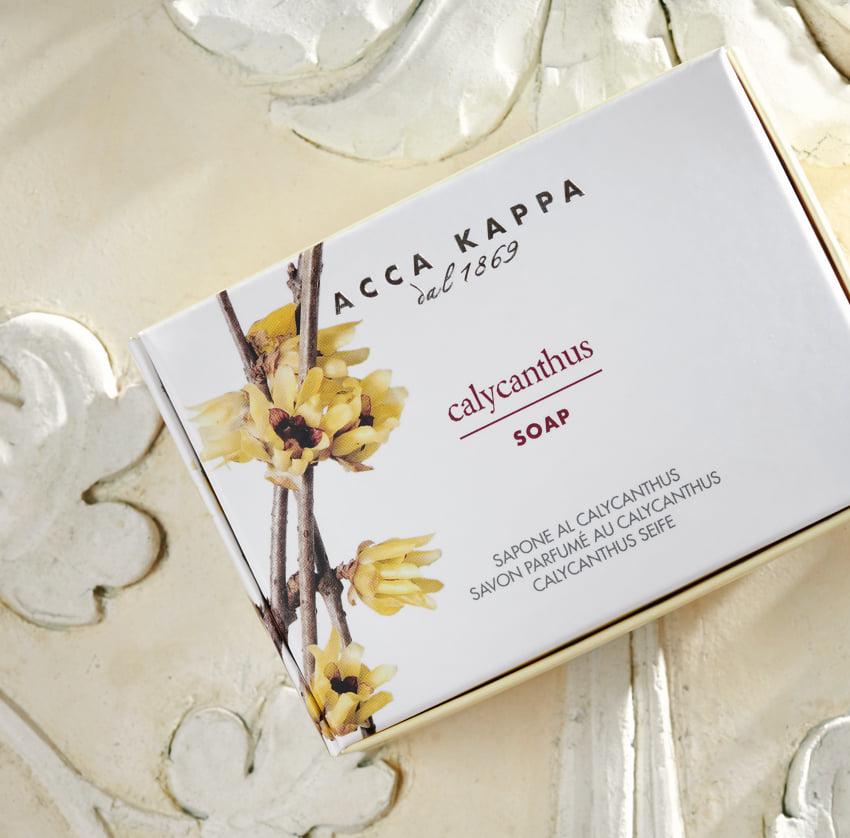 The Calycanthus Soap by ACCA KAPPA
Calycanthus Hand Cream
Helping replace the natural oils and waxes found in the outermost layer of our skin, the Calycanthus hand cream helps protect and maintain the balance of the epidermis. Containing organic extracts of Aloe Vera and Linseed, this moisturising hand cream absorbs quickly and leaves the skin soft, without feeling greasy. For best results, apply when the cream is least likely to be washed off i.e. just before bed!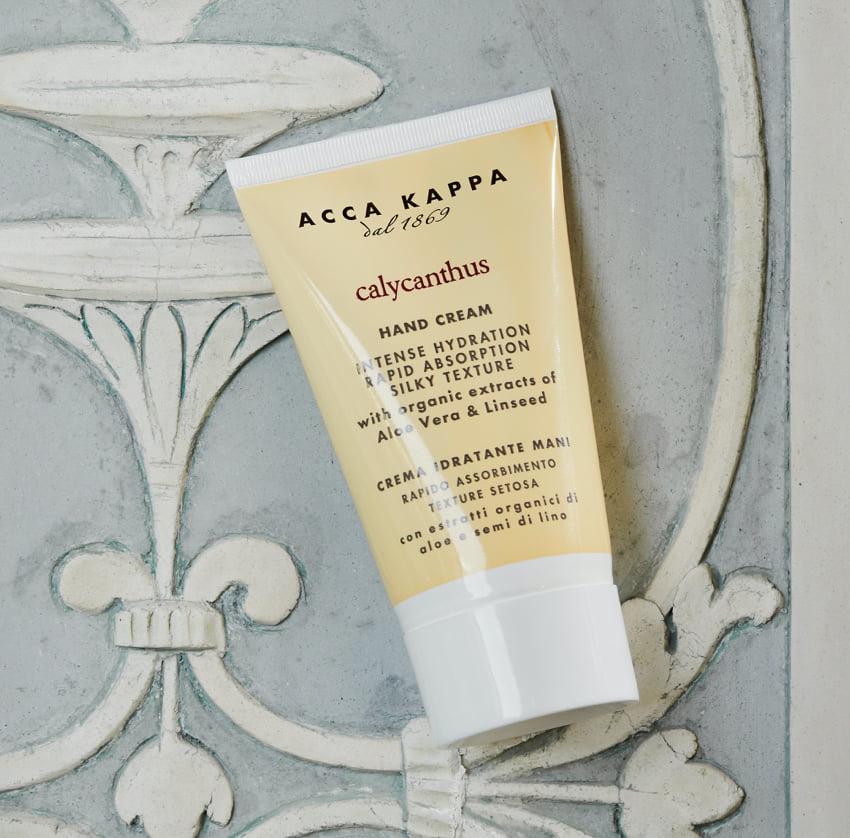 The Calycanthus Hand Cream by ACCA KAPPA
A dedication to the winter flower of hope!
This February we are celebrating this delicate yet courageous flower by giving customers a free 50ml Body Wash & 50ml Body Lotion from our Calycanthus Range with purchases of £40 or more.
Plus, you can also take advantage of our 'Why Not Try?' Calycanthus Eau de Parfum promotion, which gives you 20% off for the month February 2021 (or while stocks last).
Like what you're reading? Why not check out some of our other blogs?