27

Jan

The Most Romantic Fragrance Notes
One of the most romantic gifts you can buy, fragrances have long been associated with love. Some more alluring than others, when it comes to romantic perfumes, it's all in the notes! Whether it be freshly-cut flowers, vanilla or enticing musk Perfumers include a variety of scents to achieve their ultimate romantic fragrance. Read below as we explore the most traditionally romantic notes and history behind them!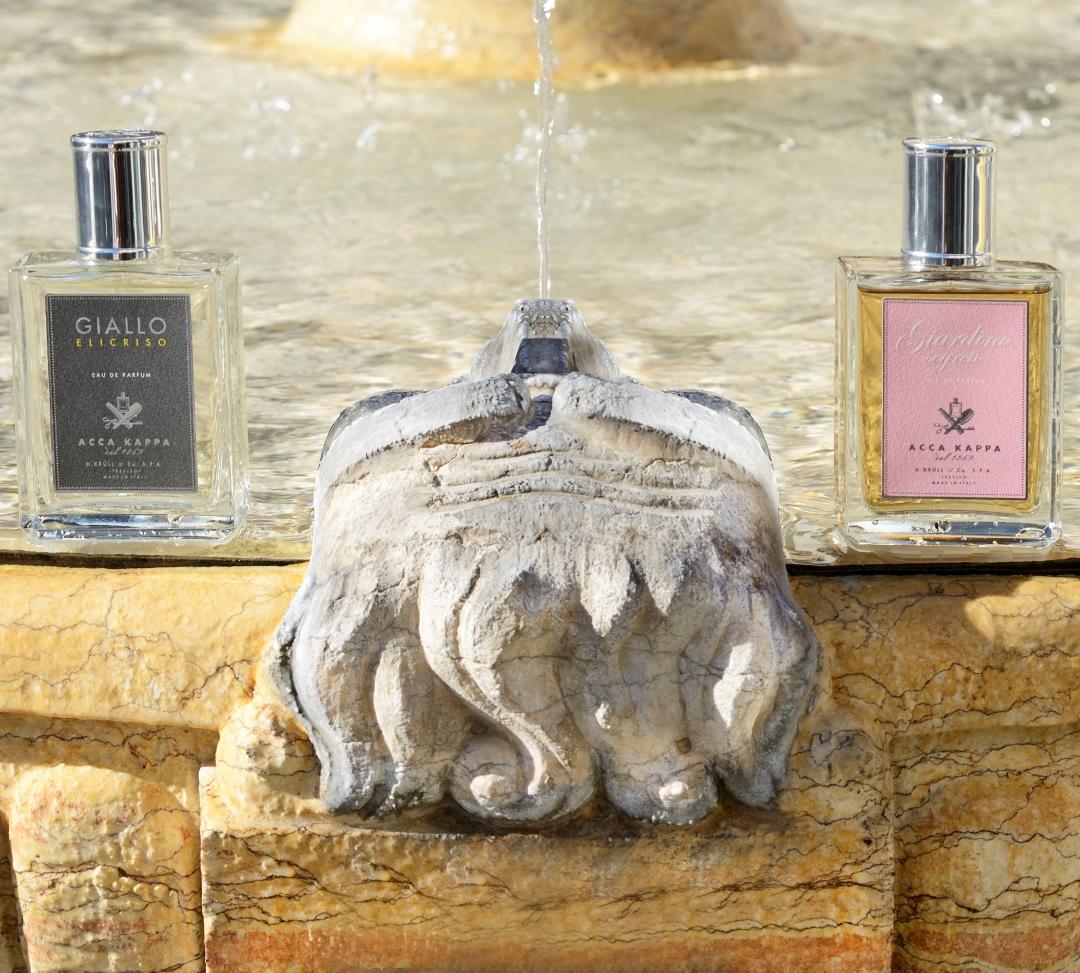 For him and for her, Giallo Elicriso Eau de Parfum and Giardino Segreto Eau de Parfum
Rose
When you think of Roses, occasions such as Valentine's Day, anniversaries and first dates instantly spring to mind. Often considered to be one of the most romantic flowers, it's no wonder that Rose made it to the top of our list! Linked in classic myth to the Greek goddess of love Aphrodite, the flower has a long history with romance and has been used in the making of love spells and potions for centuries.
As with all things, different types of Roses provide their own unique fragrance but in general terms, the flower is considered to have a sweet yet delicate scent- sometimes powdery, sometimes musky but always floral. A true cornerstone of the perfume industry, Rose is also said to feature in up to 75% of modern feminine fragrances.
Can be found in…
Giardino Segreto: Featuring Rose Royal William and Grasse Rose Absolute, the deeply floral perfume balances sweet notes with precious essential oils to create an intoxicatingly seductive fragrance. Sweet yet spicy, Giardino Segreto offers a complexity not often found in fresh floral perfumes.
Black Pepper & Sandalwood: Deep and warm, Black Pepper and Sandalwood harmonises spicy notes of Cinnamon with delicate hints of Damask Rose and Bergamot to create a rounded and lasting fragrance.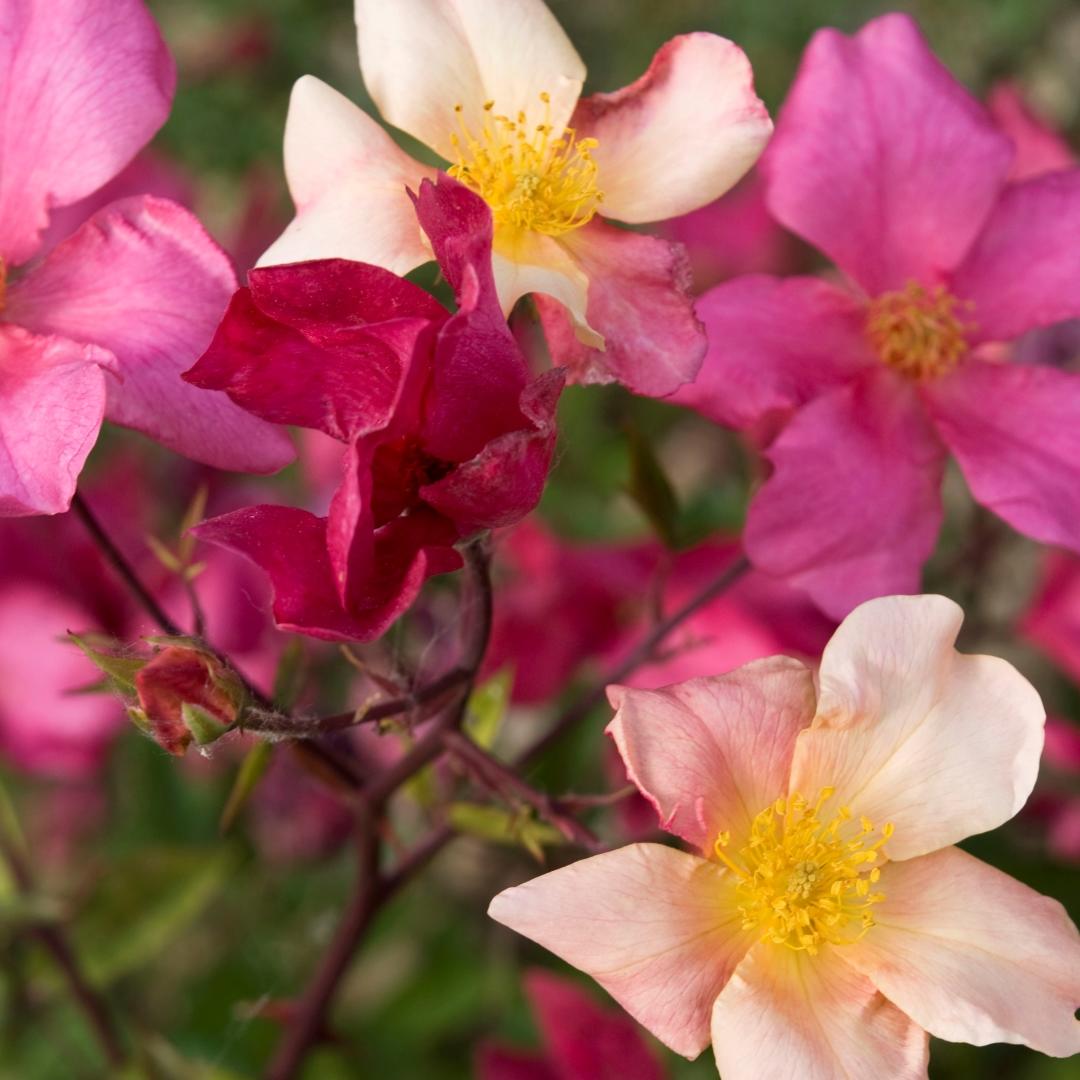 The Virginia Rose
Jasmine
Characteristically creamy, Jasmine adds a sweet richness to any fragrance. A member of the 'white floral' family, the flower is accompanied by the likes of tuberose and gardenia and has long been associated with symbols of affection, eternal love and sensuality.
Balanced by hints of woodiness and musk, Jasmine is a fantastic choice for those that don't prefer overly sweet florals. Often described as a comforting or relaxing fragrance, the concentrate itself is extremely difficult to obtain. It takes roughly 8,000 hand-picked flowers to produce 1 ml of the 'absolute' oil used in some perfumes.
Can be found in…
Calycanthus: Found within the perfume's heart notes, Jasmine features prominently within the Calycanthus Eau de Parfum. Sweet, delicate and almost fruity the perfume is enhanced with extracts of peach and orange blossom honey to create a sumptuously rich and creamy fragrance.
Tilia Cordata: A lighter, more citrusy take on Jasmine fragrance, Tilia Cordata conjures images of freshly cut grass on balmy summer days. Balanced by energizing sharp top notes of Lemon, at its core the perfume is still a delightfully floral fragrance, complimented by notes of Magnolia, Rose and, of course, Jasmine.
Vanilla
Rich, comforting and warm Vanilla is often found in more Gourmand, ''edible'' fragrances. Heavenly sweet, according to Totonac mythology the vanilla orchid's fabled origin begins when a princess, the young daughter of the Mexican fertility goddess, fell in love with a mortal. Forbidden by her father from marrying the boy, the princess fled to the forest and transformed herself into a plant that would provide pleasure and happiness – that plant was the Vanilla vine.
Considered as an aphrodisiac by many, Vanilla far outlasts the lighter citrus and floral top notes of perfumes and is commonly used in the base notes of a fragrance. Able to be enjoyed more slowly than other scents, Vanilla works to 'hold open' our vanilloid receptors, giving us more time to observe, experience and savour!
Can be found in…
Vaniglia Fior di Mandorlo: Be enveloped by the comforting, nuzzleable warmth of Vaniglia Fior di Mandorlo. Providing everything you could want from a signature vanilla fragrance the scent is almost powdery, including sweet almond blossom and tonka bean for an edible twist.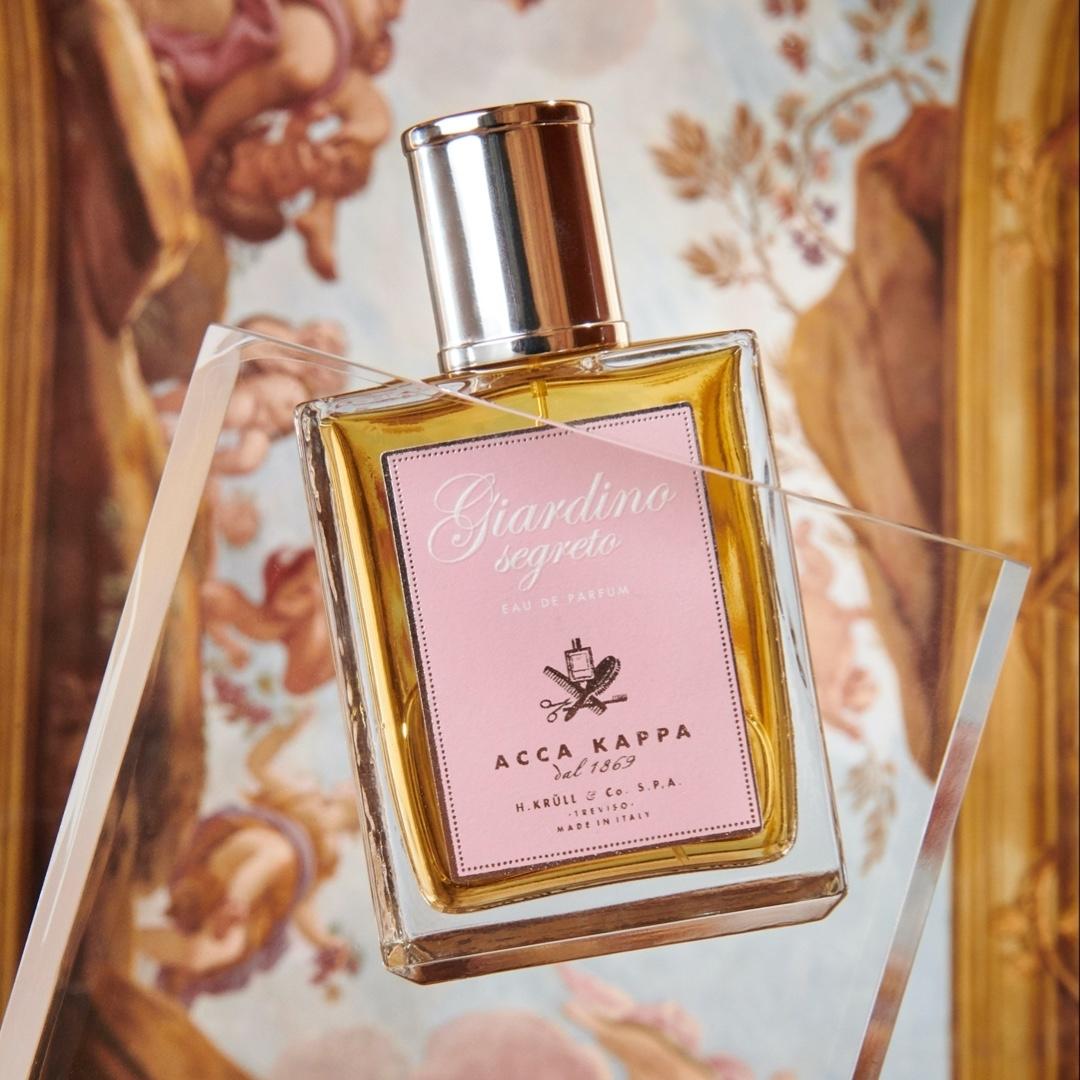 Giardino Segreto Eau de Parfum also contains notes of Vanilla and Musk
Musk
Featured in nearly every fragrance, Musk is one of the most versatile notes a perfumer can use. Balancing or softening a fragrance, it also increases a perfume's staying power ensuring that a spritz lasts hours, not mere minutes.
Alluringly elusive, the exact scent of musk is a difficult one to describe. Subtle, but still sexy, nowadays a huge array of synthetic musk is available to perfumers. From sweet to metallic, to soft and powdery the aphrodisiac power of musk is as hypnotic as it is mysterious.
Can be found in…
White Moss: Opening with gentle citrus top notes, White Moss combines floral lavender with aromatic sweet woods for a unisex fragrance that is charmingly easy to fall in love with. Incorporating clean White Musk, the fragrance creates a comforting, inviting perfume reminiscent of fresh clean linen.
Glicine, Wisteria: Soft, warm and enchanting Wisteria balances floral Magnolia and Lily with sensual musk. Uniquely feminine, the floral scent embodies a sense of refinement and grace.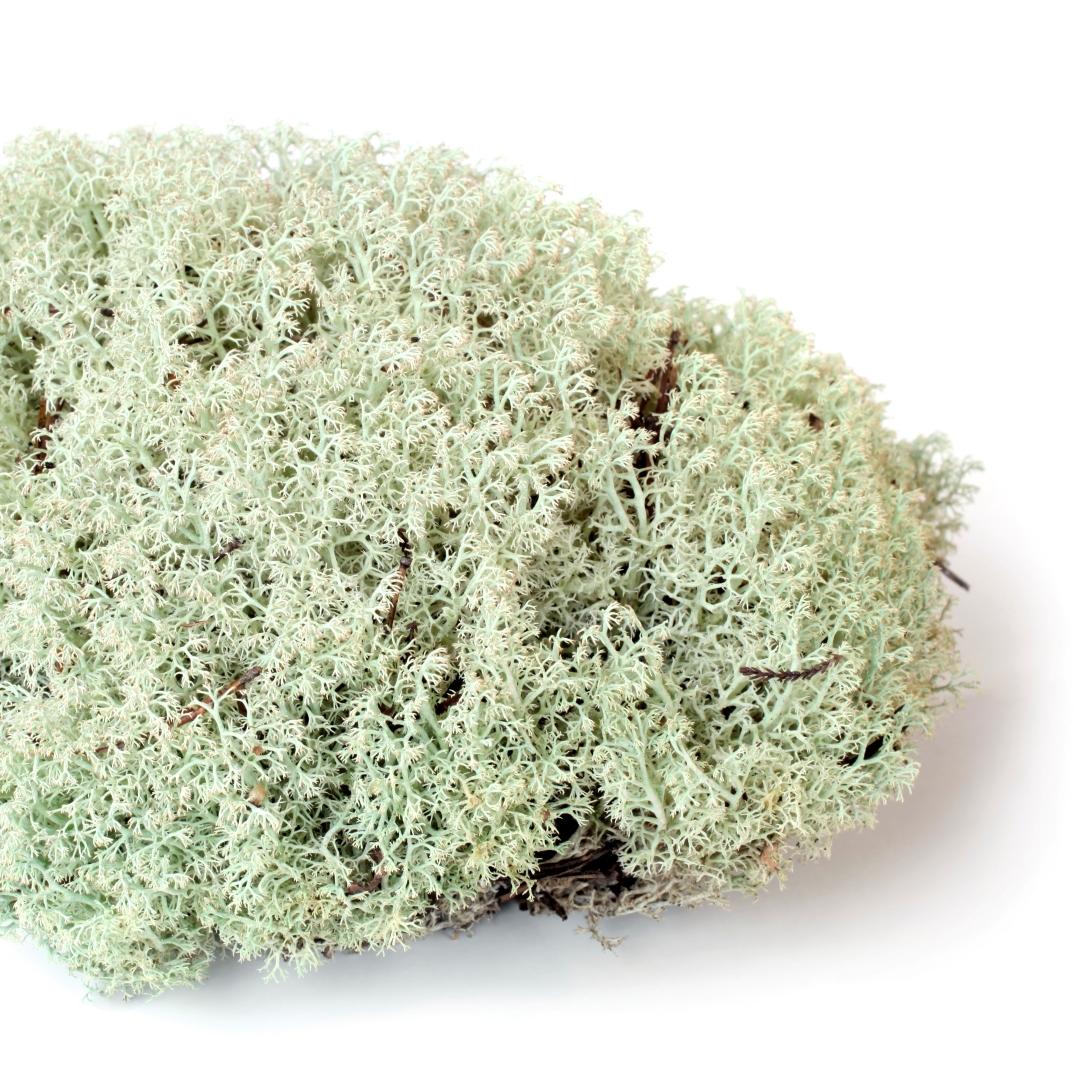 The clean and fresh White Musk
Patchouli
Used to add depth to any fragrance, the plant is almost odourless when fresh, it is only when processed and dried that the leaves release their smoky, earthy rich scent. One of the most powerful plant-derived essences, Patchouli should always be handled with care. In the hands of experienced perfumers, however, it can transform a fragrance – grounding overly floral notes for a balanced, well-rounded aroma.
Adorned with small, pale purple flowers the Patchouli plant is native to Southeast Asia. Originally admired for its anti-moth and anti-vermin properties, Patchouli leaves were first used in the transportation of silk and precious fabrics to Europe. Diffusing into the fabric, the seductive and bewitching smell of the patchouli leaf quickly became a selling point for the fabric, associated with expensive shawls and beautiful Parisian boutiques!
Can be found in…
Idillio: A warmly elegant and romantic perfume, Idillio uses heavier base notes of sweet tonka bean and Patchouli to create an intoxicating, woody fragrance. Slightly floral, the fragrance is balanced with welcoming and light notes of Rose and Sage.
Ode: Creamy, woody and sensual Ode combines earthy Patchouli with spiced Saffron for a heady rich fragrance. Swirling with sweet, yet smokey, notes Ode presents a deep and intense sensory experience.
Like what you're reading? Why not checkout some of our other blogs?