Protection Beech Wood Brush - Looped Nylon (Travel-Size)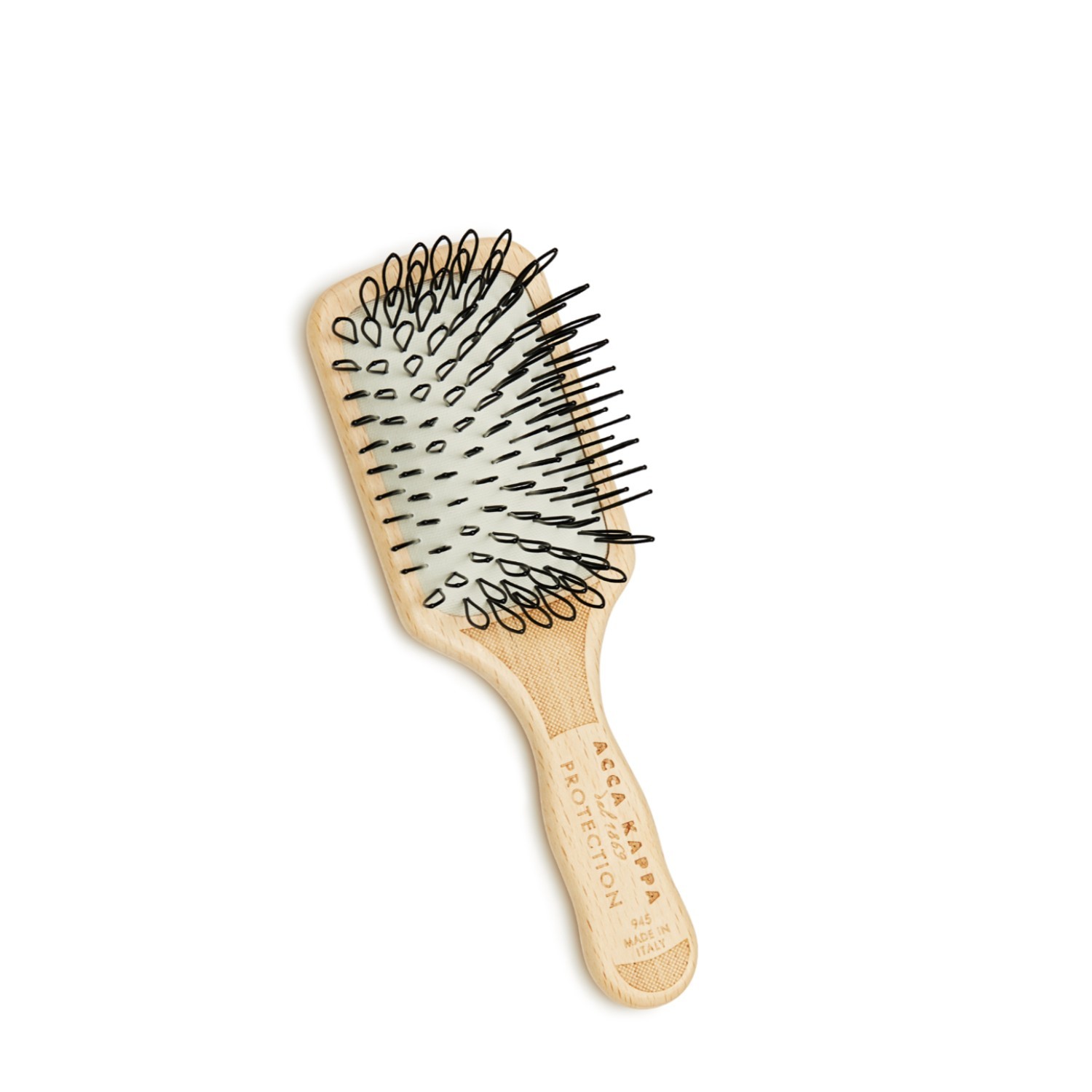 Description

Dimensions

Directions for Use
Made from reforested beechwood, our Protection Brush with special looped nylon bristles, moves easily through the hair, effectively detangling without damaging the structure. 
Featuring uniquely looped bristles the brush gently massages the scalp, stimulating micro-circulation for healthier hair follicles. Ensuring a more delicate brushing action on the scalp and hair, the brush has also been designed with a natural rubber cushion to absorb and distribute pressure evenly. 
Ideal for Delicate or fine hair.
Want to learn more? Read our 'Find your Perfect Brush' blog post.
Travel-Size:
Overall length 180mm
Length of handle 80mm
Width 55mm
Please note, there may be a small level of tolerance within these dimensions.
Starting from the mid-section, or few inches from the end of your hair, brush down the hair's length. Moving the brush further up a couple of inches at a time, continue brushing downwards until you reach the scalp and the hair is fully detangled. To finish, gently stimulate the scalp by running the brush over the scalp in the direction of the hair's fall a few times.