02

Sep

How to: Clean your Hairbrush
Like all beauty tools, hairbrushes can quickly become dirty with repeated use and, whilst we may remember to clean our make up brushes, hairbrushes are often ignored in our cleaning routines. Effectively redepositing any build-up back onto your scalp and hair, an uncleaned hairbrush can make the hair appear greasier. Not only more hygienic, but regular cleaning of your hairbrush can also make it both last longer and work more efficiently. Removing the build-up of dirt, oil and hair product is definitely the key to clean, healthy hair! Therefore, without further ado, see below as we go through the best way to make sure your brush is sparkling clean.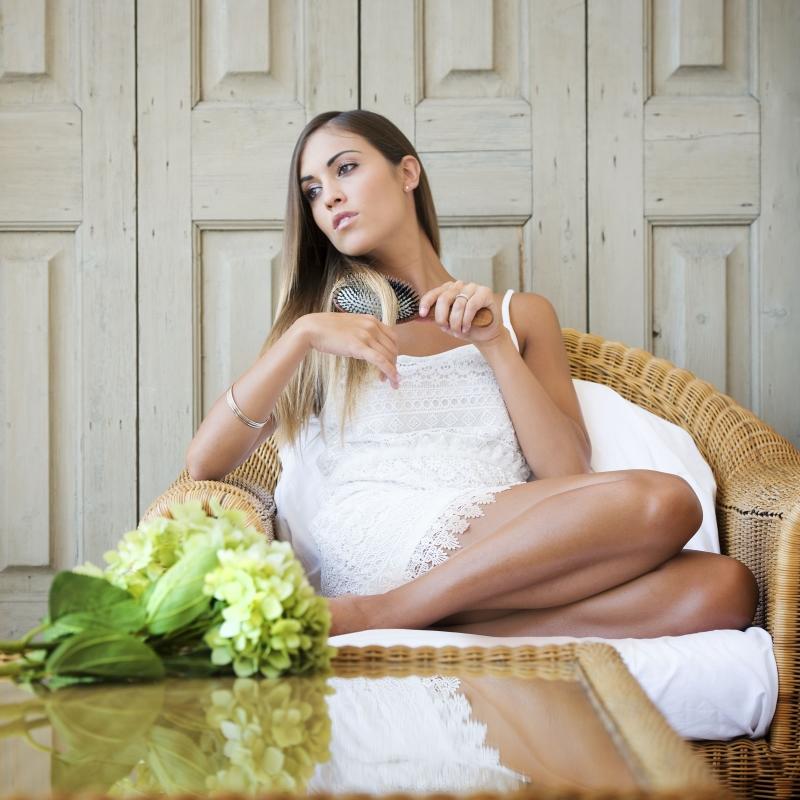 Pictured: Pneumatic Hairbrush by ACCA KAPPA
Step 1
Remove any excess hair that may be trapped in the brush, this is called 'dry cleaning' and should be done regularly perhaps once or twice a week. For the perfect clean, we recommend the ACCA KAPPA brush cleaner. Made from African Kotibé wood and Nylon bristles, the brush cleaner should be drawn across the bristles from one end of the pad to the other and then diagonally, exerting a gentle pressure to remove any hair left in the brush.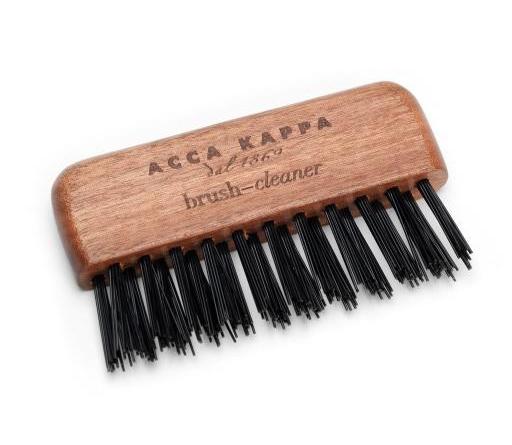 Pictured: The Kotibé wood brush cleaner by ACCA KAPPA
Step 2
Time to wash the bristles! A more intensive clean, we recommend this step should be done roughly three to six times a year. Very carefully and using cold water mixed with non-abrasive soap, dip the bristles of the brush in the foam. To prevent water from entering into the cushion (which can be very difficult to dry), hold the brush facing downwards. Then, when wet, run the ACCA KAPPA brush cleaner through the bristles again, ensuring any product or residue is completely broken down. Finally, rinse the brush briefly to remove the foam, but do not soak as this may harm the brushes finish.
Step 3
Finally, shake the hairbrush to remove any excess water and let the brush naturally air dry with the bristles facing downwards. Leave to dry away from direct sunlight and heat sources.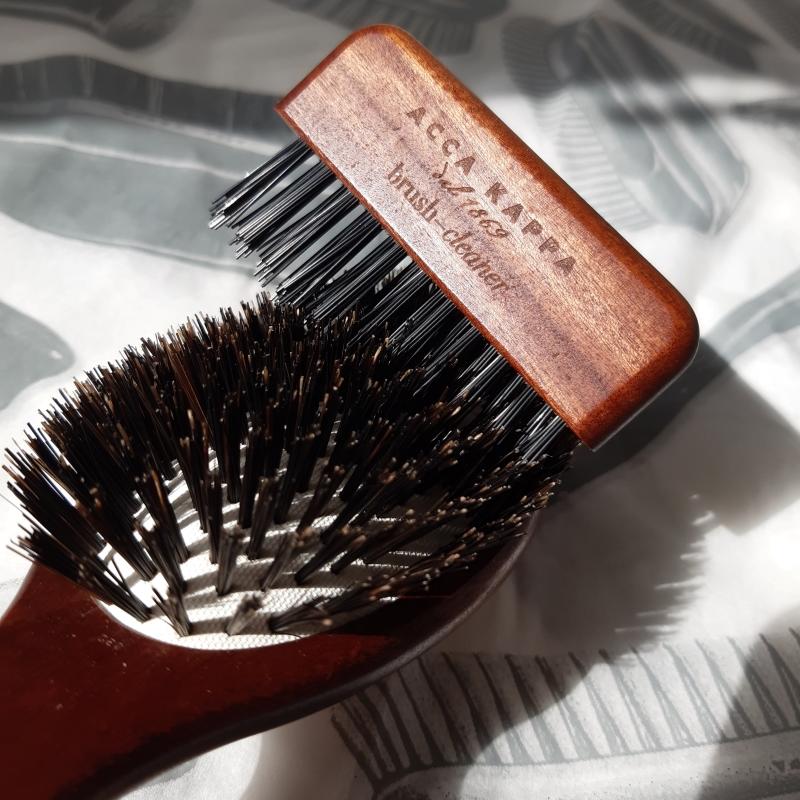 Pictured: The Kotibé wood brush cleaner by ACCA KAPPA