18

May

The Acca Kappa Beechwood Hairbrush Collection
Beautifully hand-crafted from quality raw materials: Acca Kappa will always be first and foremost a brush-making company.
Gently detangling and massaging, our Beechwood collection brushes have been designed to be an essential part of your daily care rituals. Hand-finished and never varnished, the golden beechwood is made from reforested wood and is naturally anti-static. Complete with a natural rubber cushion, the brushes help absorb and distribute pressure evenly to provide a gentle brushing action on the hair and scalp.
From large paddles to specialized pins, read on as we explore the Beechwood collection in full.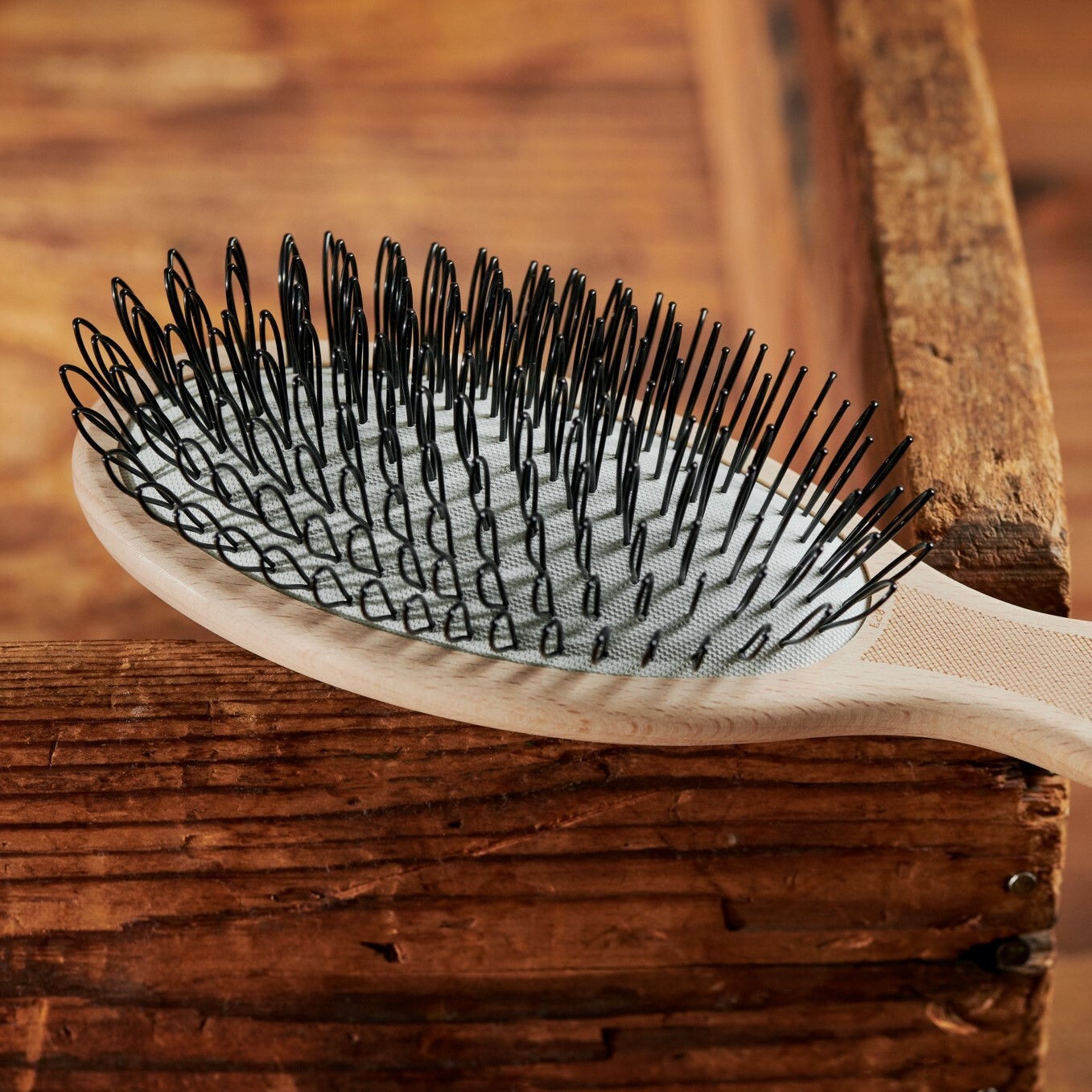 Pictured: The Protection Beechwood Brush
What is reforested beechwood?
Wood that has been sourced from trees that were replaced by new plants when felled. More sustainable and environmentally friendly, all Acca Kappa beechwood brushes are made from reforested wood.
The Pin Types
Wooden Pins
Ergonomically designed to reduce structural damage to the hair while brushing, the cone-shaped wooden pins easily penetrate the hair, while the rounded tip of each wooden pin gently massages the scalp.
Ideal for general detangling, the wooden pins allow for finger-like brushing making it a great choice for frizz-prone or curly hair.
Looped Nylon Pins
Featuring uniquely looped bristles the brush gently massages the scalp, stimulating micro-circulation for healthier hair follicles. Ensuring a more delicate brushing action on the scalp and hair, pins move easily through the hair, effectively detangling without damaging the structure.
Ideal for general detangling as well as for use on delicate, fine or damaged hair. For an even more gentle detangling experience try our Extra Soft Protection brush.
Combs
Great at removing tangles, our solid Beechwood combs are ideal for creating partings and keeping hair neatly in place. Naturally antistatic, the combs help to reduce damage and breakage to the hair.
Available in both fine and wide tooth combs, we recommend our larger, coarse teeth comb for thick, curly or dense hair. Fine-tooth combs are ideal for thinner and straighter hair.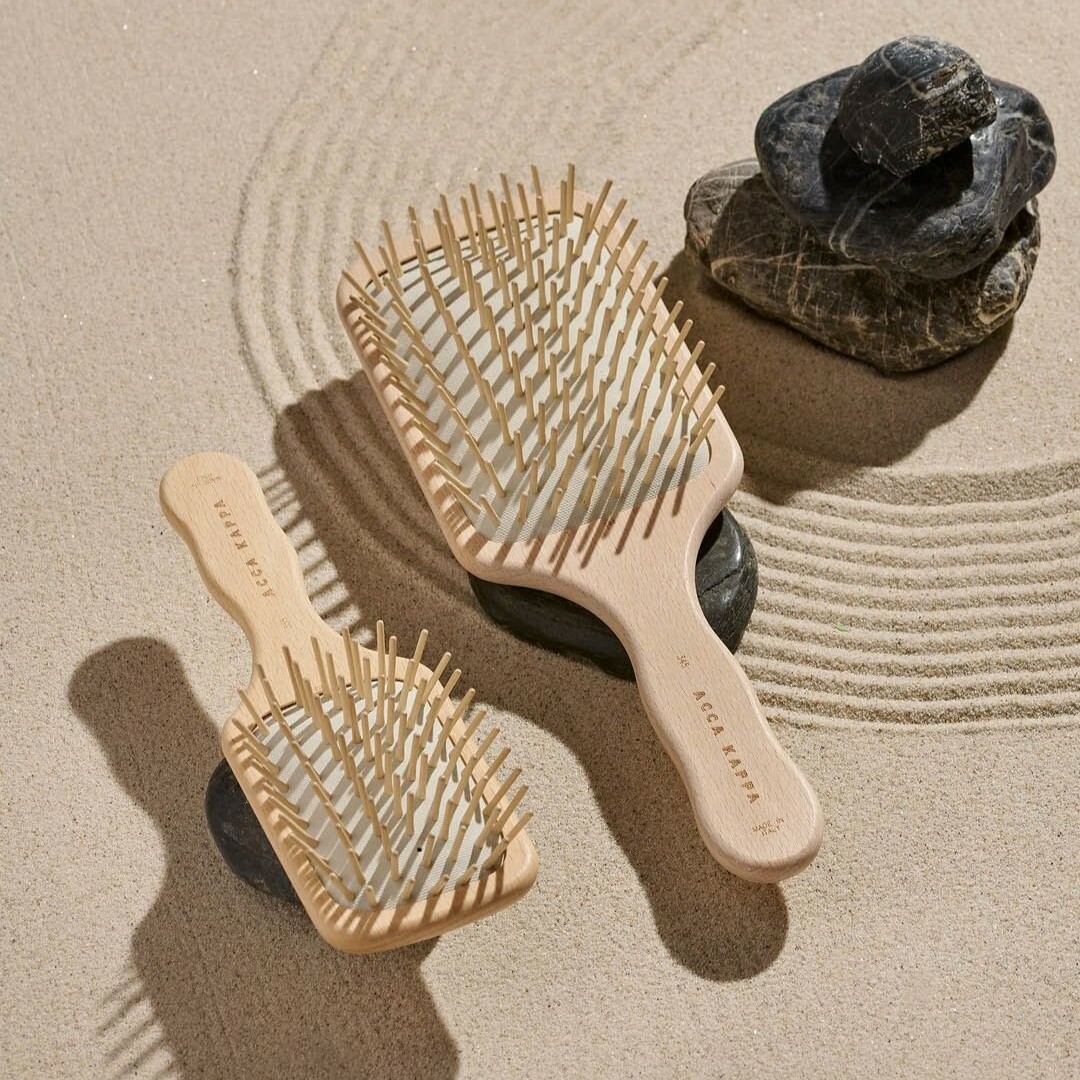 Pictured: The Natura Paddle Brush in Regular and Travel-Size.
The Sizes
Finally, when it comes to the shape of your brush the most important thing to remember is: The larger the brush pad, the more hair the brush can handle at once! The Beechwood collection features rectangular, mini and travel-size brushes which are ideal for short to mid-length hair. Alternatively, for mid-length to long hair use full-size oval and paddle brushes.
Shop the entire Beechwood Collection here.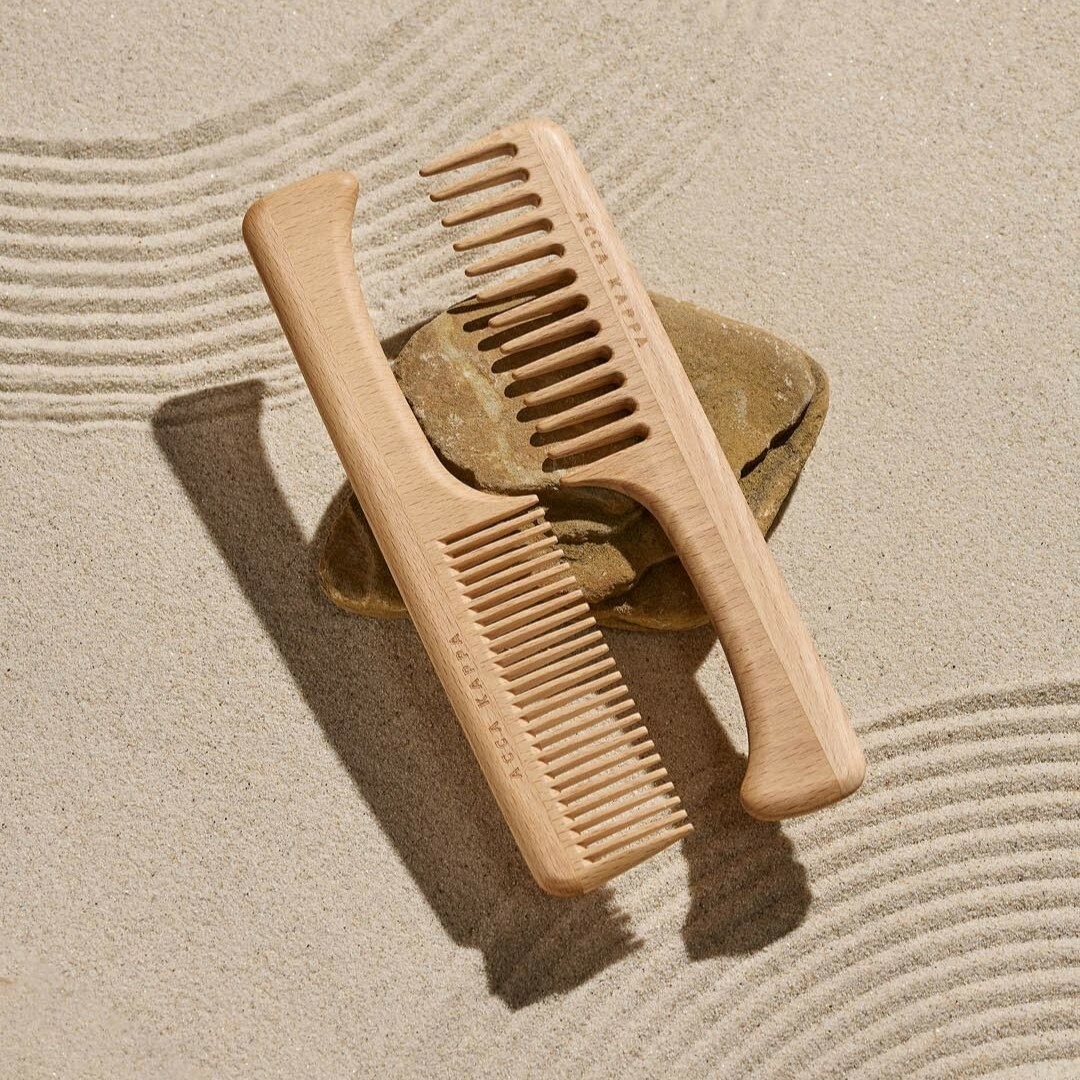 Pictured: The Natura Fine and Coarse Tooth Combs.
Like what you're reading? Why not checkout some of our other blogs?
The Acca Kappa Classic Hairbrush Collection... Learn more
Training your Scalp Back to Health... Learn more
The Benefits of a Great Hairbrush... Learn more.